AnacapaROV
October 17 2016
Anacapa students grades 7-12 will collaborate with local colleges to learn more about our local ocean and the organisms living in it through the use of the OpenROV unit.
You are set up to receive WePay payments.
Here are the details to your account:
Name: Bryan Anderson
E-Mail: bryan@anacapaschool.org
Account ID: 408161909
Channelkeeper expedition with our AnacapaROV -
Very successful ocean testing after initial testing in the bathtub and a swimming pool.
With our connection to the Santa Barbara Channelkeeper we were offered the opportunity to test the ROV in unison with the educational expertise of the Channelkeeper staff with their "human ROV". They sent divers down with live video and sound and we were able to interact with them and ask questions.
We then explored the local Santa Barbara Mohawk Reef just south of Mesa Lane beach and had a spider crab attack the OpenROV. The lights, lasers and motors performed successfully.
We are continuing building the structure of the ROV and are almost finished with the wiring and soldering. Soon we will be able to test the ROV in a near by pool before we hit the big ocean!
After we opened the ROV box we got started on building the frame work. Students worked in groups as one team glued the other team soldered.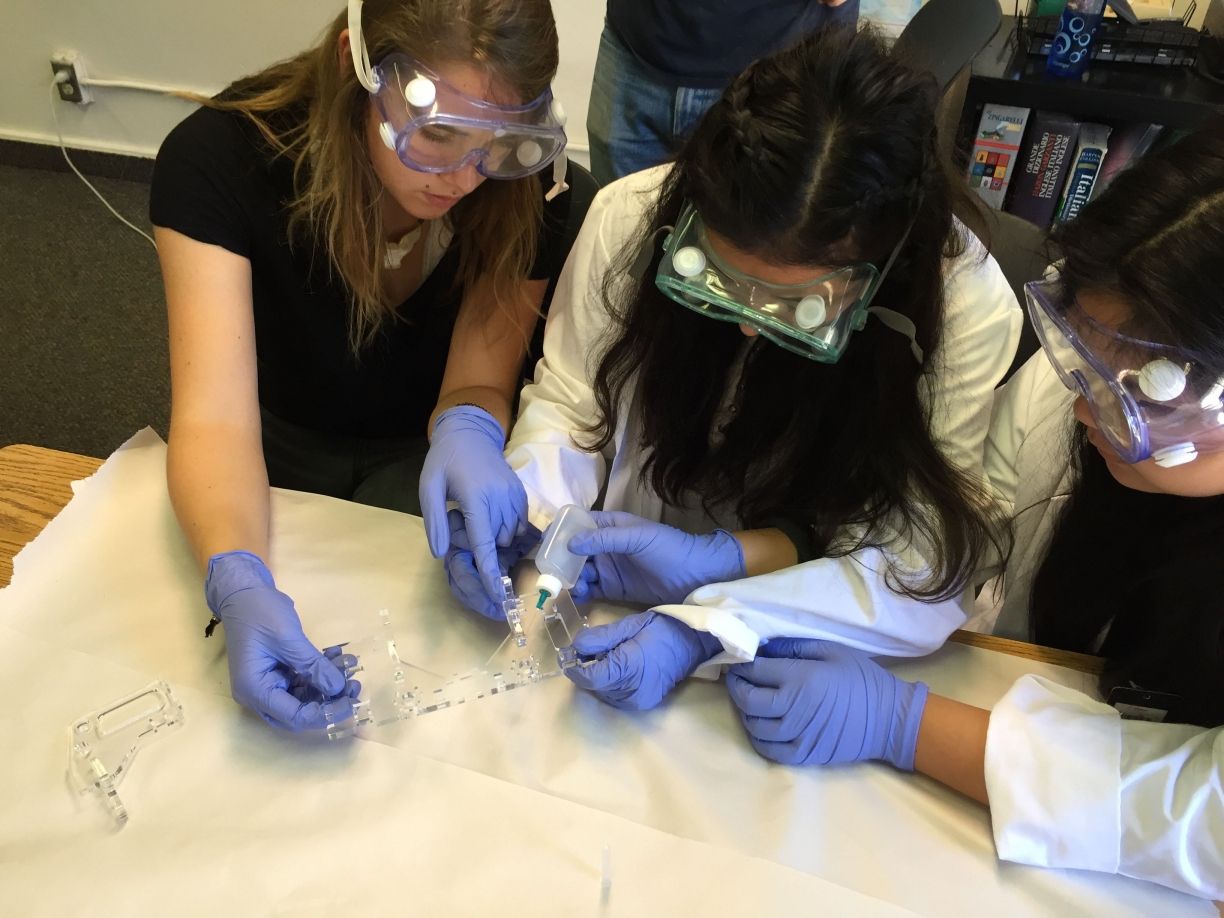 We have opened the OpenROV box and have begun construction!
After meeting and now partnering with Kyle Neumann, a PhD student in Marine Science at UCSB, our students are excited to build the OpenROV in Robotics class. We hope to collaborate with UCSB and SB City College to explore more of our local ocean and coastline. This year our school is focusing on ocean health as our theme to go beyond regular classroom studies.