Archaeology Research on Catalina Island
Latest update March 29, 2015
Started on November 30, 2014
The goal of this expedition is to find ancient sites for archaeology research on Catalina island while simultaneously testing out the use of new technology such as an OpenROV and a DJI Phantom 2 for archaeological research purposes.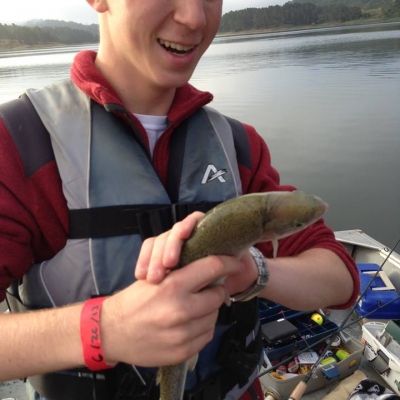 Follow
This weekend we took our quadcopter out to Catalina island with the intent of testing a new 3D printed camera mount and its ability to make a structure from motion diagram. Unfortunately the ROV was having some issues on Friday night so we were forced to leave it on the mainland.
In the weeks before we had 3D printed a GoPro mount which allows for two cameras to be mounted side by side. The idea is that we will be able to record in 3D and make our landscape models incredibly accurate.
Since the end of the Ice age, the sea has been progressively rising. This means for islands such as Catiline Island which is a medium sized land mass off the coast of Los Angleses, the area in which people once lived in is now preserved underwater. To an archaeologist, the possibility of finding ancient artifacts relatively close to civilization is a rare occurrence. The only catch is that unlike traditional archaeology, these digs sites are around 30 meters beneath the waves.
Yet, with the help of an OpenROV we will hopefully explore underwater coves looking for remnants of a past civilization. This OpenROV will also be coupled with a DJI Phantom 2 which will used to create Ariel structure from motion diagrams to predict where waterways once were. From there, the OpenROV will then be deployed in these prospective spots with a conductivity sensor looking for underwater freshwater Springs. With a little luck and some hard work we will hopefully find something.
This research that we will be doing is being facilitated through the University of Southern California's Archaeology's department.
Contribute to this expedition
Thank You for Your Contribution!
Fundraising Details:
Submit/Modify
You have a goal to raise by for:
How will raising these funds impact your expedition?
Is any part or component of your project funded by the National Geographic Society or a National Geographic Society Grant?
You've responded:
Is anyone on your expedition/project team affiliated, either currently or in the past, with the National Geographic Society?
You've responded:
Did you apply for a grant/funding from the National Geographic Society for this project?
You've responded:
Note:
Fundraising is almost live!
Thank you for applying to collect contributions! We will review your request and follow up with next steps via email.
Feel free to email us if you have any questions.
openexplorer@natgeo.com