Biosphere 2 Design Charrette
August 4 2014
I'm traveling to Biosphere 2 to participate in a design charrette. I'm fascinated by the facility and work that's being done there. I'll be using this expedition to document the trip.
Accept contributions for your expediton by providing us a few details. We will create an account on your behalf at WePay. If you haven't already registered with WePay, they will send you an email to complete your registration.
Follow
The design meeting at Biosphere 2 was inspiring. Rafe and the group had a number of interesting ideas about what to include and/or test. My suggestion, obviously, was very OpenROV and maker movement centric: they should create a makerspace in or near Biosphere 2 that would allow makers/scientists to develop and test new environmental tools and sensors.
This suggestion was in response to the growing number of "citizen science and exploration" tools I see cropping up at Maker Faires and on Kickstarter. Each one of these could benefit from a sped-up development cycle of prototyping -> field testing -> prototyping -> field testing. Biosphere 2 - with their diverse and controllable habitats - would truly be a one of a knd facility for developing these types of tools.
The tour of the rest of the facility. Starts with walking through the airlock door that the orginal Biospherians went through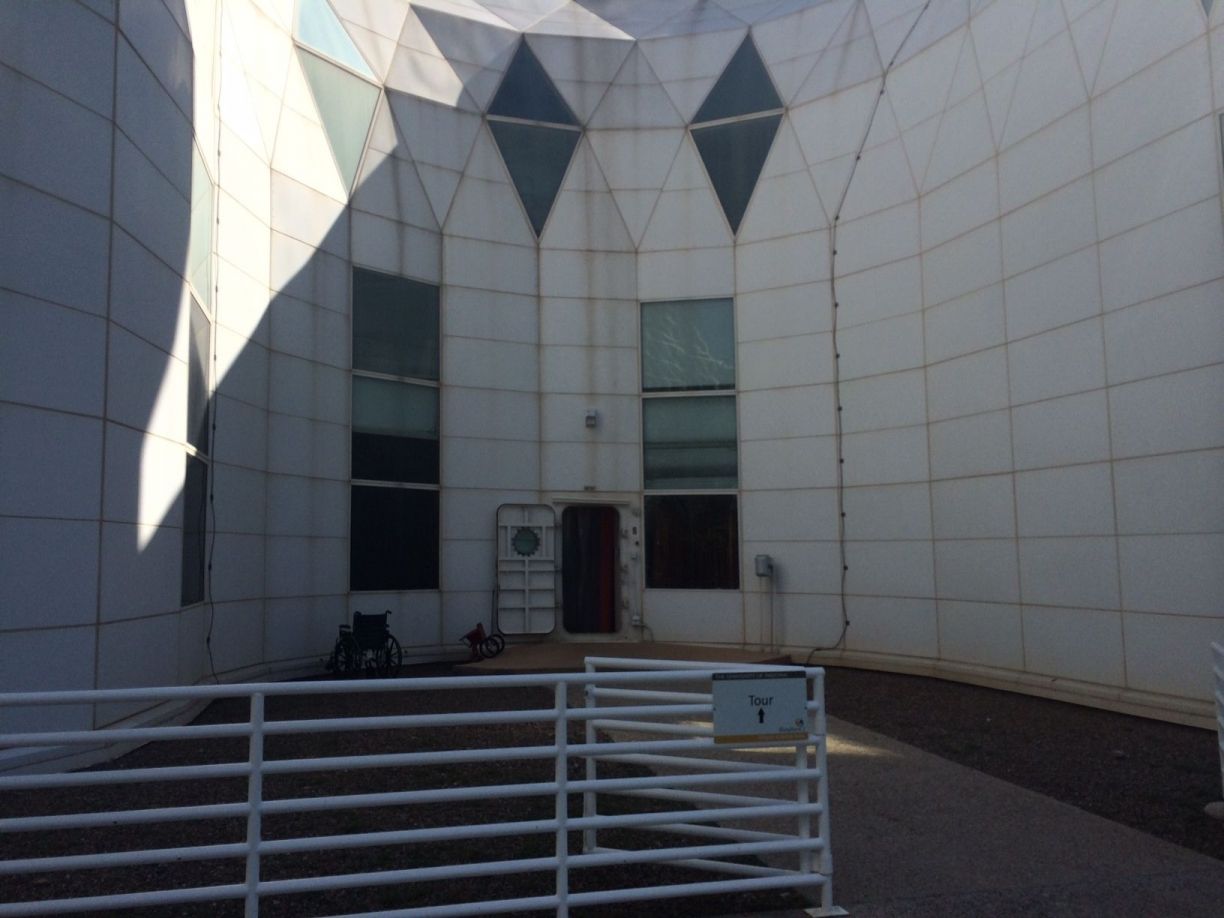 A view of the ocean habitat. Nearly 700,000 gallons. Downstairs/outside viewing gallery. Felt very like an aquarium.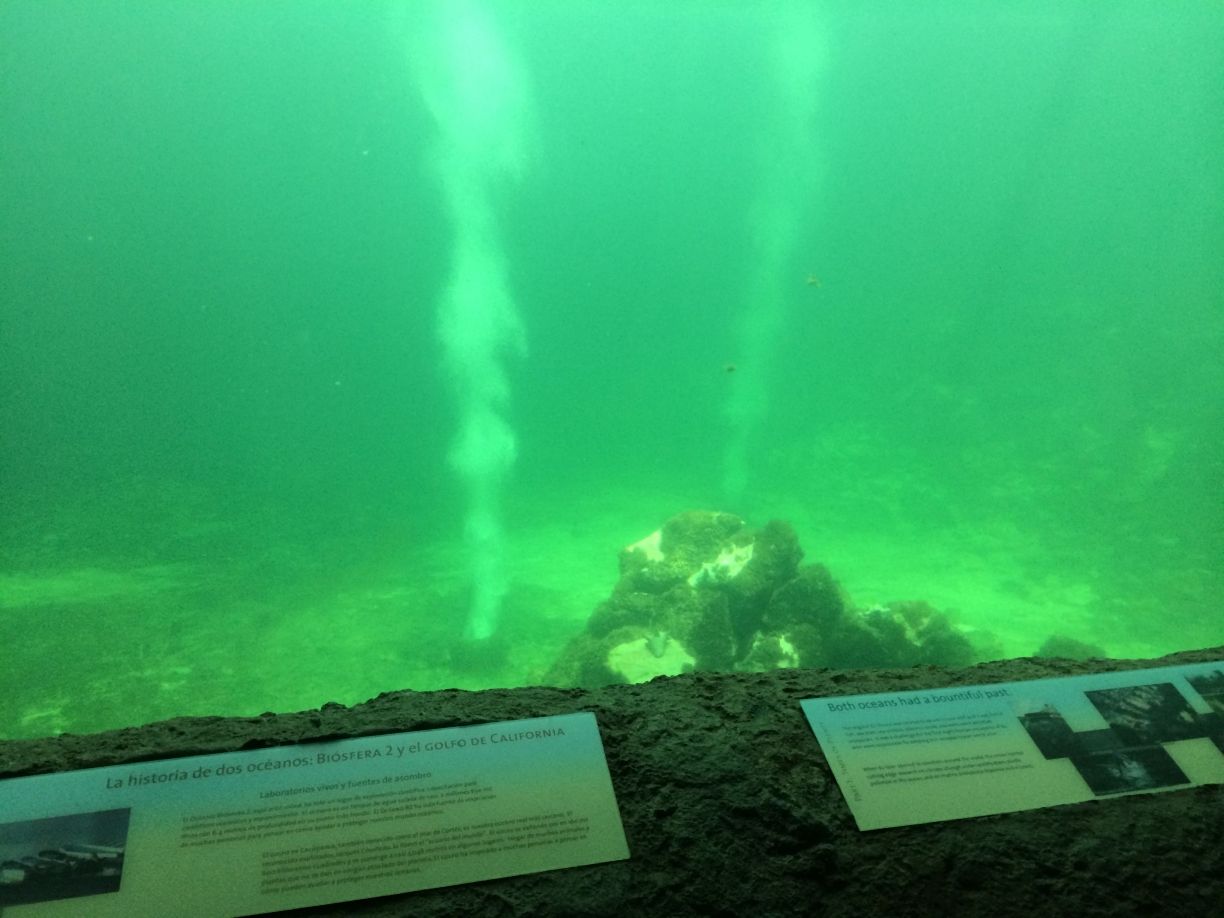 Rafe Sagarin is leading the design charratte. You can read more about his work and goals for the ocean portion of Biosphere 2:
b2science.org/earth/facility/biome-ocean