Free Flight Research Lab goes to the Willi XC Challenge in Golden, British Columbia
July 21 2016
It's the 20th Anniversary of the Willi XC Challenge. A free flight competition for both paragliders and hang gliders. The goal is to fly as far as you can. I have some other goals. 1. Have FUN!, 2. conduct Free Flight Research Lab Test Flights. Free Flight Research Lab, a newly formed non-profit will be conducting multiple research initiatives during this expedition. FFRL was born out of the Artist in Residence program at Autodesk Pier 9. During my time there I built a multispectral camera from a gopro, reconstructed mountains using Memento and began instrumenting myself with biometric sensors to research motion sickness and human factors of free flight. I will be taking photos as input to Remake. It will process 3D reconstructions of the terrain I'm flying over. The future goal is to combine the high resolution terrain models and data from the multispectral sensor to improve weather forecasting and climate modeling.
You are set up to receive WePay payments.
Here are the details to your account:
Name: Michael Vergalla
E-Mail: mvergalla@gmail.com
Account ID: 456397033
What an adventure. Processing more video.
So much data to go through!
Free Flight Research Lab is now a real life tax exempt non-profit!!
Free Flight Research Lab (FFRL) is a Non-Profit Research Institute developed to create positive global impact through applications of technology for advancing climate science & weather forecasting; conservation & resource preservation; and aerospace science, human factors & free flight safety.
FFRL has a goal to help the public become good stewards of this planet, future planets and planetary bodies that we as a species may inhabit.
FFRL seeks to build partnerships between pilots and public parks for conservation and land management.
FFRL has a goal to enable Free Flight Platforms to be utilized for science payloads and human factors research.
The FFRL is dedicated to inspiring exploration, science and maker education for current and future generations.
FFRL will seek to capture Virtual Reality Experiences of Free Flight for those who are interested in the Free Flight Experience but are unable, or unwilling to conduct a flight.
FFRL conducts Research Projects in Science, Technology, Engineering, Arts, Humanities and Mathematics.
FFRL embraces a multidisciplinary approach that focuses on mixing ART, SCIENCE and HUMANITY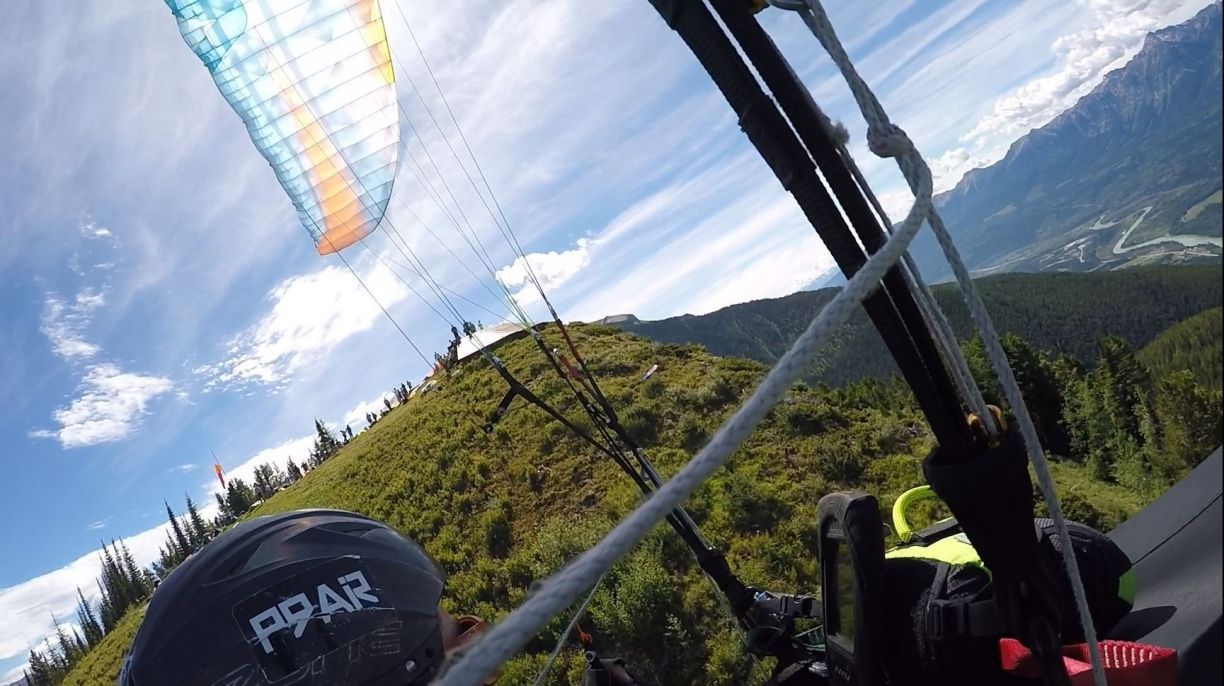 I got great footage of the whole Mount 7 yesterday, after the first round of storms. I waited on launch until the sun peeked out, took off and went up. I left lift around 9300ft, I got scared that I wouldnt be able to run away from the cloud. I went down range. Today is looking like the best flyable day we have left. !!! ;) More later, Pilot meeting is beginning !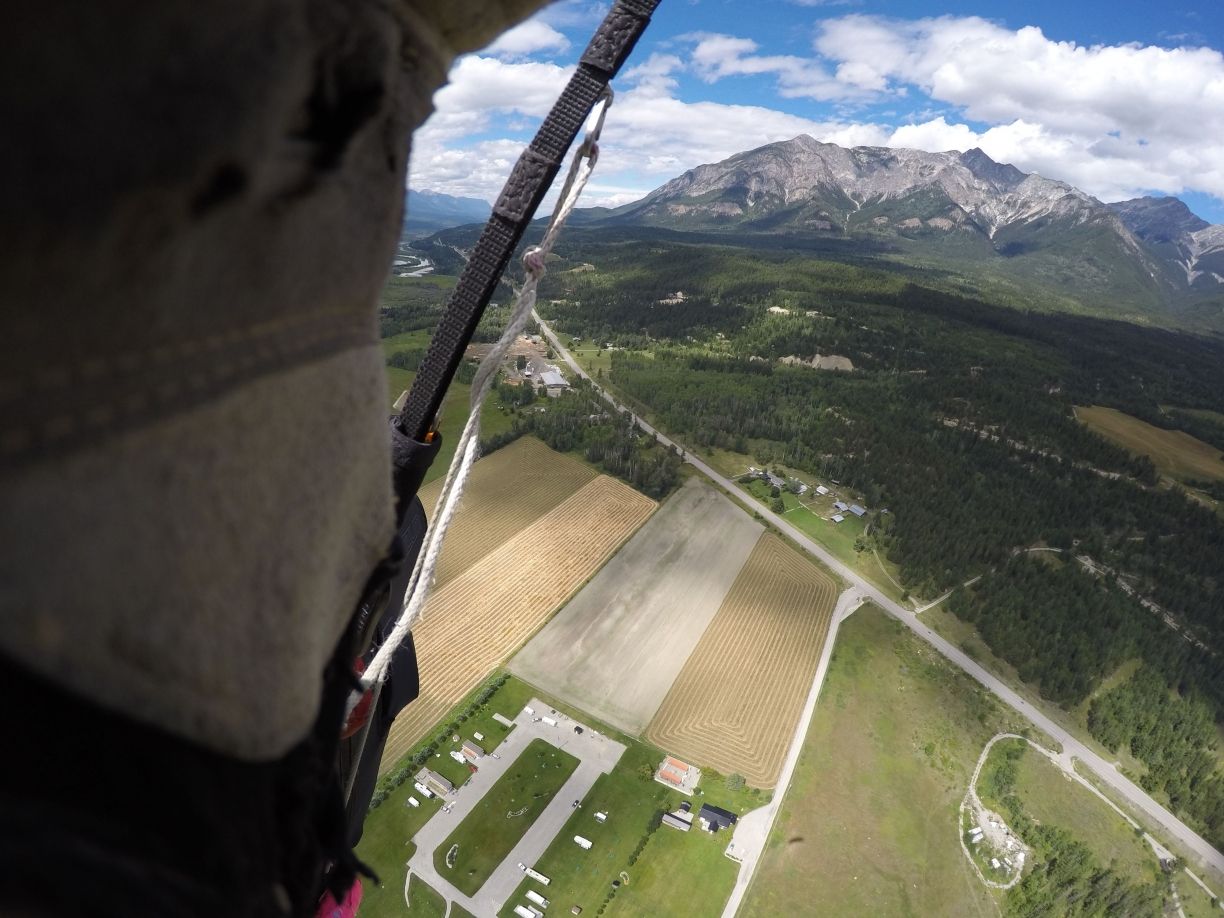 Making good choices.
The last two days of flying have been cut short by overdeveloping clouds. On the hike to the upper launch yesterday we saw clouds quickly developing. It looked like the hour+ up to the top launch would be too much time. We choose to go to the lookout launch and fly. I took off in the first couple gliders. Coring light lift and enjoying the sky. The world around me was changing. Rapidly. Dark, menacing clouds grew in the distance. It was a beautifully intimidating scene to watch. I didn't waste any time heading to the landing field. Weather dominates our world. In paragliding we are up close and personal with the weather. On the ground we experience only a small portion of the planetary boundary layer. We have so much more to learn about this layer. Fortunately computation, networks, and sensor systems are becoming cheaper and more powerful. Over the next 5 years we will see major advancements in weather, and its cascading impact on agriculture, transportation, climate science, and renewable energies.
vimeo.com/136890112
From the Willi:
The Willi has started a GoFundMe campaign to collect donations for Zara and Odessa. To donate, go to gofundme.com/4JamesPfrunder
The family has also set up an Odessa Trust Fund at the Bank of Montreal. If you have access to one of their branches, you can donate there.
For those on Facebook, Zara has a memorial page for James at facebook.com/James-Pfrunder-Memorial-634436593388938
We understand a memorial service for James is being planned for this coming Monday at Lake Windermere Alliance Church. Details will be shared with you when we get them.
Please be generous with your donations and fly safely!
Yesterday was shut down due to over-development. I launched 2nd and flew by myself in the early morning bubbles. I hung on to every scrap of lift I could. It was really fun to do without crowds. There was a visible inversion in the valley, and the lift making it through was about half a wing in size. I worked it super hard. After landing I took the opportunity to work on the multi-spectral modified gopro. Cutting new filters, and testing outside the pavilion. I spoke briefly about the terrain reconstruction I plan to do, and there is a lot of interest. I think it will be very valuable to do at each flying site I go to. It will be a great contribution from the Free Flight Research Lab to the local flying community to increase safety and allow for a digital conversation to happen around lees, and dangerous features. It's pretty funny. I normally enjoy being unconnected from technology on these adventures, but in order to release content during this expedition I find myself in strange places at strange times in order to charge my devices and connect to the internet. One of my favorite locations is the front porch of the general store. A couch that you can feel ever spring. In the morning when I reopen my laptop there are dead mosquitos all over the key board. The charging stations look like crazy octopus monsters of wires. I have 4 hero 4 blacks with me and a modified hero 3+. Turns out that is a lot of cameras to manage, charge and juggle sd cards. Im excited to return and design a VR mount for the 6 hero4s. There is 20min to the pilot meeting. Hopefully today delivers and I can capture data to create a reconstruction of mount 7!
I flew this evening in Honor of James Pfrunder. There is a gofundme page for his wife and daughter. I will update this blog with information, please donate. The sky cried today.
Today was interesting, more later as events are too recent to fully post. I had a wonderful hike, and a great flight. Today's experiment was in biometric instrumentation. The heart rate monitor said I was about 150 prelaunch.. I was able to focus and bring it down to the high 130's before I took off. Working hard to find that first climb I was between 140-150bpm. I focused on getting into the 120 range, and I was able to do it. It is amazing that with a little bit of feedback your able to make small adjustments in focus that pay dividends in your flight in terms of comfort and stress. After I made it to about 9300ft I transitioned to the next mountain. I turned the corner, and now I'm slightly in the lee. This is not the best place to be, so I pushed out from the terrain, I was tracking another pilot that was much deeper in the terrain, and in a spot I refuse to go.. Of course they found some climb and got out. I want more margin then that. By the end of my flight I had my heart rate below 120.. and I think I saw 110bpm. I need to check the data. I got to cloud base!!! in a tiny thermal.. it was a great climb... gosh we are lucky, but this sport is not without risk. In fact There was some real moments today as I spoke to two recovering partially paralyzed pilots. Both incredible humans. The reality of human free flight is that this is really, really serious and it is important to be ultra conservative. How does one manage complacency? its a challenge and a question we must ask ourselves always. For 1000's of years humans have looked to the sky, because of material science, it is our generations that get to fly like a bird; however, we do not have wings, and the ground does not move. Stay safe pilots.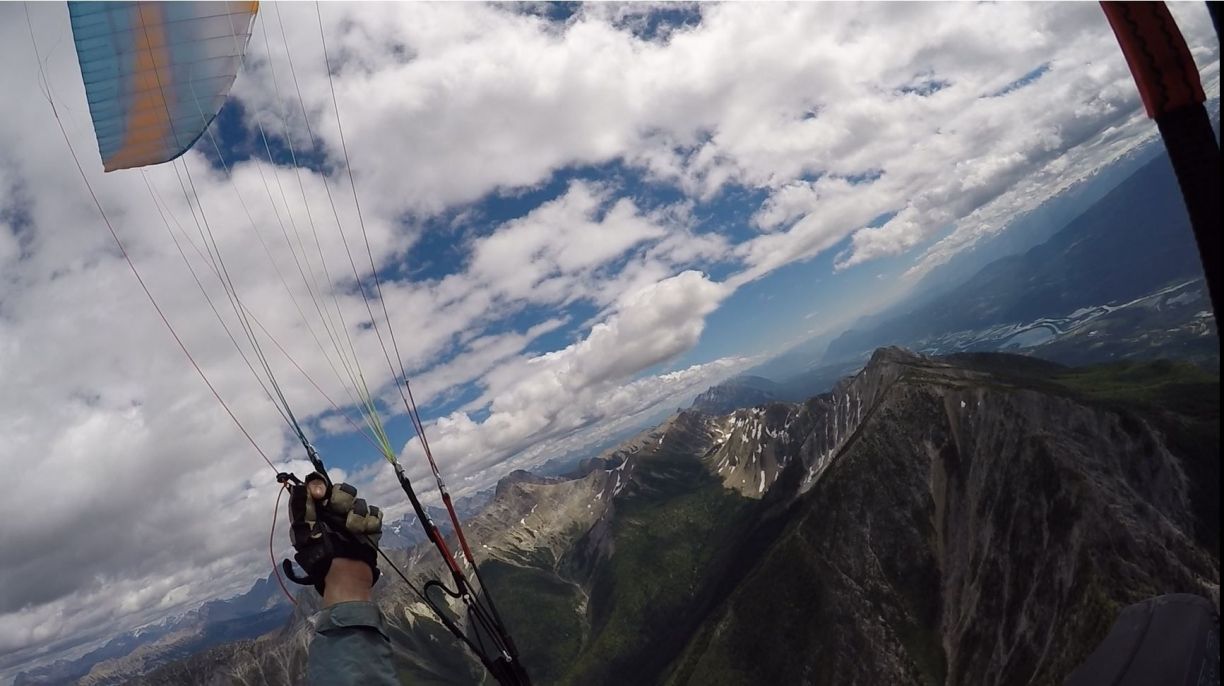 Had a wonderful flight today. Taking loads of videos and pictures with the gopros, running experiments, prepping gear for Free Flight Research Lab test flights. Getting used to the altitude. Its possible to get to 12,000 ft tomorrow. My plan is to make it to 10,000ft, and then head down the range. Today's flight was after a long hike in the rain to the upper launch without my wing. Followed by hiking back down to the lower launch and getting my wing to fly. I launched off the lower launch in a smooth, gentle cycle. I scooped the first bits of lift, as I wanted to make sure I maintained good clearance from the terrain. Once I was above launch I made a couple 360s. I was scared of the clouds. It had rained on us twice today, hiking up, and down. You could see rain in the distance to the north and the sky was mostly full. This meant that playing near cloud base carried additional risk that was just not worth it. More hiking, more flying, and I plan to run the more experiments if the air is kind.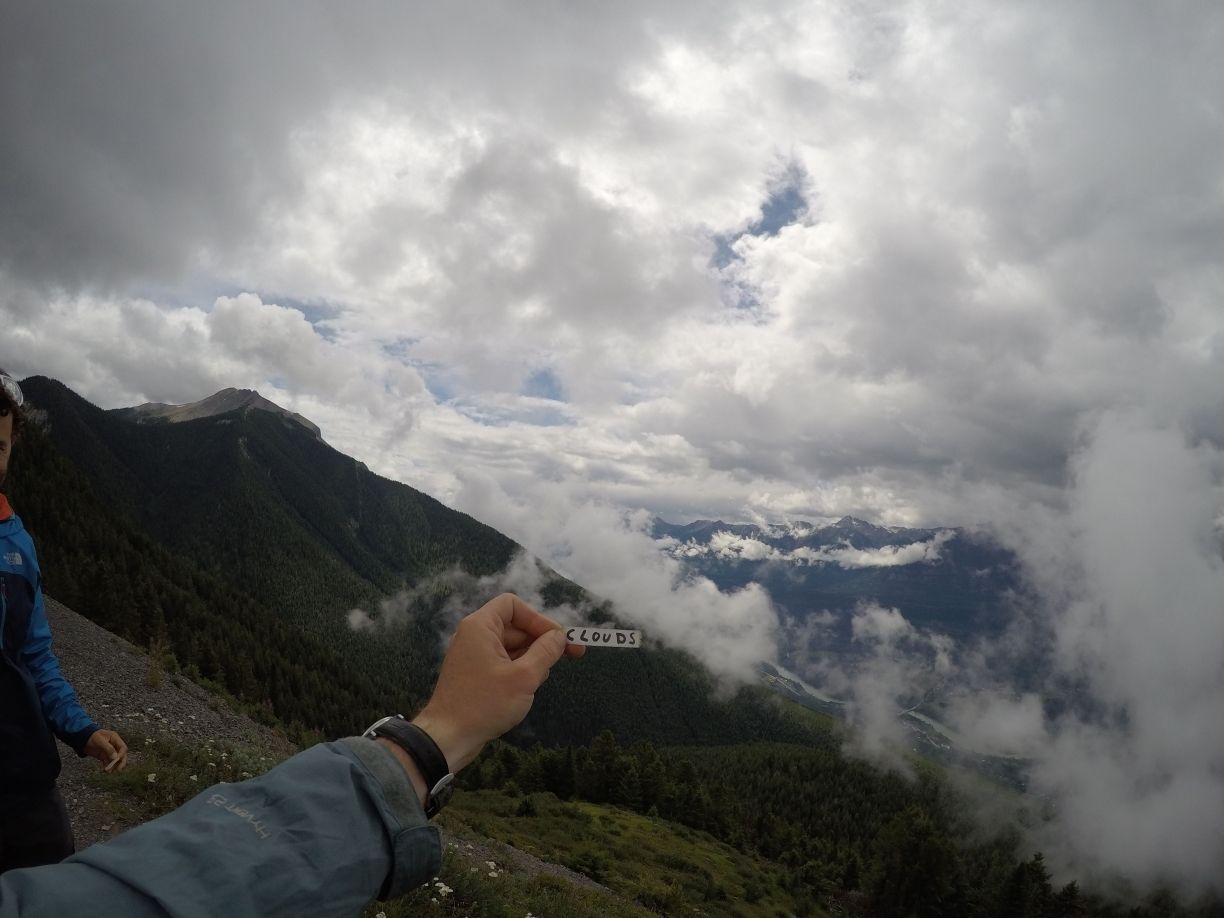 Im posting this as a placeholder for the gear list i made while i was prepping lots of things happened really quickly including running past the civic center and huge group of PHISH fans in order to pick up 6 gopro cameras from Matt. !!! exciting!!! lots more later... anyway.. about to move to next stage... so.. later!
I grew up wanting to be an astronaut and test pilot. The paragliding flight platform is an untapped resource that provides a unique opportunity for science, research and conservation.
There is a human in the loop that can operate instruments even in prototypes phases. There is no fuel or engine when paragliding this means that there is minimal disturbance to the environment and its inhabitants. There are a number of tracks of research I am interested in.
Physiology and Human Factors
I am currently studying motion sickness using myself as a subject.
Weather
My goals are to make a mobile sounding platform to support warm start forecasts and eventually go to unresolved locations on demand.
Run WRF for experimental forecasting at high resolution and various altitude regimes.
To make an optical weather station that uses machine vision to determine conditions.
Land and Resource Conservation
Currently making a hyperspectral camera.
Flight Dynamics
My goal is to instrument the wing and lines in a non intrusive way to understand collapse and reinflation dynamics of wings in real conditions and to measure the line pressures in time to be able to compare inputs and reactions of both the pilot and the wing.
Photogrammetry
Currently Flying Missions. Capturing Terrain like mountains and glaciers. Comparing datasets for land mass change tracking.
See More at MichaelVergalla.com