Finding Kennett, CA
October 1 2014
The town of Kennett was "sunk" when the dam was put in to create Lake Shasta. The sunken city now lives at the bottom of lake, around 400 ft deep, depending on water levels. We are going looking for it with an OpenROV.
You are set up to receive WePay payments.
Here are the details to your account:
Name: David Lang
E-Mail: david@openrov.com
Account ID: 1106651411
Many thanks to Doug Jackson (svseeker.com) for coming along, and for making this great video of the trip:
Hit bottom at 84 meters. Transecting along the bottom. Still no sign of settlement.
Dominik driving.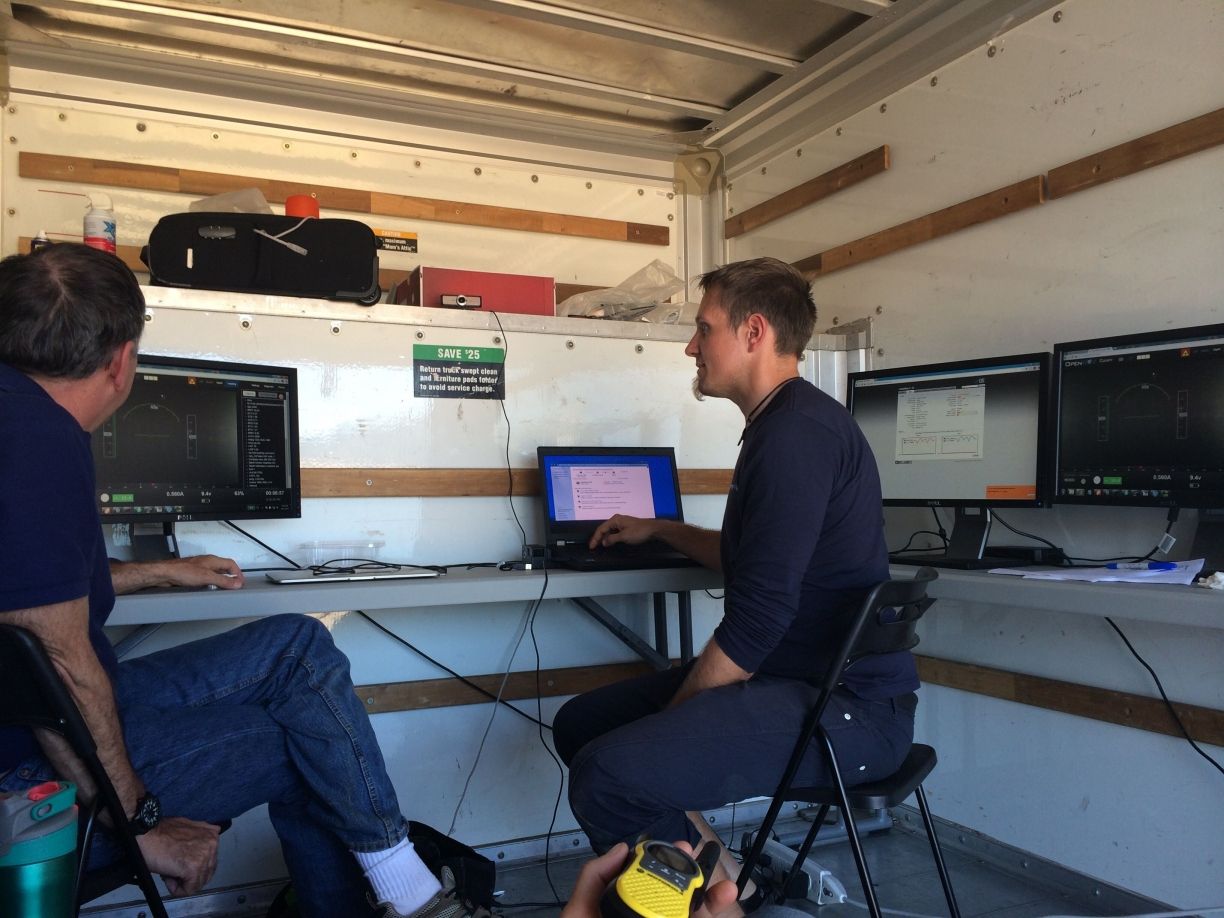 Thanks to some informative rangers we found out the lake is 175 feet below normal at the moment.
In the photo, the end of the boat ramp is way down there, and still nowhere near reaching the lake at current levels.
What this means for launching our zodiac is that a temporary boat ramp has been set up an additional 50 feet lower.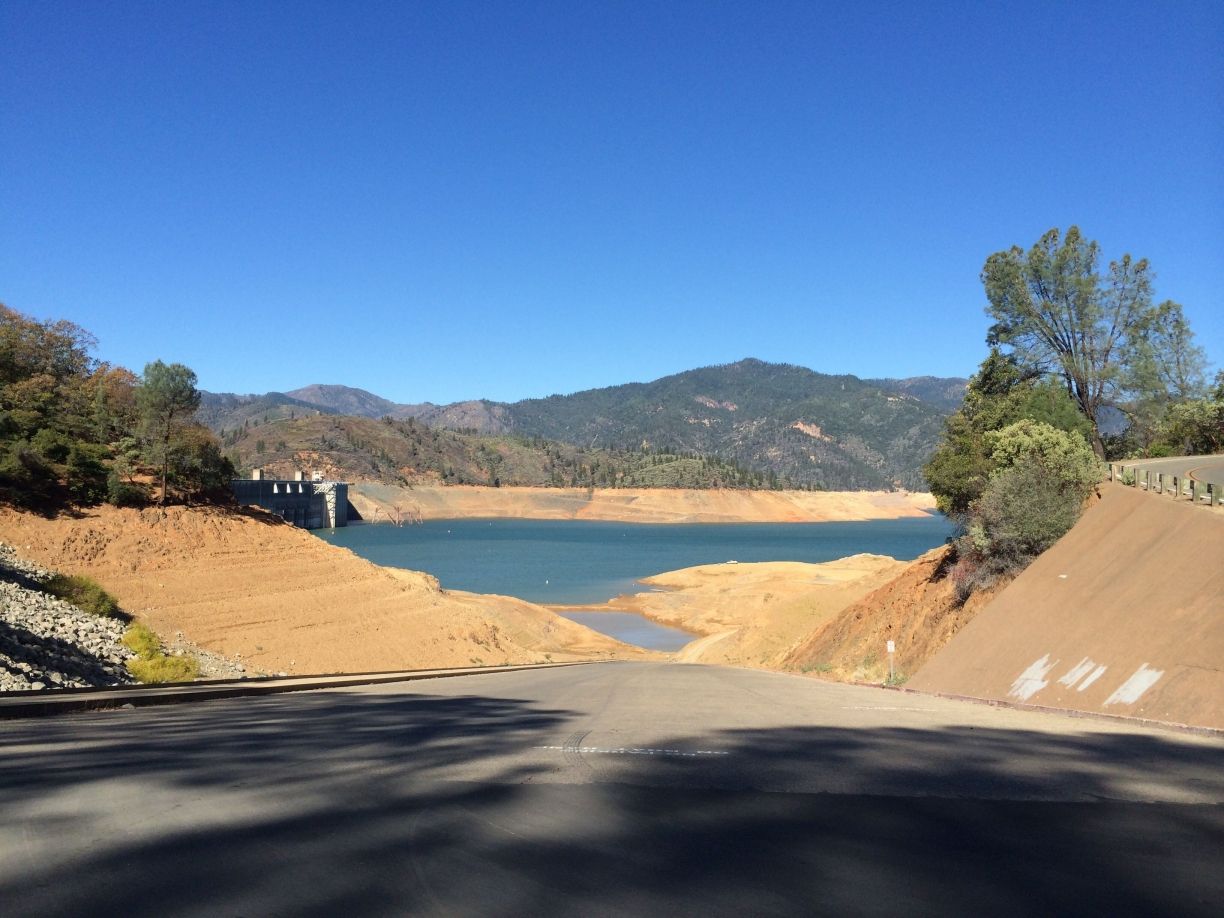 There is some uncertainty as to where exactly the town of Kennett is located. Coordinates associated with the Wikipedia site for Kennett (en.wikipedia.org/wiki/Kennett,_California) place it at a location of 40.741667, -122.4075, however a historical website, terrastories.com/bearings/map-of-locations, shows a marker for the town's location in the vacinity of 40.7213222, -122.4183139. A third source, flickr.com/photos/amapple/4995260062, seems to be fairly consistant with the Wikipedia listing, showing the town lying bettween a peninsula on the east side of the lake and an inlet on the west side of the lake. Other websites (such as ghostlakes.blogspot.com/2012/02/kennett-ca-boomtown-sunk.html) describe the town as being "just north of the dam" but do not stipulate exactly what that means.
Based on an old map, which can be found on a historical quarrie website, quarriesandbeyond.org/states/ca/quarryphoto/ca-shastaphotos.html, the town was located at the intersection of the Sacramento River and a creek known as "Little Backbone Creek". The two websites (Wikipedia and the flickr page) that suggest a location to the east of a ravine seem internally consistent with this map.
Finally, a USGS topographic map of the Redding area I was able to find from 1901 (CARedding2995831901125000_geo), which was printed before construction the Shasta Dam began in the 1930s shows the town's location to be between the ravine containing Backbone Creek to the west and a ridgeline to the east.
Provided this information as well as several other geographical features that can be seen in the historical maps as well as modern satellite imagery, it seems very likely that the location of Kennett would be in the vicinity of 40.741667, -122.4075.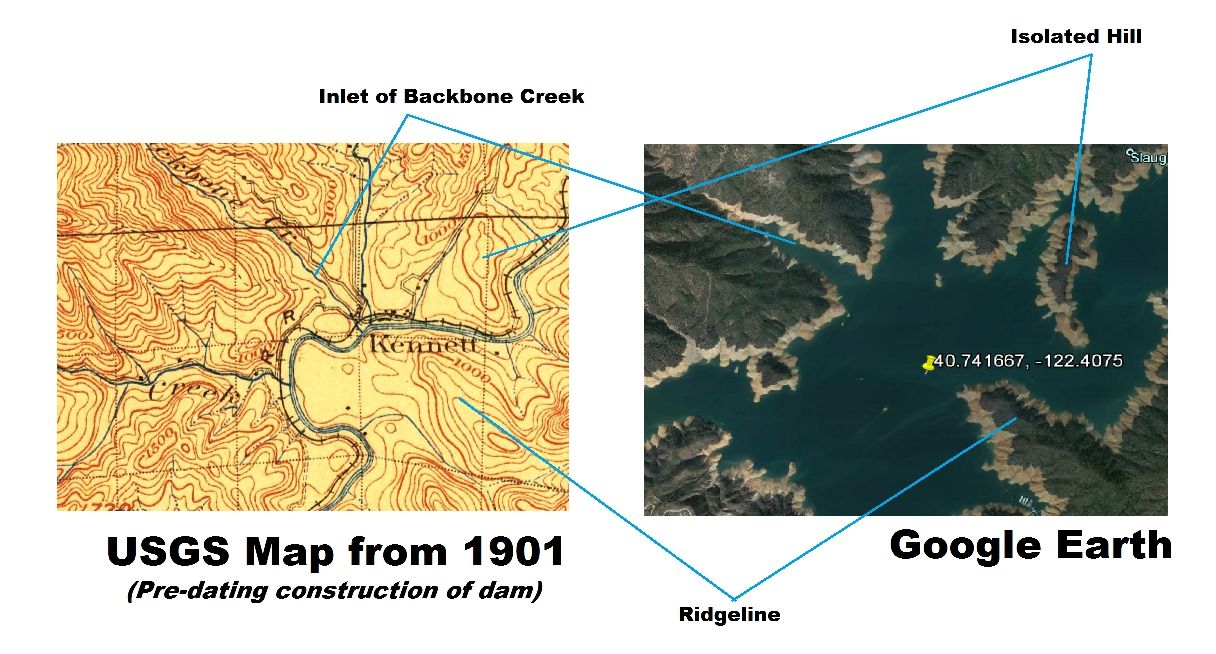 Here's a tentative schedule for tomorrow's activities:
0600 - Meet at OpenROV HQ (POINT A, 37.864424, -122.300334)
0630 - Leave OpenROV for U-Haul, North of Redding, CA
1000 - Pick up U-Haul (POINT B, 40.643411, -122.366651)
1030 - Leave U-Haul for lake, parking lot and ramp near dam
1100 - Arrive to Lake Shasta (POINT C, 40.717985, -122.408651)
1200 - Begin deployment
1700 - End expedition
1800 - Return U-Haul
2100 - Return to OpenROV
2130 - Equipment unloaded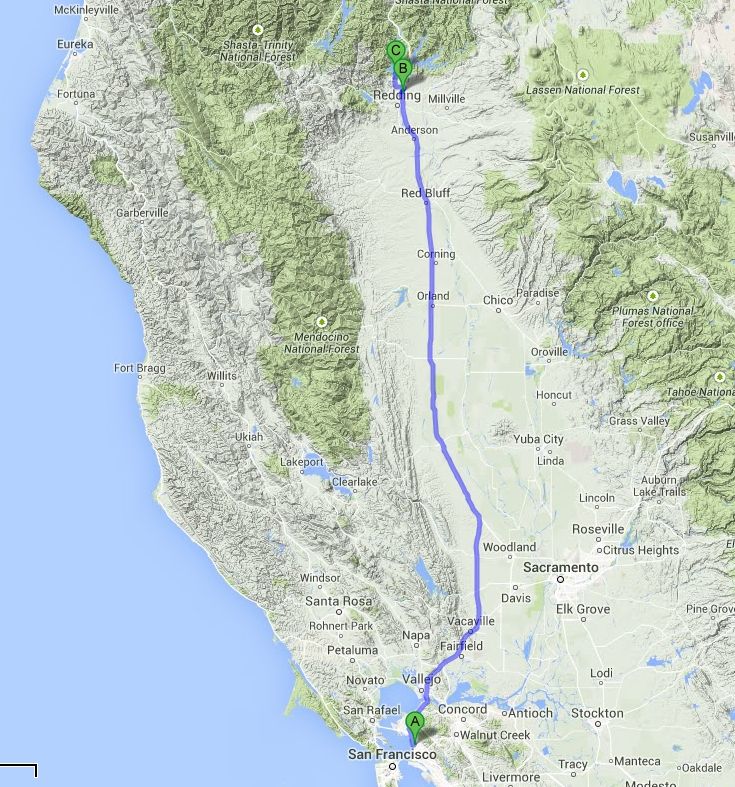 Eric describes the new boat mounted Ethernet bridge system he built last night. The yellow pelican case contains an 'Anker' mobile power source, a Power over Ethernet router, and the ROV topside adaptor.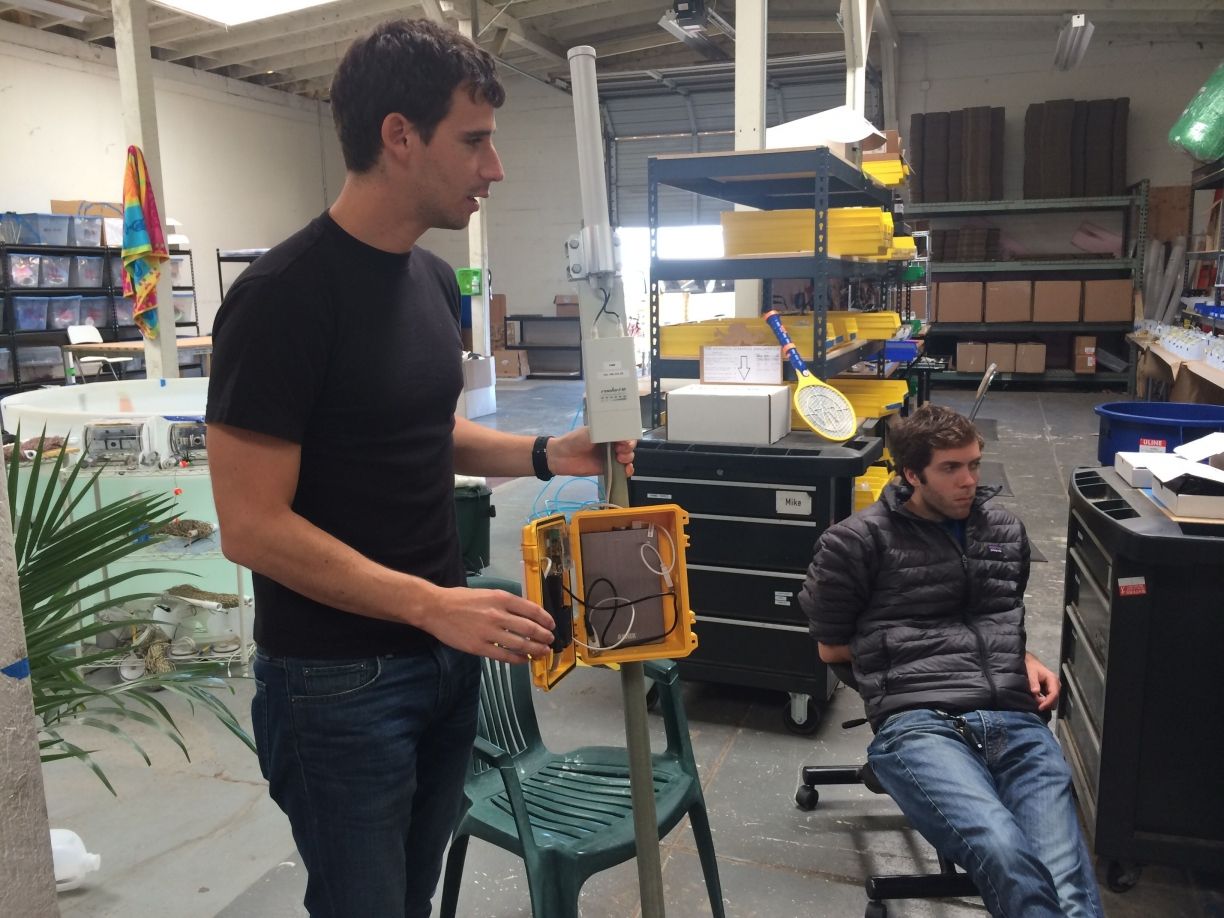 Current water levels on Lake Shasta are LOW. Shasta has been something of a poster child for how the drought is affecting California.
Here are images of submerged artifacts: redding.com/news/relics-exposed-lake-shasta
We'll see if they're low enough for us to reach the sunken town of Kennett. We're planning to make the trip next Wednesday 10/1. We've got a number of fun technical ideas to try out. More on those soon!
Photo via Redding.com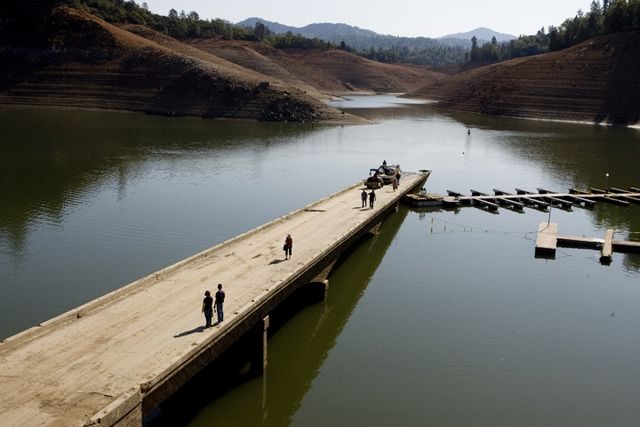 Hmmm, looks like water levels are at 33% of the reservoir's capacity. This is from the California Data Exchange Center through their water resources dept.
What we really need is a friend with a boat and an altimeter to find out what this means for actual depth.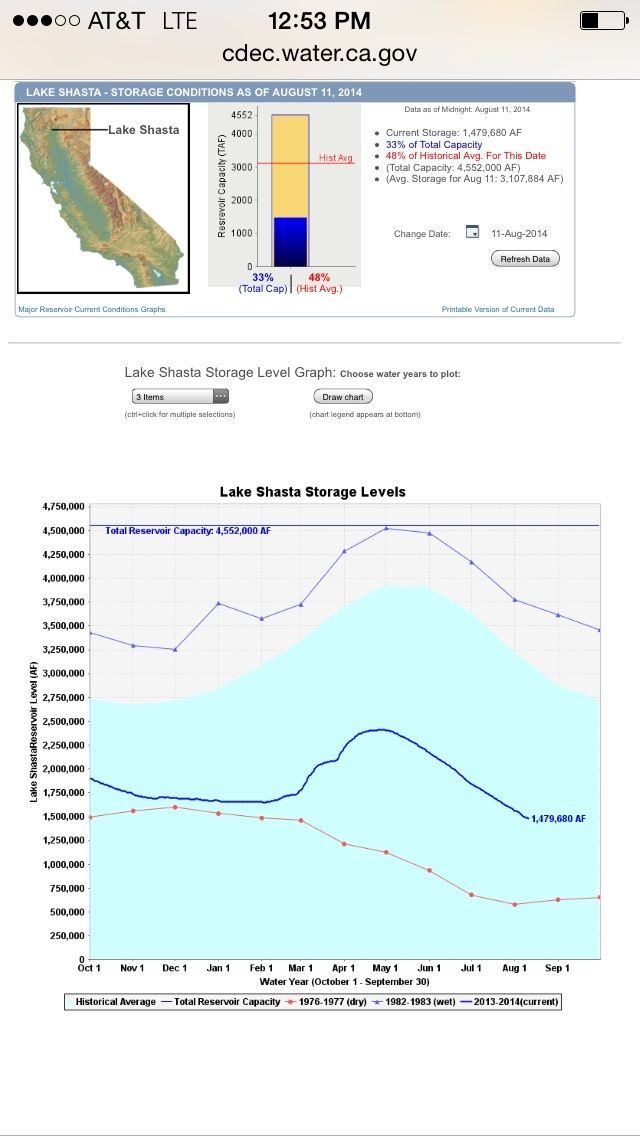 The town of Kennett was "sunk" when the dam was put in to create Lake Shasta. The sunken city now lives at the bottom of lake, around 400 ft deep, depending on water levels. We assume that the lake levels are quite low due to the drought, so we think this is in the perfect range for an OpenROV. It will give us an opportunity to try new lighting configurations at different depths.
en.wikipedia.org/wiki/Kennett,_California