Fiskardo-Greece 2015
May 20 2015
The 2015 OCEAN71 expedition will take place in Fiskardo, in the northern part of Kefalonia, Ionian Islands, Greece. The endeavor of this new expedition encompasses two different missions : the survey of underwater remains of a shot and sunk english Beaufighter bomber plane and an ethological approach of the endangered Mediterranean monk seal. Both missions will deploy innovative survey techniques by air or diving investigations.
Accept contributions for your expediton by providing us a few details. We will create an account on your behalf at WePay. If you haven't already registered with WePay, they will send you an email to complete your registration.
Mission Day 1 - Dive 1
The dive team is on the spot. Seabed and surface marking of the working zone has been initiated along with initial rough measurements of the designated quadra. Fist video survey tests have also been realized to allow testing of the digital mapping program. Good diving conditions with flat sea and excellent visibility on spot. Team working needs some fine tuning but globally operates well. More on this later.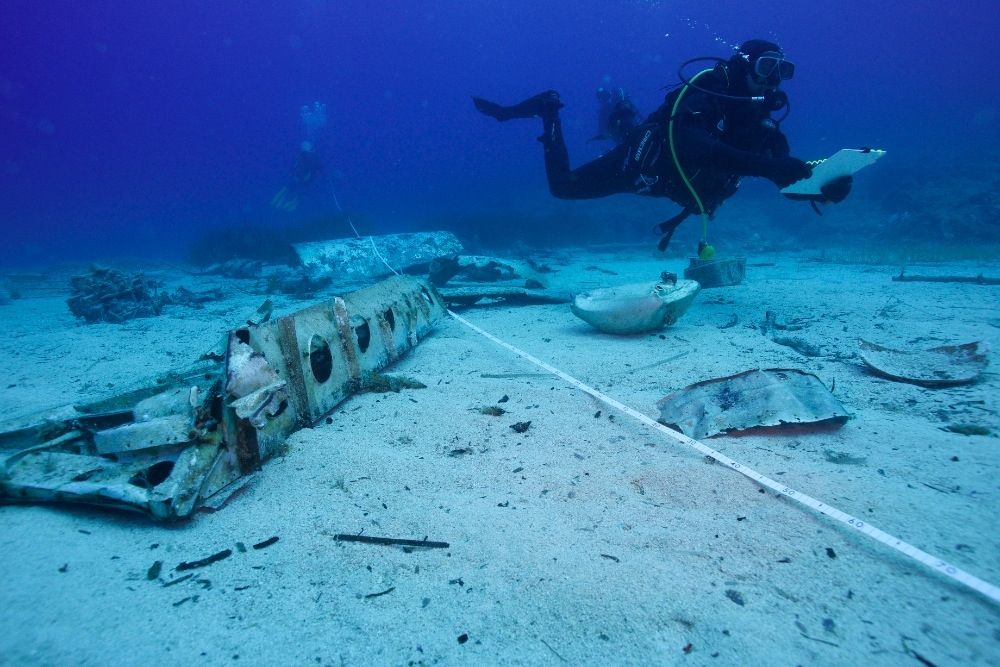 Mission Day 1
The Ocean71 team has regrouped in Fiskardo and has established its HQ at the Fiskardo-Divers Eco Dive Resort. Task one: opening travel cases, making sure all the equipment hasn't suffered too much from air or sea transportation then putting together all the forth required equipment which basically consist in battling with electronics and O-rings… (not mentioning hooking on the good Wi-Fi to allow connection with the world and our potential followers!). In the meantime the dive team is getting organized for the first dive of the day that will be mostly dedicated to being familiarized with the working zone and having it demarcated. More on this later.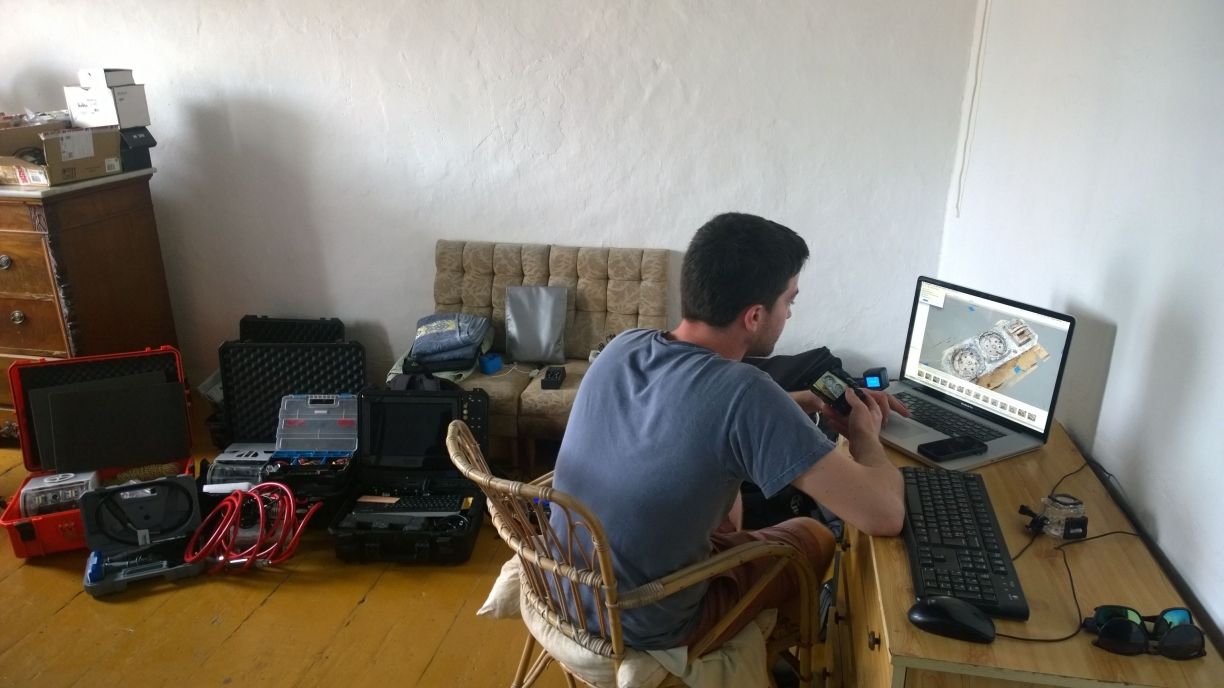 The first half (Julien, Philippe and Antoine) of the team is boarding in Paris. We should join our sailing boat and our skipper (Sébastien) tonight, in Levkas marina. 5 luggage, no overweight. Everything is under control.
After many missions along the coast of the north-western Mediterranean sea in the past two years, OCEAN71 expeditions return to Fiskardo, in the Ionian Islands, Greece, where the team has initiated ground contacts and preliminary investigations on the remains of an English Beaufighter bomber plane that was shot down during WWII and that sank after an emergency landing on water. The purpose of this 2015 expedition is to push further the underwater investigations of the wreck and complete a comprehensive survey of the whole event. In parallel the OCEAN71 team will set up an ethological survey of the endangered Mediterranean monk seal using various techniques to document its behavior and notably its traveling habits in and out the various caves where it has been spoted by local divers and volunteers from Fiskardo Divers Eco Dive Resort.