Goats Across America
November 10 2014
Two goats, two rabbits, two humans, one truck, and an epic drive across the country. San Francisco to Gloucester Point.
You are set up to receive WePay payments.
Here are the details to your account:
Name: Andrew Thaler
E-Mail: andrew.david.thaler@gmail.com
Account ID: 2001390125
How it all ended.
As I'm sure you noticed, updates stopped about 50 miles from our final destination. There's a good reason for that. Fortunately, though the mighty truck was totaled, all passengers emerged unscathed.
The adventure continues at The Forever Expedition: openexplorer.com/expedition/foreverex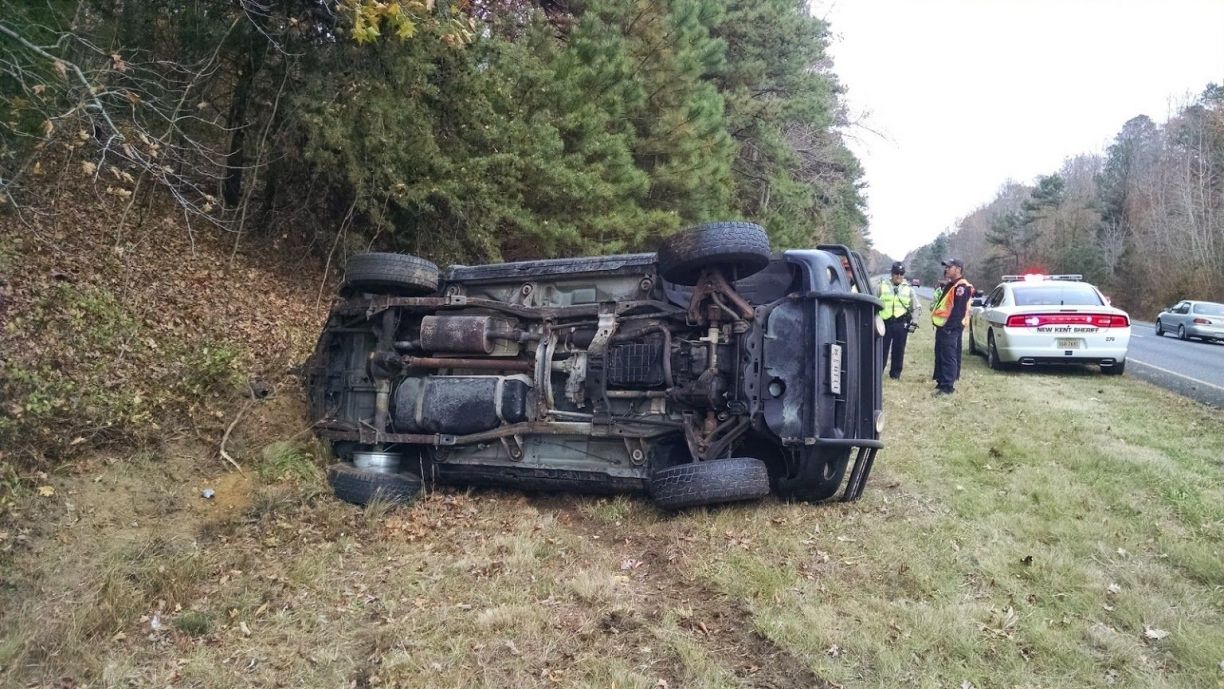 Papers please?
You can't just load up a truck with goats and head east. Different states play host to a variety of different livestock diseases, and a rogue goat, left unchecked, can spread dangerous viruses across the country.
Step one for any backyard farmer looking to make the great migration is to visit your friendly, neighborhood large animal vet for a checkup and travel papers.
Plan you appointment carefully, since some states only permit a 10-day window on health checks. Most good horse hotels will ask for travel papers and some states (California especially) will stop you at the border to check your goats' paperwork.
A quick trip to the vet a day or two before departure can also serve as a good dry-run of your goat transportation system.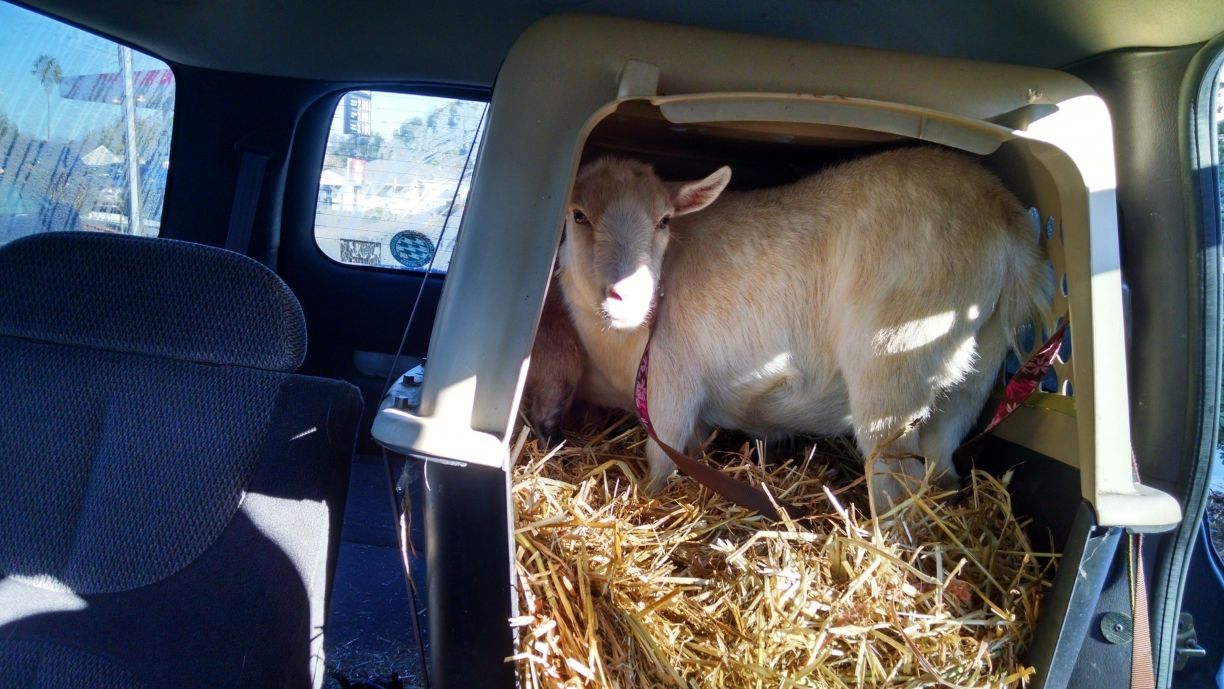 How do you move cross country with goats? Where do you stay?
I'll let you in on a secret. This ain't our first rodeo.
Last year, Amy and I moved from North Carolina to San Francisco. We drove across the country. And we brought our goats. The learning curve was steep, but we figured out how to get it all done. Our biggest mistake had nothing to do with the goats. Our biggest mistake was shipping Amy's car and towing a UHaul loaded with all our stuff. We've learned (and, no longer fresh out of grad school, saved enough cash that we don't have to default to the cheapest option). This time, we're shipping our stuff and towing the car.
Onwards to the goats. By far, the most common question we get, from both curious friends and fellow backyard farmers who see themselves facing the same challenge, is "where do you stay? It's not like there's a secret network of hotels that cater to livestock or anything?"
There is a secret network of hotels that cater to livestock.
They're called horse motels, and they're primarily for people travelling to show their horses. A quick Google will turn up at least one or two in every state, usually along major highways. They range from barns with lofts to full service bed and breakfasts (for you and your four legged friends). With a little planning you can span America while spending every night in comfort and security for you and your goats.
If you can't quite make it to a horse motel, you can always graze your animals and pitch a tent in a National Forest and some National Parks.
Pictured: our first horse motel, in West Virginia.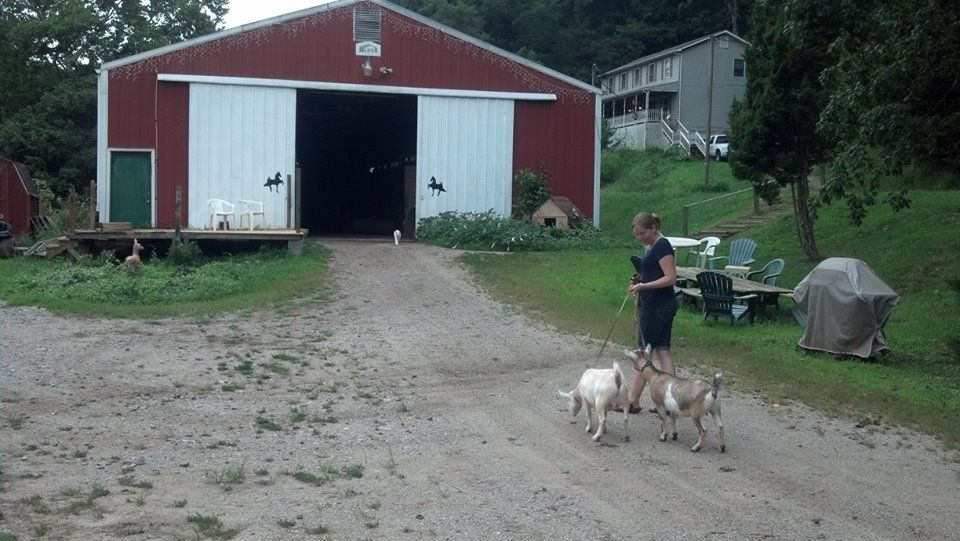 Four days from today, Amy and I are loading up our trusty truck and driving across the country. But this is no ordinary road trip, because the two of us come complete with a pair of feisty Nigerian dwarf goats, who will be riding in the back seat for a 3,000 mile journey from the San Francisco Bay to the shores of the Chesapeake. Fortunately, they'll be kept company by a pair of rabbits.
Join us as we travel across America, visiting national landmarks, fossil fields, and the special hotels you only see when you're travelling with livestock.