Indigenous of Brazil
Latest update January 17, 2019
Started on November 28, 2018

In Brazil, there are about 305 ethnic groups, of which 16 belong to the Xingú National Park. The Park, now considered an Indigenous Land by a demarcated protection area, has more than 6 million indigenous people living in numerous villages. Each village has its particularities, format, organization, art, and culture.
We invite you to travel with our team of specialists to this unique world in the heart of Brazil. Discover through our photos, videos and texts the routine of these peoples who have resisted and struggled to preserve their ancestral values, traditions and environment.
Project Leader: Natália Branco
Production: Roberto Benatti
Project Manager: Felipe Martins
Photographer: Carol Brenck
Follow
Day 3: Getting Our Hands Dirty
By Luiza Vieira - Expedition Journalist
Portuguese version bellow
Food always plays an important role in the culture and lifestyle of a society. It can represent survival, hospitality, comfort and religion. The food that we eat, how we prepare, serve, and eat it, can influence relationships and develop identities. For the Kuikuro people, cassava, or yucca, is the main character.
Cassava is a tuberous root with a great source of carbohydrates that is extensively produced in tropical and subtropical regions. There are two types of cassava, the sweet and the bitter, with the former one being poisonous. The root can be consumed as a food and can also be used to make alcoholic drinks. In the Afukuri tribe, the bitter cassava is the only type available and is the primary ingredient of their diet. They normally eat it in the form of a tapioca crepe, known as "beiju."
Credit: Carol Brenck
There's a long and arduous process to prepare the cassava after it's found. Our experience working with women from the Afukuri tribe showed us just how toilsome harvesting cassava can be. Harvesting normally starts at five in the morning but we are delayed because of a rain storm. Two hours later, we all get together and walk to the cassava plantation located in the back part of the village.
With an aluminum bowl in one hand, and a machete in the other, we walk about 200 meters along the path covered with trees, followed by small yellow butterflies and mosquitoes.
Credit: Carol Brenck
The plantation is about 400 square meters and we soon divide ourselves into three groups of three. With determined eyes balanced by an easy smile, Sahati, the chief's wife, shows us the way.
Credit: Carol Brenck
With the machete, she cuts the branches of the tree until tiny stubs are left above the soil. To release the soil compression and find the cassava, we start digging into the cold dirt. It takes two people to pull out the sturdy tuber. The cut branches are separated from the root and replanted.
Credit: Carol Brenck
The way back to the village is not as easy; the bowls, before empty, are now full of cassava weighing about 35 kilos each. To carry it, we have to place it on the top of our head and use our hands to keep it steady. A sort of pillow made out of fabric helps to cushion the pressure of the bowl. The total amount of cassava harvested lasts for about 13 days and the harvest is done weekly.
As we get back to the village, it is time to start peeling, washing and grating the cassava. The most important part is the squeezing; this is the step where the poison is removed from the juice.
Credit: Carol Brenck
Credit: Carol Brenck
Then, balls of manioc are made and put to dry under the sun. The balls are then crushed and sifted, making the cassava flour that is spread on an iron skillet pan over the fire. We wait for about five minutes and, voilá, the beiju is finally ready.
Credit: Carol Brenck
Credit: Carol Brenck
Credit: Carol Brenck
The beiju is gooey and plain, but it's an excellent source of energy for the Afukuri tribe, who has to face high temperatures and suffers from a limited access to food.
Credit: Carol Brenck
The entire process, from harvesting to the final product, is done by indigenous women of the tribe. From a very young age, the girls follow their mothers, sisters, aunts and cousins and learn the tricks and techniques to make the perfect beiju.
Credit: Carol Brenck
The best part is not the beiju itself, but the relationships developed and experiences shared through food. I don't know...But there is something magical about eating beiju at 7 a.m., barefoot, feeling the earth and having a cup of coffee in your hands.
Credit: Carol Brenck
Credit: Carol Brenck
Credit: Carol Brenck
A comida é um elemento fundamental para compreender a cultura, os costumes e a identidade de uma sociedade. Ela pode representar sobrevivência, hospitalidade, conforto e religião. Para o povo Kuikuro, a mandioca é o ingrediente principal dessa história.
A mandioca é uma raiz tuberosa com uma grande fonte de carboidratos e é amplamente produzida em regiões tropicais e subtropicais. Existem dois tipos de mandioca, a mansa e a brava, a qual é venenosa. A raiz pode ser consumida como alimento e também usada para fazer bebidas alcoólicas. Na tribo Afukuri, a mandioca brava é a única espécie disponível na região e é preparada na forma de "Beiju", uma tapioca local.
Antes que ela esteja pronta para consumo, um longo processo deve ser seguido. A nossa experiência com as mulheres da tribo Afukuri comprova isso. A colheita, que normalmente começa às cinco horas da manhã, teve que ser adiada por conta da tempestade. Esperamos, e duas horas depois, nos reunimos e vamos para a plantação de mandioca localizada nos arredores da aldeia.
Com uma bacia de alumínio em uma mão e um facão na outra, caminhamos cerca de 200 metros pelo caminho de terra coberto por vegetação nativas.
A plantação tem cerca de 400m², e assim que chegamos nos dividimos em trios. Com seus traços fortes e sorriso fácil, Sahati, a esposa do Cacique, nos ensina os truques da colheita. Usando o facão, ela corta os galhos da árvore até restarem pequenos tocos acima do solo. Com as nossas mãos, começamos a cavar a terra fria para facilitar a retirada da mandioca, que demanda um trabalho em equipe. Separamos os ramos cortados e os replantamos no local onde a mandioca foi retirada.
O caminho de volta para a aldeia não é fácil; as bacias, antes vazias, estão cheias de mandioca e pesam cerca de 35 quilos cada. A rodilha, também utilizada pelas baianas, ajuda a amortecer e equilibrar o peso da bacia sobre nossas cabeças. Os 140 kilos colhidos suprem a tribo por cerca de 13 dias, e a atividade é realizada semanalmente.
Chegando na aldeia, descascamos, lavamos, ralamos e esprememos a mandioca numa esteira de madeira, retirando todo o sumo e por sua vez, o veneno da mesma. Após retirarmos o suco, formamos bolos com a polpa da mandioca e os colocamos para secar ao sol. Para finalizar, trituramos, peneiramos e misturamos a farinha com o polvilho para formar o beiju que comemos.
O processo inteiro, desde a colheita até o beiju, é feito pelas mulheres da aldeia. Desde muito novas, elas já acompanham as mães, irmãs, primas e tias e aprendem as técnicas para cozinhar a tapioca perfeita.
A melhor parte não é o beiju em si, mas as relações criadas e experiências compartilhadas através da comida. Não sei, mas tem algo mágico em comer um beiju às sete horas da manhã, com os pés descalços, sentindo a terra firme e com uma xícara de café nas mãos.
Day 2: The Arrival
By Luiza Vieira - Expedition Journalist
Music, dance, colors, and smiles. That sums up our first day at the Afukuri tribe. The experience was incredible from the moment we arrived at the Culuene tribe, the first one of the Upper Xingu.
We navigated for two hours on the Culuene River where water and forest composed a breathtaking scenery.
As we got closer to the tribe, excitement and anxiety overwhelmed us. When we arrived at the shore, no one was there to welcome us, which is uncommon. But as we were walking up a dirt path to the village, a loud sound could be heard.
Credit: Roberto Benatti
Twenty men painted in black and red, were dancing and singing in a circle. They were all using a colorful bracelet with red and yellow plums. Underneath it, a branch of leaves went from their triceps, all the way down to their fingers. One could think they were birds.
Credit: Carol Brenck
The sounds don't necessarily mean anything, they're just a way of expressing themselves. In the middle, two men dictate the rhythm of the dance. One holds a shaker and the other gives the beat with a bamboo.
Credit: Roberto Benatti
As the dance goes on, the women fastly leave their houses known as "Ocas", and join the men in the center of the village, holding their skirts and following their steps.
While some dance, the others rest, eat and drink at the central "Oca", place where important rituals and meetings are held.
Credit: Carol Brenck
One of the typical drinks of the Afukuri village is the "Mingau of Pequi", a thick and yellow porridge. The liquid stays inside a huge pan and everyone shared a gourd to drink it.
Credit: Felipe Martins
This party - called the Duhe (Fish Dance) - it's a rare ritual of the tribe that can last for hours and even days.
Our day finished off the best way it could be: with a bath by the river, a beautiful sunset, and splendid nature.
Credit: Carol Brenck
Credit: Carol Brenck
Day 1: Travel from Goiania to Xingu
Today we start off our 600 mile journey to Xingu.Our trip begins Goiania, the capital of Goias,where we'll hop in a bus and drive 12 hours up north to Canarana, MT. That will be our last stop before entering the park. To get to the Afukuri village, we'll have to take a dirt road for approximately 150 miles and finally, we'll travel for two hours along the waters of the Culuene River, the major tributary to the Xingu River.
Credit: ISA - Institute
During the morning, we had a meeting to go over the logistics and talk about how to secure all our equipment for the boat ride.
Since we had a few hours to spare before we catch the bus, we decided to explore the city of Goiania. Our hotel was located two blocks from a huge street market with lots of blue tents, one next to other. Every weekend, hundreds of people go there to buy clothes, and many resell them for a higher price in other cities.
Credit: Felipe Martins
We went to a local restaurant called "Carne de Sol 1008". We ordered steak, cassava, rice, beans and a local dish called "Paçoca de Carne". Made of cassava flour and dried meat, this typical food was created by the indigenous tribes before Brazil was colonized and it's consumed in many regions of the country to this day.
Credit: Carol Brenck
We went back to the hotel, showered, packed our bags and now we off to the bus station to catch our bus.
Credit: Roberto Benatti
If you would like to follow our adventure more closely, follow our team on Instagram: @lvieira92, @fezaomartins, @carolbrenck, @benatti.x e @natalia_branco.
A Peek at Kuikuro's Culture
by Luiza Vieira - Journalist
The Xingu Indigenous Park is the first indigenous territory to ever be homologated by the federal government in Brazil. The 2,700 hectares reservation can be divided into three areas starting from north to south: Lower Xingu, Medium Xingu and Upper Xingu – which is the most populated part of the park.
Credit: Natalia Branco
The Upper Xingu is formed by the following tribes: Aweti, Kalapalo, Kamaiura, Kuikuro, Matipu, Mehinako, Nahukuá, Naruvotu, Trumai, Wauja and Yawalapiti. Despite their linguistic variety, they share great similarities in their way of living, their culture and beliefs. On our five-day-expedition, we will be living with the Kuikuro, one of the first to arrive in the region.
Based on a crop-rotation agricultural model, their main source of food is cassava, a highly energetic tuberous root. From the flour and starch, the Kuikuro can make tapioca, beiju and other different types of drinks.
Another important element of their diet is "Pequi", a native fruit of the central-west region of Brazil. It can be consumed raw, cooked or mixed with rice and chicken. An oil can also be extracted from the pulp which can be used as a condiment or even as a beauty product.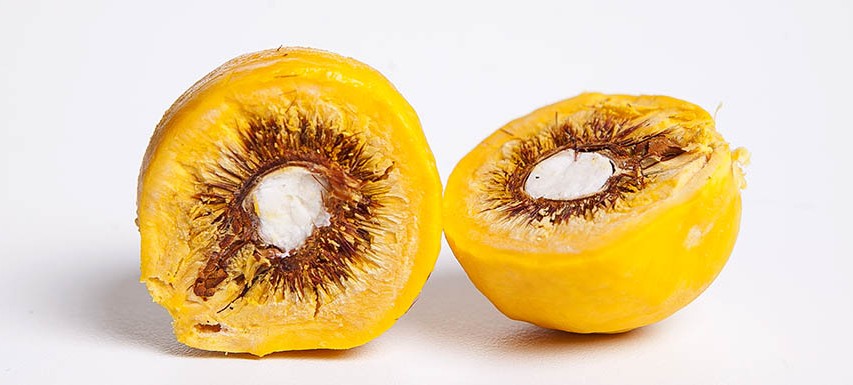 Extreme caution is required when eating Pequi. There are numerous very tiny spines beneath the pulp in its seed that can cause serious injuries around the tongue, lips and mouth. Instead of biting it, locals suggest to slowly gnaw the fruit.
Follow us on this journey to the heart of Brazil.
By Felipe Martins - Executive Director

Photo: Rodrigo Kugnharsk
During my life I had the opportunity to travel and live in many countries, experiencing diverse cultures. I have always liked planning and efficient logistics.
Photo: Spencer Watson
I worked for years in a big tourism agency in Brazil, where my job was to organize the trip, from beginning to end, so that all our clients had an incredible experience. All of this travel baggage and logistics experiences have helped me a lot with Open Explorer Expeditions. I know we have to always have a plan B, a reserve of money because we are always going to spend more than planned. We have to follow the weather forecast and have the ability to adapt our trips and recordings. I always had the confidence that I was capable of planning. But this expedition of the Indigenous is really taking away my sleep ...
Photo: Theodore Moore
Much more than the weather conditions, we will have to negotiate with Natives, we will not be able to use bank transfers or even credit cards, in addition, our team will face a long journey: Flight: 2h + Bus: 12h + Car: 3h + Boat: 4h
At this time of year, it rains a lot and even using specialized vehicles we can have great problems with transportation. We will depend on solar energy and our internet connection will be greatly reduced.
Photo: Omar Mena / Jaguars are common in the region
I feel that this will be a unique life experience and that will challenge me from the first to the last day ...
And I love challenges.
Felipe Martins
Photos supported by unsplash.com and Omama / Natália Branco
Art or artefact?
Some handmade indigenous pieces can be considered works of art in a museum or gallery. However, the same piece can have different meanings in indigenous villages.
A good example of that is the hatchet from the Krahô people, the Kyiré. This piece is an important element in the Krahô culture and it contains songs and stories from its people, and protection for all indigenous people. There is a guardian that not only takes cares of it, but also raises it, making sure it is alive and active.
The anthropologist Harald Schultz had the possession of the hatchet for a while, later the Museu Paulista of Universidade de São Paulo (Paulista Museum of the University of São Paulo) kept it in a sealed glass furniture with a special light. Unlike the way it is handle in the village, by children, hunters, elders and in rituals.
There was a great action by historians, lawyers, anthropologists and Indians to retrieve the hatchet and put it back in the indigenous village, its true home. Months of debates and reflections later, the Kyiré was rescued and brought back to the village, thus coming back to life.
Access the link and watch the full story https://documentacao.socioambiental.org/noticias/anexonoticia/2061720110711143531.pdf
Algumas peças do artesanato indígena podem ser consideradas obras de arte dentro de um museu ou galeria. Entretanto, a mesma peça pode ter outro significado em uma aldeia indígena.
Um bom exemplo disso é o machadinho da etnia Krahô, o "Kyiré". Essa peça é um elemento importante na cultura Krahô e guarda canções, história e proteção para todo o povo indígena. Existe um guardião que não só cuida, mas "cria" esse objeto para que ele sempre se mantenha vivo e ativo.
O machadinho ficou sob o poder do antropólogo Harald Schultz por um tempo e depois no Museu Paulista da Universidade de São Paulo guardado em um móvel lacrado com vidro e luz especial. Totalmente contrário de como ele é manuseado na aldeia: por crianças, caçadores, idosos e em rituais.
Houve uma grande ação entre historiadores, advogados, antroppólogos e indígenas para se resgatar esse machado de volta e colocá-lo na aldeia, onde seria o seu verdadeiro lugar. Foram meses de debate e reflexões até que por fim, o "Kyiré" foi resgato e levado de volta para a aldeia e voltou "a vida".
Acesse o link para ler a reportagem na íntegra https://documentacao.socioambiental.org/noticias/anexonoticia/2061720110711143531.pdf
"Every Brazilian has Indigenous blood, we are one single people."
Under this motto that Natalia, teacher, and artist, initiated a project in which she spread the indigenous culture through art and education.
She organized events in which it opened space for the indigenous to be protagonists of their own history. To make this possible, Natália visited more than 30 villages. It was an incredible journey!
In this Open Explorer expedition she opened her travel diary so you can get to know the Brazilian indigenous life in Xingu Park.
The project aims to learn about the reality of the indigenous people who live in the Xingu Park and explore all its existing biodiversity.   The natives will welcome us to their ocas (huts) and allow us to enter and live their routine by awakening our ancestry and raising questions so that we can reflect on their way of life, advances, setbacks, and difficulties.  
The Xingu Indigenous Park ( Parque Indígena do Xingu – PIX) is located in the northeast region of the state of Mato Grosso, more precisely, in the southern portion of the Brazilian Amazon. Establishing the park was not an easy task. It was a path full of wars, political agreements, epidemics, homicides, and a lot of battles.   Officially created on April 14, 1961, the park currently houses more than 5,500 Indians from 16 different ethnic groups. It comprises an area of 2,642 hectares, in an ecological transition region, with semideciduous dry rainforests to the south, and savannas. It also contains fields, cerrados, dry land woods, flood plain forests, and forests in the Terras Pretas Arqueológicas (Archaeological Black Lands). Due to the great advance of agribusiness, the preservation of the area by the native peoples who live there has been increasingly threatened. They also suffer invasions of fishermen, farmers, and miners.
With all these difficulties being part of the reality of the villages, the indigenous people organized themselves in different associations, public and private projects, and NGOs, all of which aim to develop autonomy to make decisions about their land.
Currently, the vast majority of villages have access to the Internet, electricity, health, and education. Neither of these factors negatively altered the traditional customs of not even one village. Leaders often come together to measure the impact of these resources on the community and reflect on the best way to use them.
Come with us, in search of adventure in an unknown world.
By Natalia Branco
Contribute to this expedition
Thank You for Your Contribution!
Fundraising Details:
Submit/Modify
You have a goal to raise by for:
Is any part or component of your project funded by the National Geographic Society or a National Geographic Society Grant?
You've responded:
Is anyone on your expedition/project team affiliated, either currently or in the past, with the National Geographic Society?
You've responded:
Did you apply for a grant/funding from the National Geographic Society for this project?
You've responded:
Note:
Fundraising is almost live!
Thank you for applying to collect contributions! We will review your request and follow up with next steps via email.
Feel free to email us if you have any questions.
openexplorer@natgeo.com