Caribbean Shark Dives!
August 12 2014
I'm taking Phantom to the Caribbean to dive on amazing coral reefs and to dive with Sharks!! What better way to spend Shark Week than in this shark haven? Hopefully they don't mistake the ROV for a fish...Actually, hopefully they do!
You are set up to receive WePay payments.
Here are the details to your account:
Name: Erika Bergman
E-Mail: erikabergman@gmail.com
Account ID: 650619619
Apparently sharks love robots.
Most of the week will be spent SCUBA diving, pointing out corals, nudibranchs, and other marine critters to the dive group. It's also a chance to scope out the neighborhood before diving in with the robot.
Dozens of Caribbean Reef Sharks follow along like little puppies during the entire dive. There are moments when you excitedly point to a ray or grouper and turn to tell your buddy when you realize you've spent the better part of the last 10 minutes swimming shoulder to shoulder with a shark, not your buddy.
They are very docile with humans.
Photo: Noel Fernando Lopez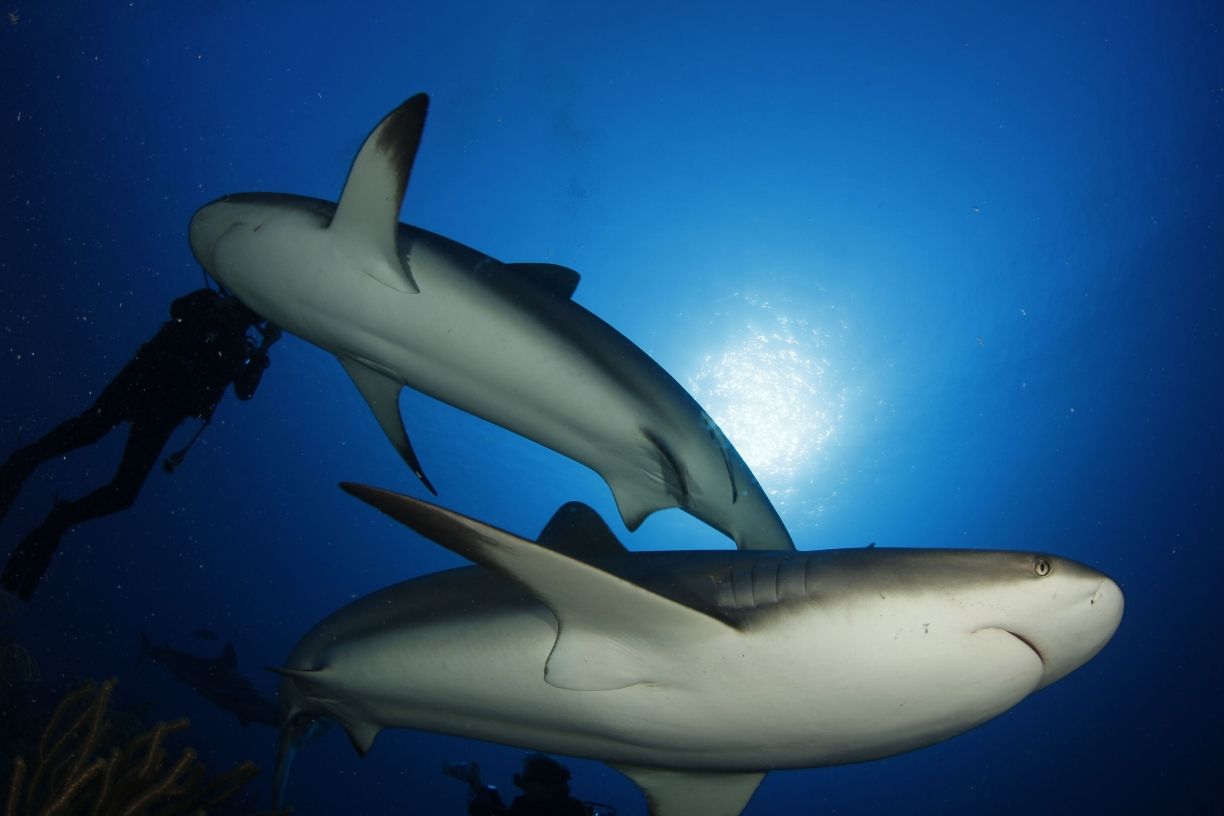 Camera servo works.
However I have a whole bunch of leftover desiccant packs in there which are rattling around and getting in the way of camera movement.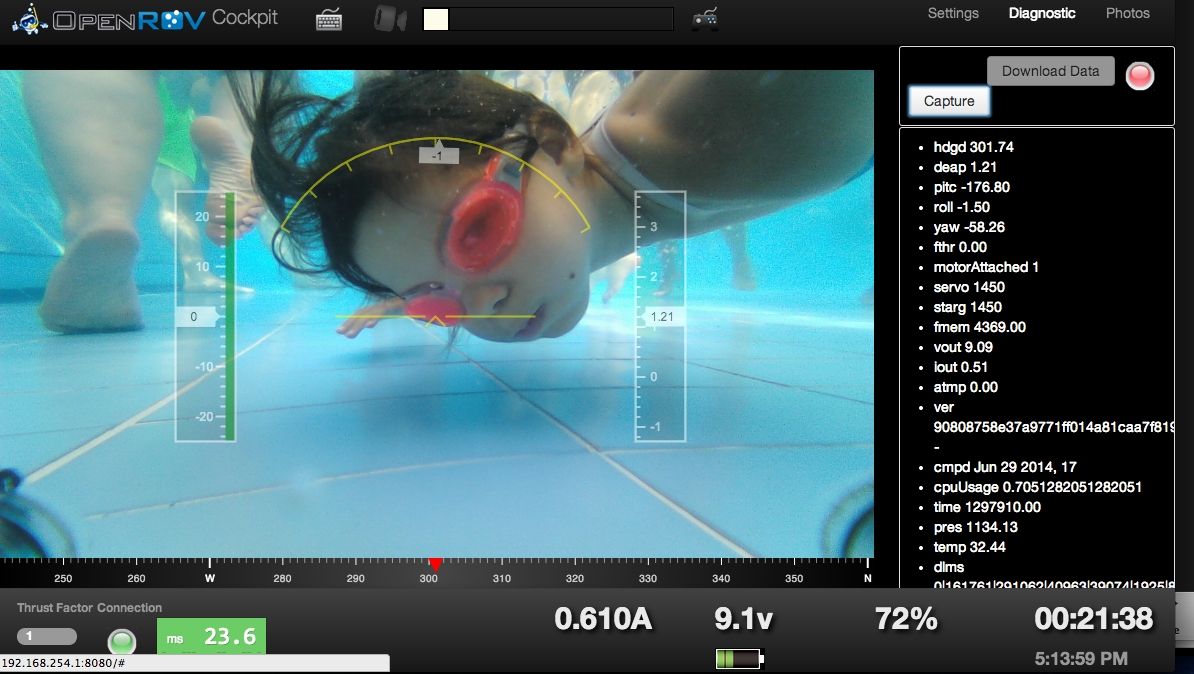 It's been a hot and crazy humid August day. What better place to cool off in the evening than system testing Phantom in the pool?
My goals this afternoon were to troubleshoot:
a) if the servo for the camera was still functional
b) if the gamepad controller was functional
c) identify which battery was a bad cell
I had help...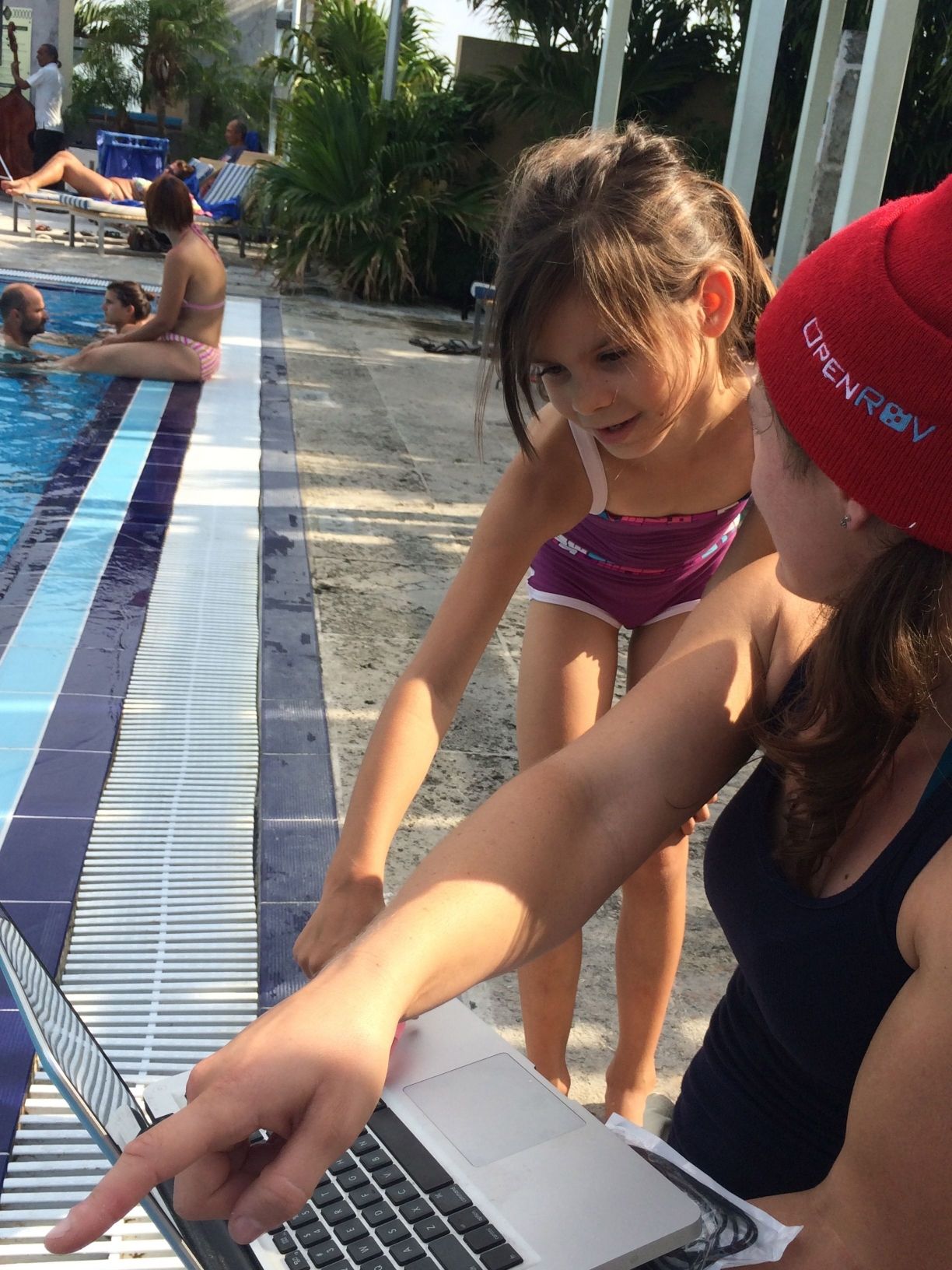 I'm here in a stunning city, a glistening Jewel in the Caribbean.
I will spend the afternoon testing Phantom in the pool...it's been a long journey from the Arctic, and I don't really know how well she fared.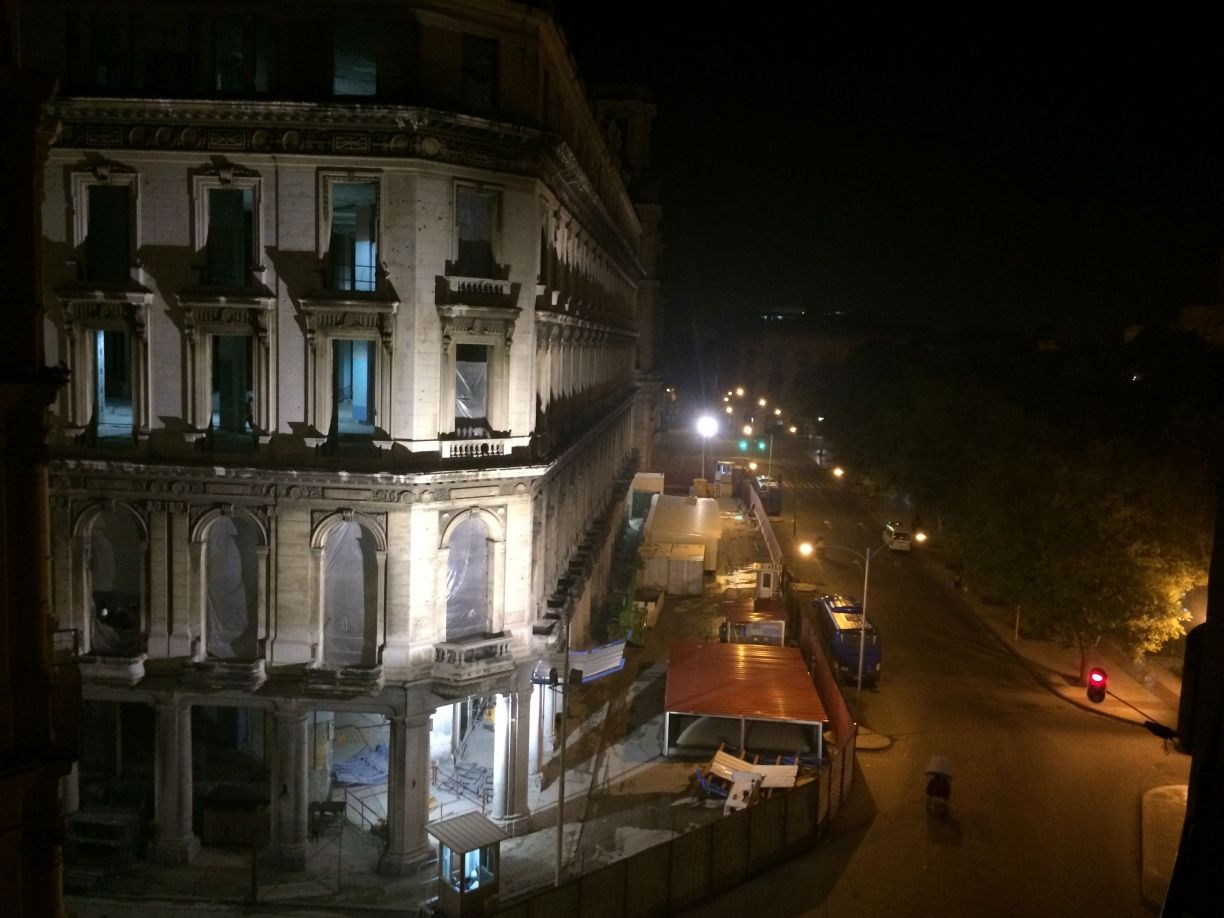 Ta Da. Cozy.
I brought the game pad controller though last time I tried to use it out on that ice berg it was a no go.
It seems pretty sturdy, doesn't seem like travel would be an issue. I suppose it could have gotten salty...
I think I'll re-upload the firmware and see if that solves the problem.
Thoughts?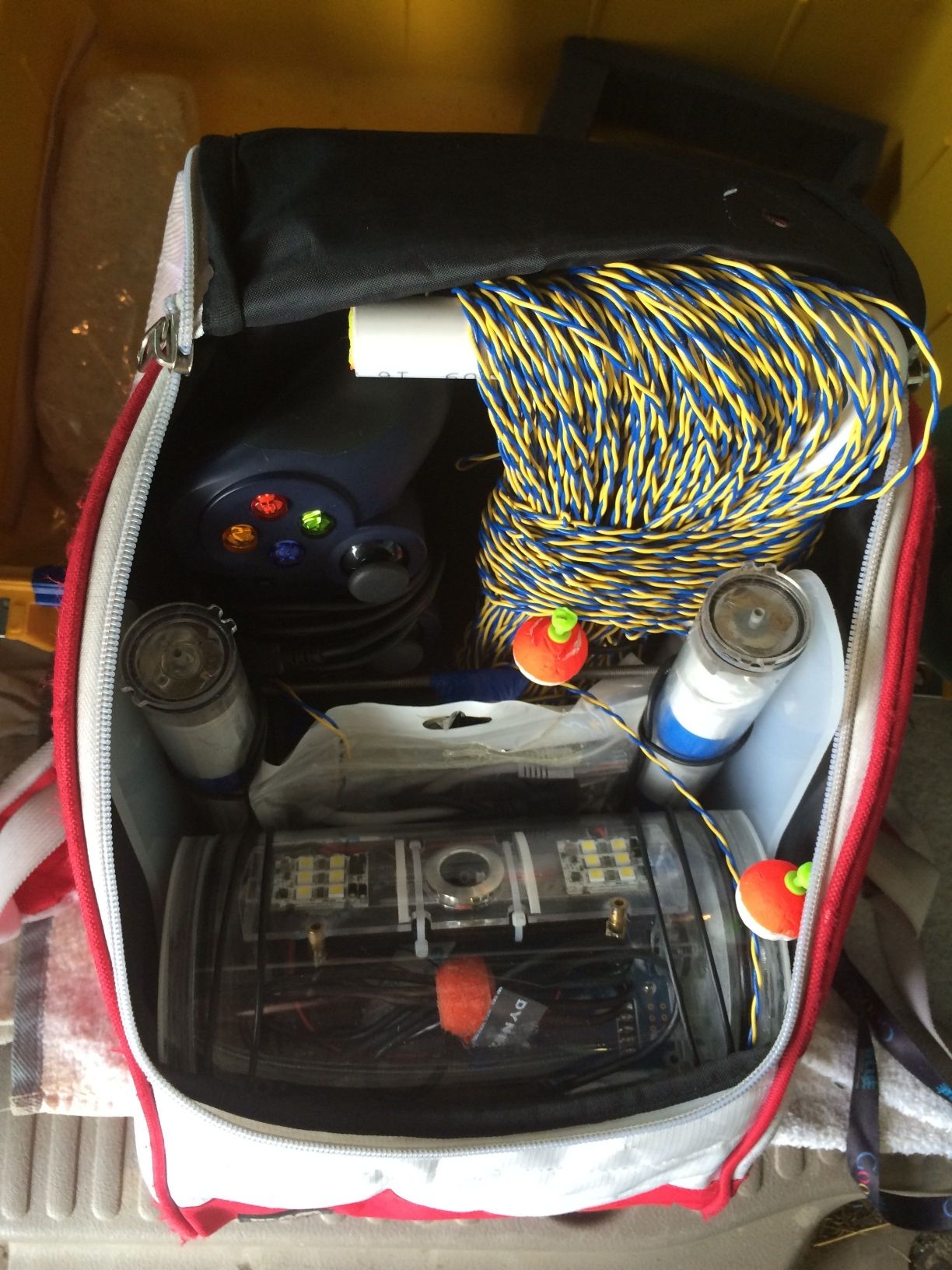 When trying to travel with an ROV through questionably rigid US customs the question is:
Do I keep ROV protected in standard yellow pelican case, smiling, obvious, and open about it? Or do I tuck it into a backpack and try not to look like a sneaky teenager?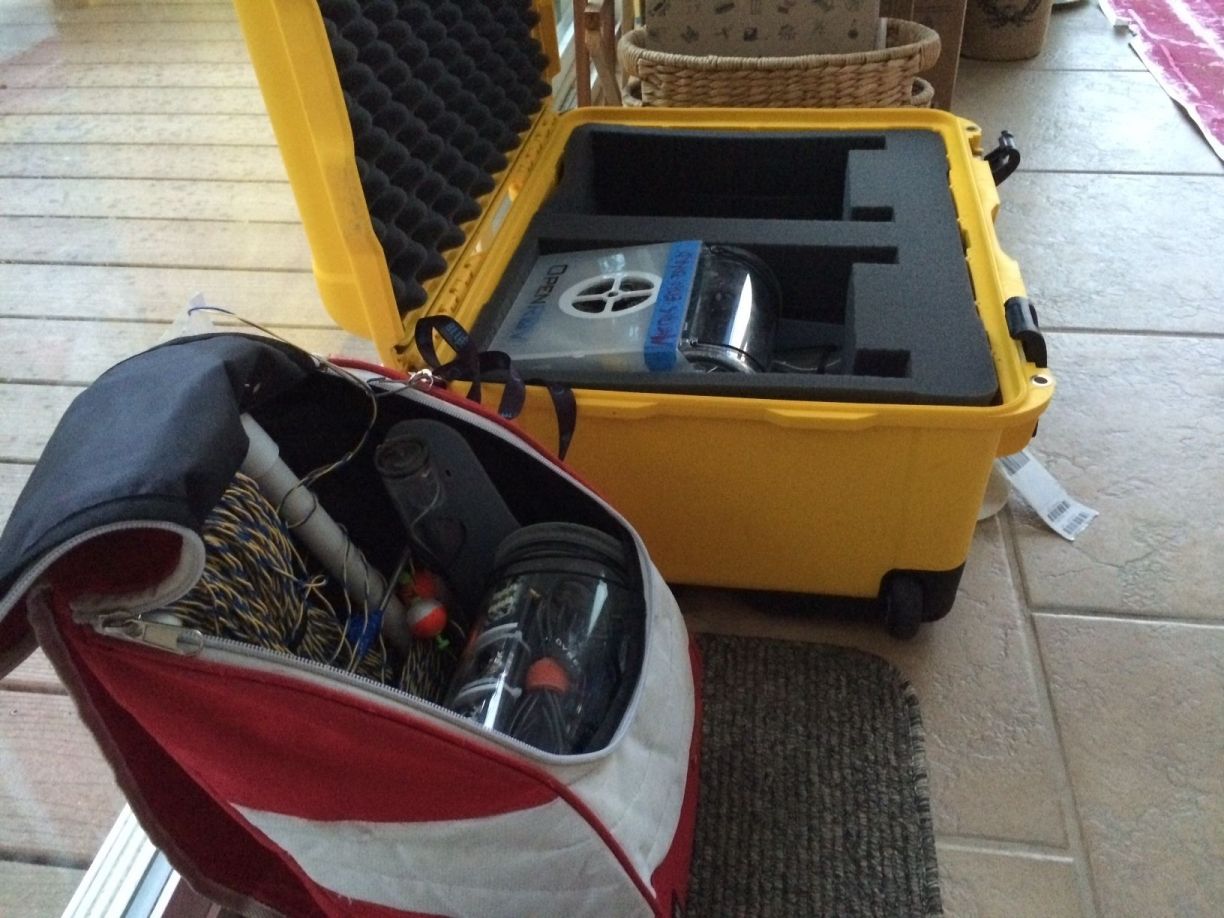 Why send an ROV instead of a human? Answer #1 Teeth
During my reconnaissance mission to the Caribbean this week, I picked out a few key places to test the ROV when it's ready in May.
Among the dive sites I've chosen are some deep coral canyons which are below diver depth.
However, depth is not the only reason to use an ROV. Potential danger could also be a deciding factor in when to deploy a bot, in this case, could an ROV be a better choice when interacting with wildlife?
Other ideas on when to choose an ROV over a human?
Limited space and expensive baggage fees make packing a surprisingly tricky part of an expedition. Everything you bring must be multi-purpose and as light as possible.
Amidst bouts of minimizing your gear, make sure you don't forget anything by standardizing your packing list. Whether for for clothing or technical equipment (aka your ROV), a checklist will help you sleep well the night before you leave.
Packing doesn't have to be tedious, what do you do to make packing entertaining? Anyone want to start a stop-motion-packing-video-club? We can even build a fort and hold club meetings.
Bill Belleville wrote a book about the American Submersible Expedition to my dive site.
This will be a great place to start researching background on these deep reefs. I intend to read it during this April expedition, but is by no means an all encompassing history of research in the area. Mostly i'm excited to get down there and explore.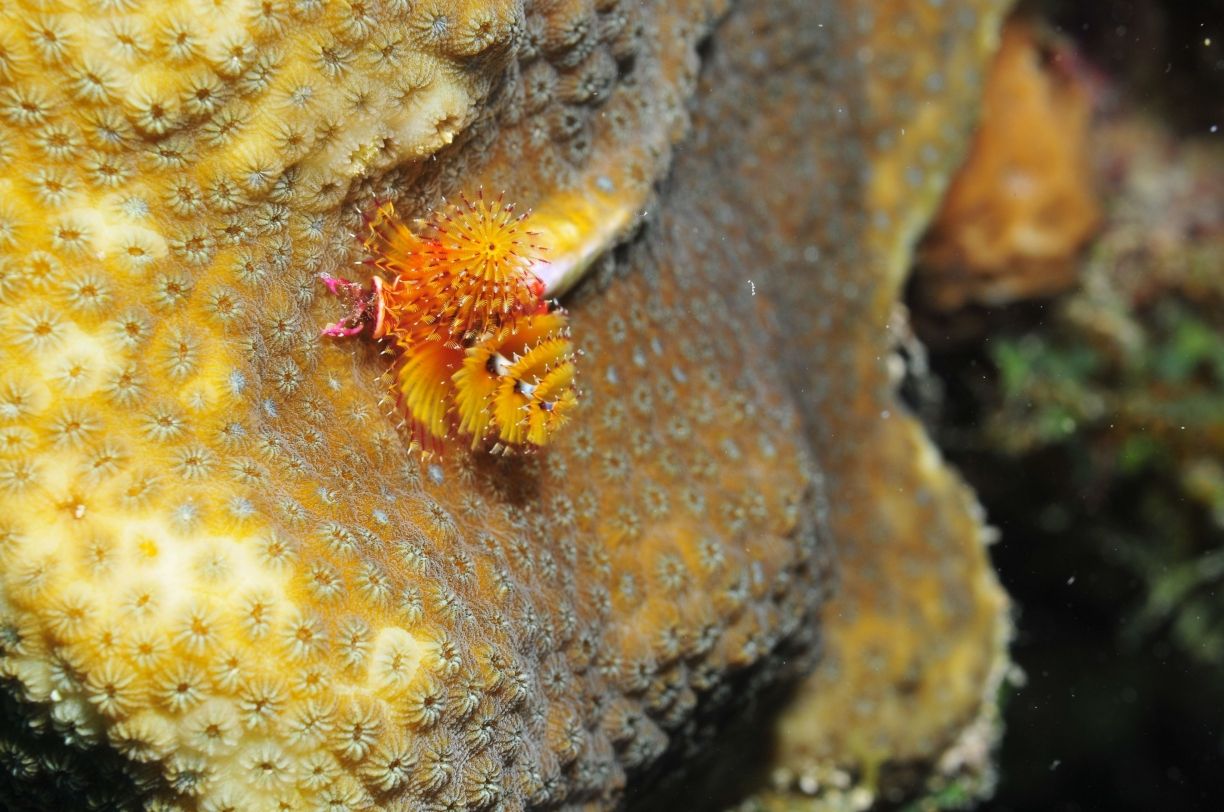 I'm going to an 850 square mile marine reserve in the Caribbean. It was a favorite spear fishing ground of some surprisingly amphibious government leaders.
The shallow reef is full of way more cool creatures than I can identify. So I'll be posting photos and video and together we can compile a database. In May I plan to take an OpenROV with me and examine the deeper coral structures which are unreachable by scuba.