Lake Chabot-East Oakland
November 23 2014
Deploy OpenROV into Lake Chabot to see what is there. Rumors of an old chinese labor camp and a giant tunnel somewhere. This is a spur of the moment expedition. Stay tuned to see what we will find. Fish? Or something more!?
Accept contributions for your expediton by providing us a few details. We will create an account on your behalf at WePay. If you haven't already registered with WePay, they will send you an email to complete your registration.
Follow
We walked down the trail to a perfect landing with picnic tables, and an area that gave us several choices from where to deploy. Catherine is a Molecular Biology student at Berkeley and has never piloted an ROV; she was excited to get to drive!
Cat drove the ROV like a boat about 20 meters out and dove to the bottom, came back up, and then dove to the bottom again. Once she got the hang of it she began surveying the lake bottom. The new model can punch into the rocks, bounce around and keep on trucking! We posted a video excerpt from the bottom survey. We thought if we kept doing this we might find some artifacts on the bottom. Kind of like walking along the beach and looking thru the sand.
The one weird thing about this lake, although the signs say we should be able to see some fish, so far we have seen very little evidence of any.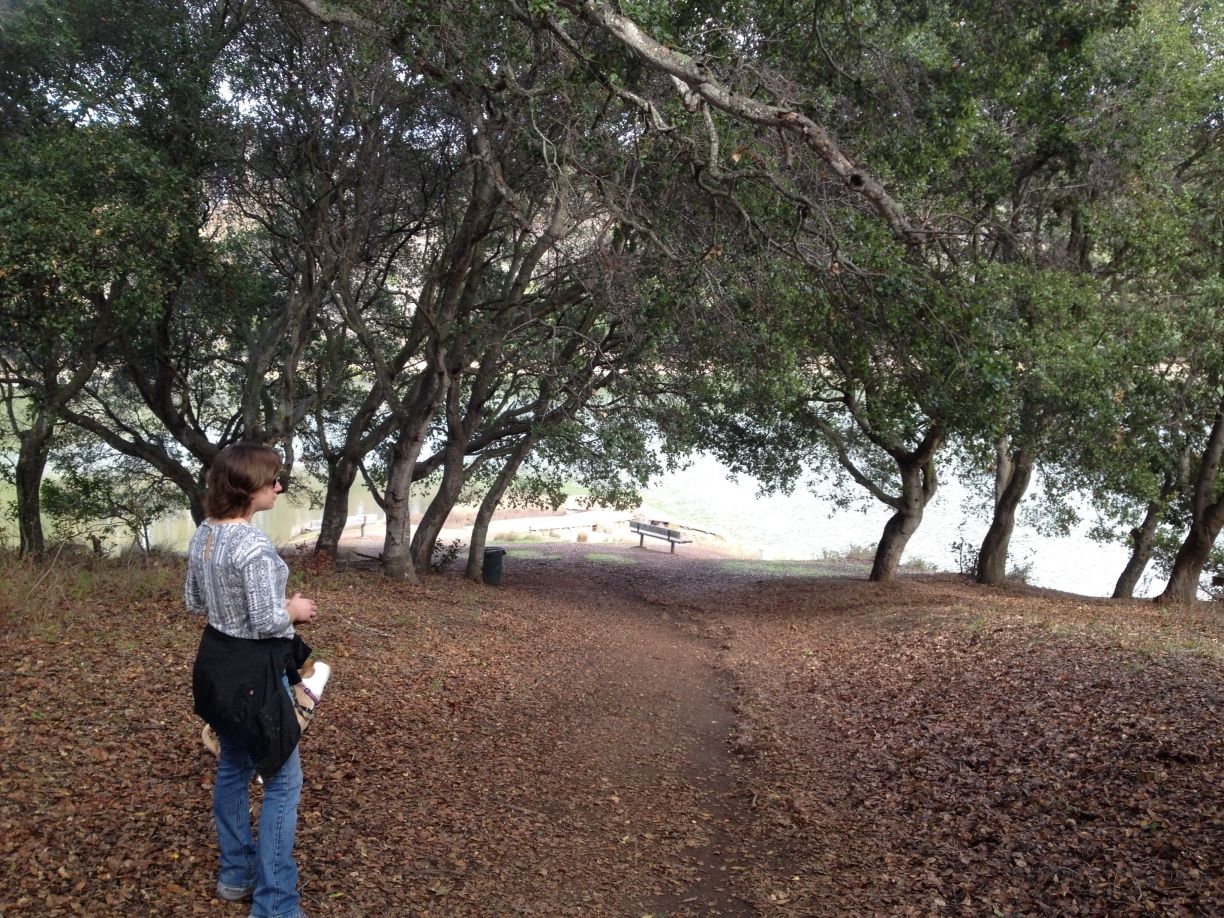 Never realized how close this lake was to home base. We took the scenic route through Redwood Parkway to get there. Chabot park is a wonderful place to visit with or without an ROV. We discovered several trails that led to the lake, and there are many interesting facts regarding the history of the lake. It was built by Chinese laborers in the 1800's. There is also a large well that leads to a tunnel where water is routed for processing. If we asked the ranger, might we deploy the ROV down the shaft?
It is Saturday night and I have an OpenROV 2.7 test unit called VINcent (Disney's The Black Hole) and I am sitting at an urban farm wondering were I can take this thing and what I can explore that is close by. When living in any urban area it is hard to find any clean clear water
One of my roommates at Ney farm named Cat mentioned Lake Chabot. I jokingly referred to it as Lake Cha-Bot with my Missouri accent. A Ro-Bot in Lake Cha-Bot? "It's pronounced Chebeaux!!" Cat said. Catherine is a lifetime California resident and is putting up with my terrible accent.
Since this lake is so close and might have adequate visibility (5ft?), we decided to embark Saturday morning to deploy the ROV and see what we can see.