Last Glimpse
Latest update May 26, 2015
Started on December 26, 2014
Join us as we take a Last Glimpse of modern Atlantis: The Maldives. A rise in sea level of just three feet will make this island nation uninhabitable. A paradise, and wondrous culture, is on the frontlines of climate change, representing the cost of inaction if we do not address this global concern. Our plan is to produce a travel documentary that not only shows what makes this area so unique, but also raises awareness around the plight of the Maldivian people as the cornerstone of a global action-oriented campaign. Rather than paint another picture of "doom and gloom," this will be a celebration – an adventure that highlights an authentic portrait of their national identity. The art, food, music, lifestyle – and in an area renowned for it's world class diving and surf! Meeting locals at every point of the process, we will take to the air, explore by sea, and journey underwater with an OpenRov to provide an immersive experience of what it's like in a place that could possibly disappear. It's not easy to get there or get around, so please join our efforts – then stay tuned for updates from the ground and our drive for solutions!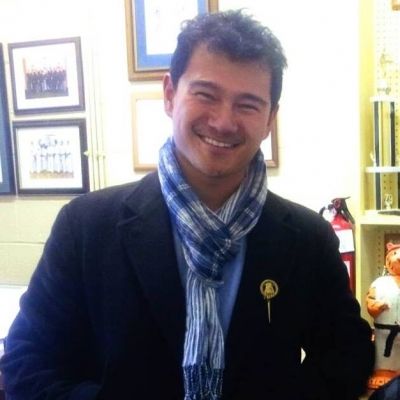 Funded by:

Follow
After 100+ hours in the editing suite, we can confidently say we have a show! Everything really came together, and the feedback has been overwhelmingly positive.
We hosted initial test screenings in SF, NY, and LA. Each had their own vibe fit for the crowd and the city. In San Francisco, our hometown, we SOLD OUT The Roxie on Cinco de Mayo! On a Warriors playoff game, no less.
The warm reception had the feel of an independent film launch, and we took that energy to Brooklyn, where a gorgeous atrium was our setting for our East Coast guests and direct family. Joined by friends that actually traveled with us to The Maldives, it was really amazing to relive some of the behind-the-scenes madness with them throughout the night.
Our final screening on the Sunset Strip was truly a classic Hollywood night. I dare anyone to have a bad time in that screening room. This was an intimate gathering, with some of our harshest critics who make entertainment for a living. Still, the notes were all constructive and provide us the self-assurance that we can deliver this content at the highest level.
Our next step is to find Last Glimpse a home. We are so happy to have shared the experience of these screenings with our initial supporters, and now plan to deliver it to the broadest audience we can.
Thanks to everyone that has helped make this possible. The adventure certainly didn't stop once we got back from the Maldives, and only seems to be picking up steam. If you can help us start any conversations with distribution networks or globally-conscious brands, now is the time!
This is what OpenROVs were made for! Things are going exceptionally well on this wild ride through the Maldives, let me catch you up:
Our first interview conducted for "Last Glimpse" was actually a last-minute addition: a talented artist and environmental activist named Funko. This gent has a great message that we hope to help amplify, and while we sat down for a chat, he mentioned that there was a major CRACK in the coral reef around Male.
It was clear to me that we needed to shift priorities for our project and find a way to explore the effected area. Together, joined by a few friends with diving experience, we documented this underwater threat that, among other factors, puts one of the most populous cities in the world increasingly at risk. And apparently this crack has yet to be caught on film!
THE PROBLEM: The current was very strong. The crack is near the harbor (coincidence?), so boat traffic was high. Visibility was no higher than 5-10 meters. And while we know the general area of where the crack was identified, we are not sure of its exact location.
OpenROV to the rescue! We sent it for a ride to find the damaged reef before we committed to a dive in this tumultuous water. Unfortunately, EXPLORERS TAKE NOTE: the battery conked out shortly after we dropped it in the water. Two weeks in the sun zapped the life out of them. Always a good idea to take a pack of spares… which we did not.
Luckily, our diving friends knew the legendary man that discovered the crack, who hopped on our boat and helped us find the right location! With that we were off, and I, a novice diver, was able to get a glimpse of this massive hole in the reef 75 feet below the surface. It was chilling how much of a graveyard this thing looked like, while on the other side there was thriving and colorful marine life. Imagine peering upon the Elephant Graveyard like Simba in The Lion King (though Ariel may boast a more appropriate Disney analogy).
Really a sight that makes you take hold of how connected the world on land is dependent on the coral below, and how our actions can dramatically impact this complex ecosystem. It is evident that these occurrences are worth monitoring in coastal communities, and certainly for an island city with high-rises built at sea level.
Can't wait to chew through all the footage and share. Stay tuned for coverage in our upcoming project, Last Glimpse!
First off, happy 2015! We wish you a beautiful, happy and healthy year ahead :)
We've located Wi-Fi again and are about 2/3rds of the way through shooting. and. it's. been. incredible. From meeting an underground artist and environmentalist in Male to joining a local captain for night fishing on the open water, to interviewing a woman who had to relocate her family after her island was pummeled by extreme weather – we've been active and running around the country to capture a Maldives missed by most.
We've suffered through endless mosquito bites and some righteous sun burn, but it's been more than worth it for the opportunity to hear amazing stories and enjoy absolutely delicious cuisine in the homes of wonderful people who welcome us with shy smiles and overwhelming generosity – and, of course, the views during island transfers haven't been bad ;)
We've also discovered mixed opinions on the topic of rising sea levels, from emphatic acknowledgement with a desire for action, to casual indifference, to denial that it's an issue at all. Sound familiar?
Long story short, we couldn't be happier with the footage we are getting in the can and are excited to deliver you the entertaining, yet powerful, documentary-style travel piece we call "Last Glimpse."
Until then, stay tuned and spread the word.
Best,
The Last Glimpse Team
Hey,
We just landed in The Maldives, and it's all because of you. Really, we cannot thank you enough for your interest and support in this passion project.
For the next three weeks, it's going to be a whirlwind of excitement on the ground, and we'll be sure to keep on posting content from the field. The "Last Glimpse" campaign strives to be more than one video, so we will do what we can to deliver an immersive experience of the process during filming and beyond.
It's a 13-hour time difference. We hope you'll wake up to some fun updates from our end – and, on our end, we hope to wake up to comments/suggestions from you.
Here are some social media handles to keep you in the loop:
Twitter: @LastGlimpseDoc
Facebook: like "Last Glimpse"
Instagram: @LastGlimpse
We spent all of Christmas Day flying the friendly skies. I hope you enjoyed your holiday season, as you've provided us the gift of this opportunity – and we're going to seize it. Look forward to sharing "Last Glimpse" with you in 2015.
Best,
The Last Glimpse Crew
Building underwater robots ain't easy. The good folks at OpenROV have made it as straight-forward as possible, but I've never embarked on a project like this before. Then again, we've never taken on a production like Last Glimpse.
It's great to have talented friends joining me on this production to tell the story of the Maldivian people. For those with a taste for travel and adventure, it's really a magnificent place, and I can't wait to document the experience in two weeks.
The good people at OpenROV and GoPro have supported us with the tools to share this inspiring and jeopardized area with you. We want to do as much as possible to provide an immersive and authentic experience, so please let us know what you'd like to see. My gratitude and admiration for your interest and support!
HELLO!
We are producing a travel documentary that introduces a wide audience to the urgency of climate change in an entertaining manner that captures the essence of what's at stake.
Our mission is to not only show what makes this area so unique, but also raise awareness around the plight of the Maldivian people, and start a broader conversation about how together – as a global community – we can take action on the generational issue of our time.
SO, let's meet the team:
Josh Burstein has traveled extensively to tell the narrative of those impacted by climate change, with past work featured on national television and online outlets such as Upworthy and The New York Times. In what could be considered "creative crisis management," Josh also brings the movement-building experience of President Obama's digital campaign efforts and the social media savvy of helping manage Charlie Sheen.
James Mastracco is an award-winning editor and producer with surprisingly few hobbies. His career in television started 14 years ago in the editorial department on HBO's The Wire. His credits include feature films and TV shows from Dimension Films, 20th Century Fox, ABC and NBC. James thinks documenting the climate change crisis and illuminating the greatest challenge mankind faces sounds like a mildly worthwhile endeavor.
Ben Youngerman is an independent filmmaker with 10 years of experience telling stories and connecting to people around the world. Ben is passionate about putting his talents towards cause-based initiatives and is excited to make a positive impact on the front lines of climate change. Ben is the owner of Panhandle Productions based in San Francisco.
Ken Fisher is the founder and creative director of Truth Be Told Creative an organization with a mission to make the world a better place through social impact and nonprofit storytelling. Ken has traveled the globe as a cinematic ethnographer creating award winning documentary films that have been featured on PBS, Upworthy and in festivals around the world. He's also the co-founder of StoryCode SF where he focuses his creative energy on interactive storytelling and engineering cause based movements.
Maya Katherine is a story teller, writer and explorer of life. Her unique experiences have been shared with NPR, The Huffington Post. Forbes, ThePassion.co, Elephant Journal and The United Nations Association. She is the Director/Producer of her first documentary HasaFilm which was shot in Bangladesh. Maya is a strong advocate and convener for social change, with specialties in PR, marketing and communications.
Sundeep Ahuja is a technology entrepreneur, advisor & investor who began his social impact career helping launch Kiva.org. Since then he's been involved with over a dozen other mission driven companies including Indiegogo, Change.org, and Counsyl. In 2010, Sundeep founded blissmo to introduce shoppers to organic, less toxic, eco-friendly products. Earlier this year, he published a fast-paced fiction novel called HALINE about a "post climate change" future that's currently rated 4.7 stars on Amazon.
Support our efforts to journey to the Maldives and get a Last Glimpse of modern Atlantis.
Contribute to this expedition
Thank You for Your Contribution!
Fundraising Details:
Submit/Modify
You have a goal to raise by for:
Is any part or component of your project funded by the National Geographic Society or a National Geographic Society Grant?
You've responded:
Is anyone on your expedition/project team affiliated, either currently or in the past, with the National Geographic Society?
You've responded:
Did you apply for a grant/funding from the National Geographic Society for this project?
You've responded:
Note:
Fundraising is almost live!
Thank you for applying to collect contributions! We will review your request and follow up with next steps via email.
Feel free to email us if you have any questions.
openexplorer@natgeo.com