Mantis Flight at Albany High
December 9 2014
I'm flying Mantis in the AHS pool for anyone that wants to come see as a (belated) part of CS Ed Week!
Accept contributions for your expediton by providing us a few details. We will create an account on your behalf at WePay. If you haven't already registered with WePay, they will send you an email to complete your registration.
Follow
The flight is definitely postponed due to a lack of response from the pool people. Grr.Oh well. C'est la vie.
Here we go! I have Mantis in the pelican case at school, the logistics of her and stairs are hilarious, and she's all ready to go for a 9:45 flight!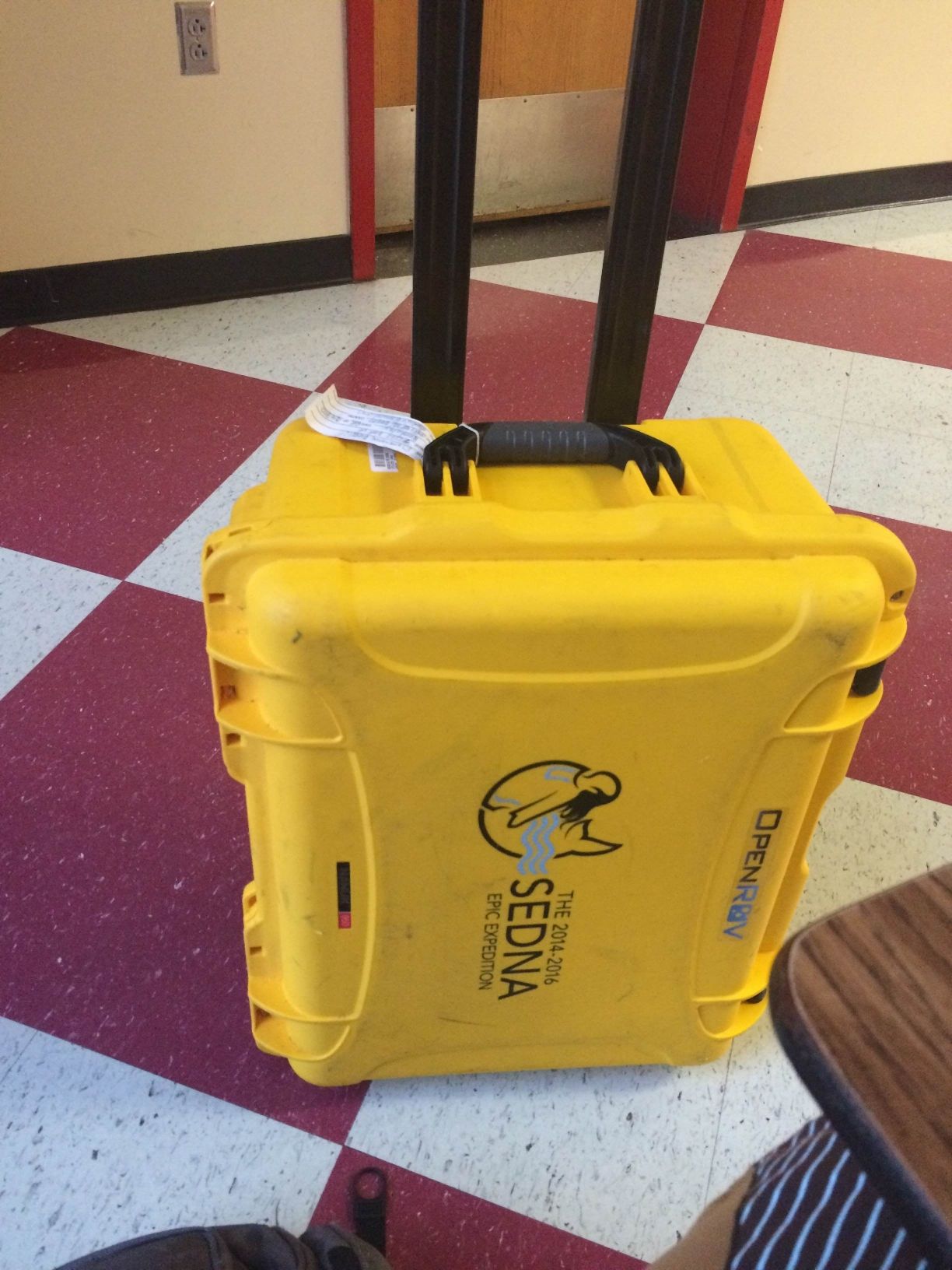 Change of plans!!
Life and logistics got confused and crazy, so the flight is moved to Wednesday, Dec 17.
Mantis is up and running, totally ready to go for Thursday! I'm having some technical difficulties getting the pictures from my phone to my laptop, but I'll keep trying, and get them up ASAP!
Hello people! Mantis's batteries are charging right now, and then we'll do some function tests in my bathtub! There will be video, and what's a youtube video without a cat?
The actual expedition is still on for Thursday, as far as I know! Stay tuned for updates!
I helped build Mantis at GURC, and I wanted to show her off and spread the word about OpenROV. I talked to my Computer Science teacher at Albany High School, and we got permission to use the pool. It's fairly straightforward- I'm just gonna fly her and talk about my experience at GURC.