Monterey Kelp Forest
September 28 2014
Kelp forests are few and far between. Monterey, CA is home to otters, sea lions, seals, and other extremely cool keystone species that inhabit the towering kelp forest. Let's go check it out.
You are set up to receive WePay payments.
Here are the details to your account:
Name: Erika Bergman
E-Mail: Erikabergman@gmail.com
Account ID: 674188873
Line em up and Knock em down.
Over the weekend, Monterey hosted a meeting of the minds called e.g. A conference of thinkers and doers. At the end of the #aquanauts session, I did what all OpenROVers do, I took exploration into my own hands. I invited the entire audience to come down to the wharf and explore!
Heidi shows off the ROV 'Jules Verne' as we pilot the ROV 'Puck' into Monterey's Famous Kelp.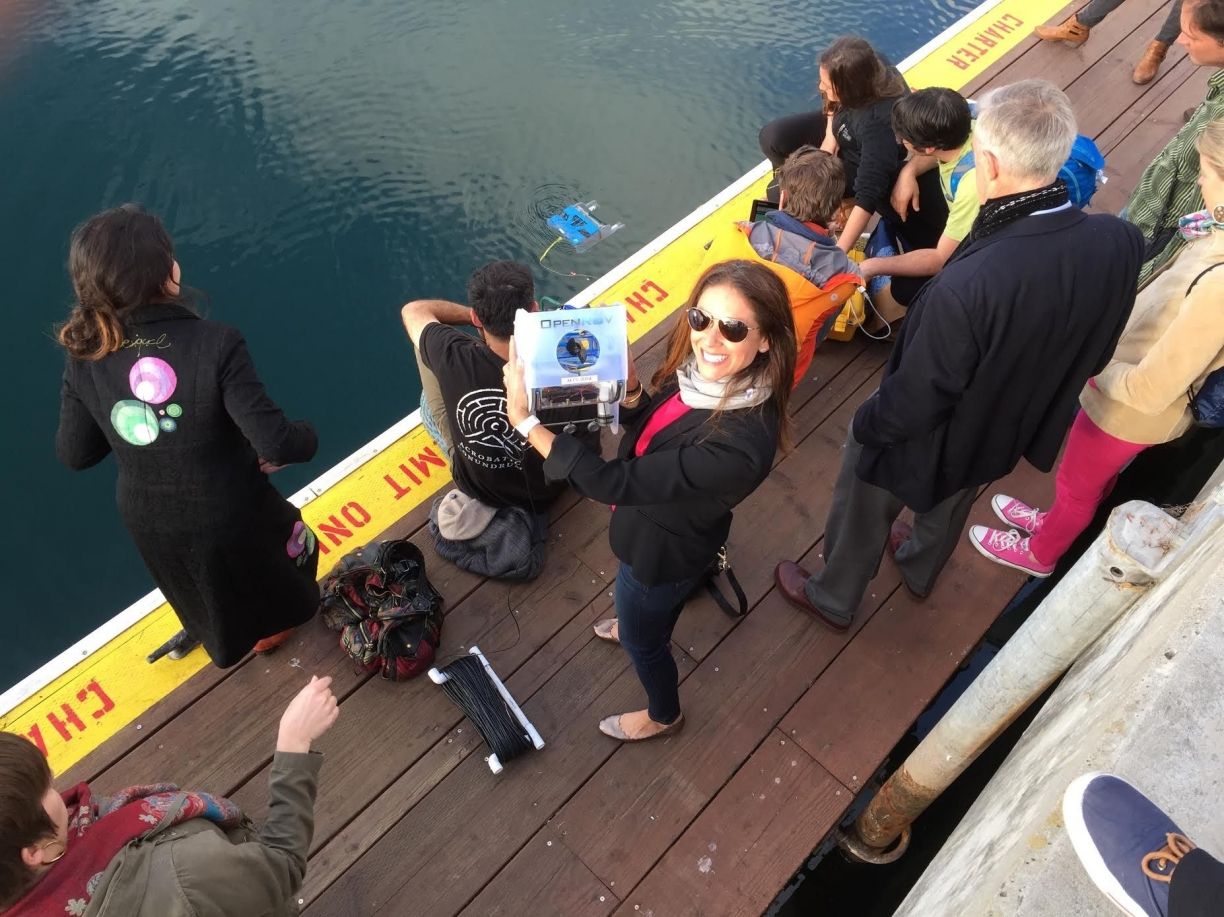 On a return trip to film the kelp forest in Monterey, we encountered an unfortunate problem which crops up in years with poor Sardine Fisheries.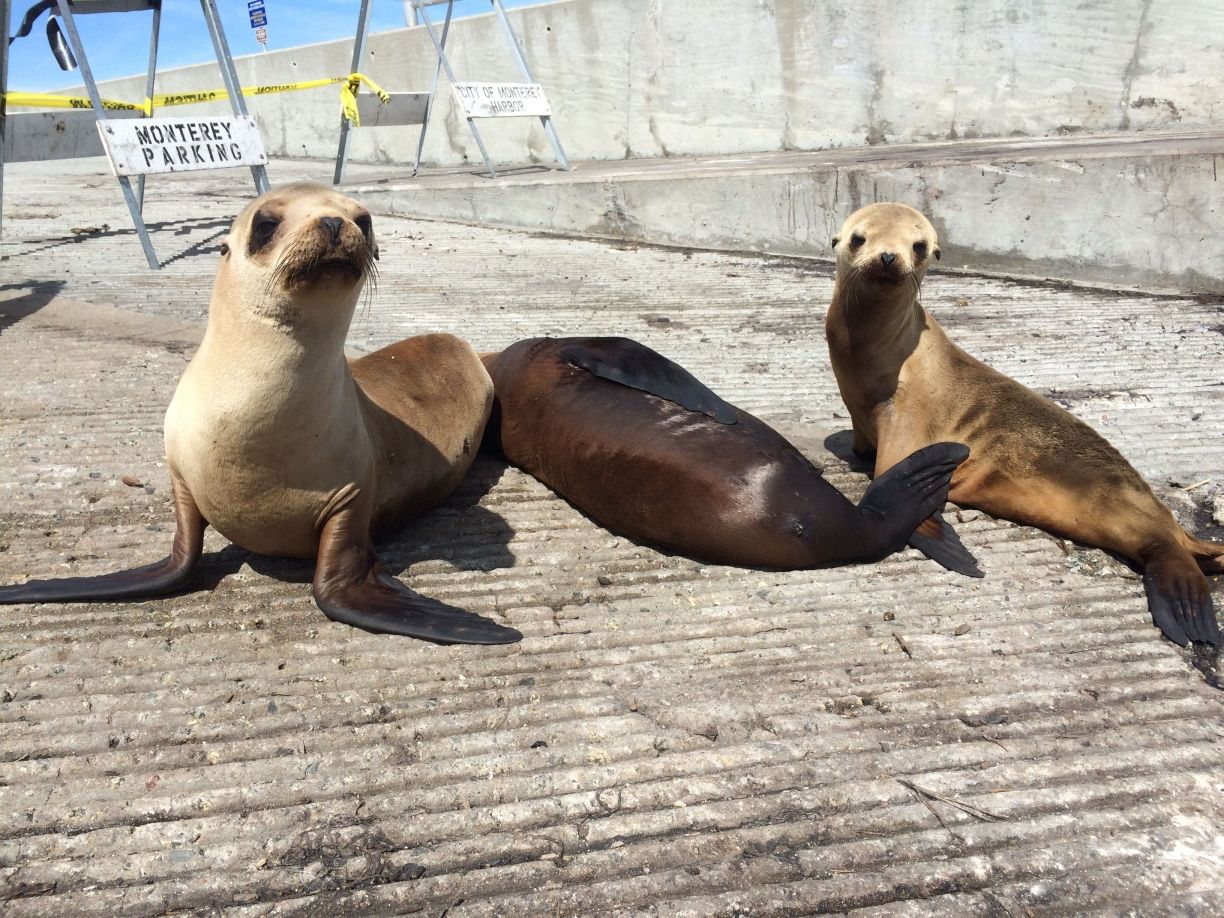 Wonderful Adventure at the Monterey Kelp Forest and Abalone Farm. Video below is a great summary. Erika (Echo) Bergman is leading the way in saltwater exploration and testing. These motors still run great after numerous dives because of her rigorous saltwater post-dive regiment. Cleaning the ROV diligently with fresh water will keep your unit running for a long time!
The animals and wildlife on these dives were numerous, and we ended the day with a delicious feast of legally obtained abalone!
Breakwater Cove Marina
Air Temp: 69 F
Water Temp: 55.4 F
We deployed the ROV right of the end of the dock inside the breakwater. Visibility was around 6-8 feet but there were some issues with condensation inside the dome that made it difficult to see. There was a patch of kelp about 30 feet away, between us and the shore, which we aimed for.
There is a significant surge which moves inside the breakwater and made piloting a little exciting. The ROV would be making good forward progress and then rapidly come back and swing underneath the dock.
Harbor seals crossed our path and sea otters were floating around when we finally made it out to the kelp.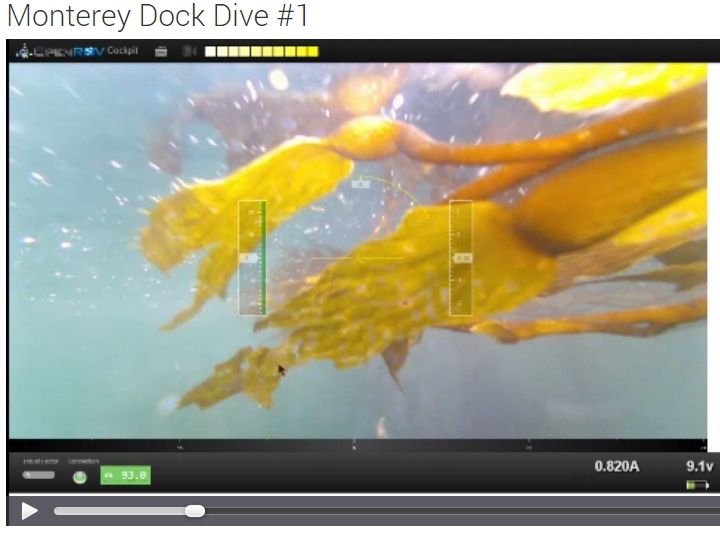 We're off bright and early this morning to go dive the kelp forest of Monterey and then head over to the Abalone farm to dive under the pier.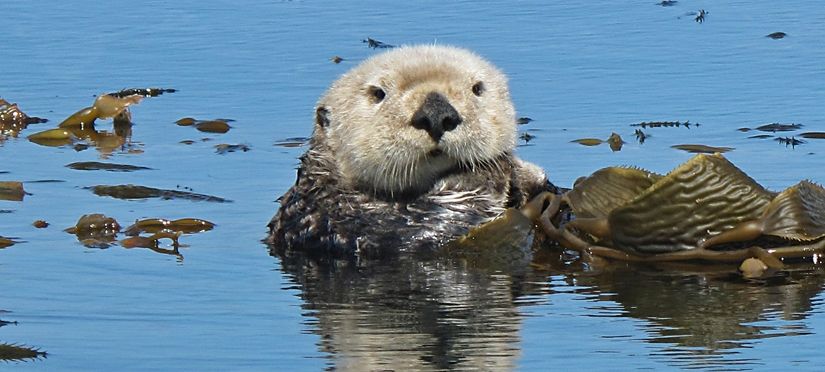 We have 3 ROVs: Phantom The Sharkbot, ROV#1081 Thunder Down Under, and a new ROV.
The team consists of Marius, Squishnak,
Patty boy, Echo, and Dominator. If you are in Monterey, you are welcome to filter in!
We're diving the kelp forest, and then off the dock at the Abalone Farm!