Nazi bunkers in Poland
April 1 2015
During WWII Germany had a whole lot of bunkers all over Europe. Poland had some of the most interesting bunkers, especially down south close to Wroclaw. Some of those bunkers were flooded at the end of the war. Now is the time to send that little ROV down and find all that missing gold :)
You are set up to receive WePay payments.
Here are the details to your account:
Name: Jakob Kosmider
E-Mail: jakob@kosmider.dk
Account ID: 33543943
I am back from Poland, and what was supposed to have been a 3 week trip turned out to be a 6 week long trip. One thing led to another, and this whole expedition is getting larger and larger. This time we did some filming, and more research. In the end we did more interviews, and we sure ran into some very interesting people.
One problem is all of a sudden that these bunkers are way bigger than we thought, and now we need even more permits. But we are taking it easy right now, waiting for the spring before we can go exploring for real.
But I can tell all of you this: Some of those stories I hear down there are amazing!
So what now?
I need to put this amazing little OpenROV together.
Keep get all the permits ready for spring.
Get some more film equipment.
Get an other action cam.
Find some helpers in Poland.
The picture? Just two ordinary guys with some amazing stories :)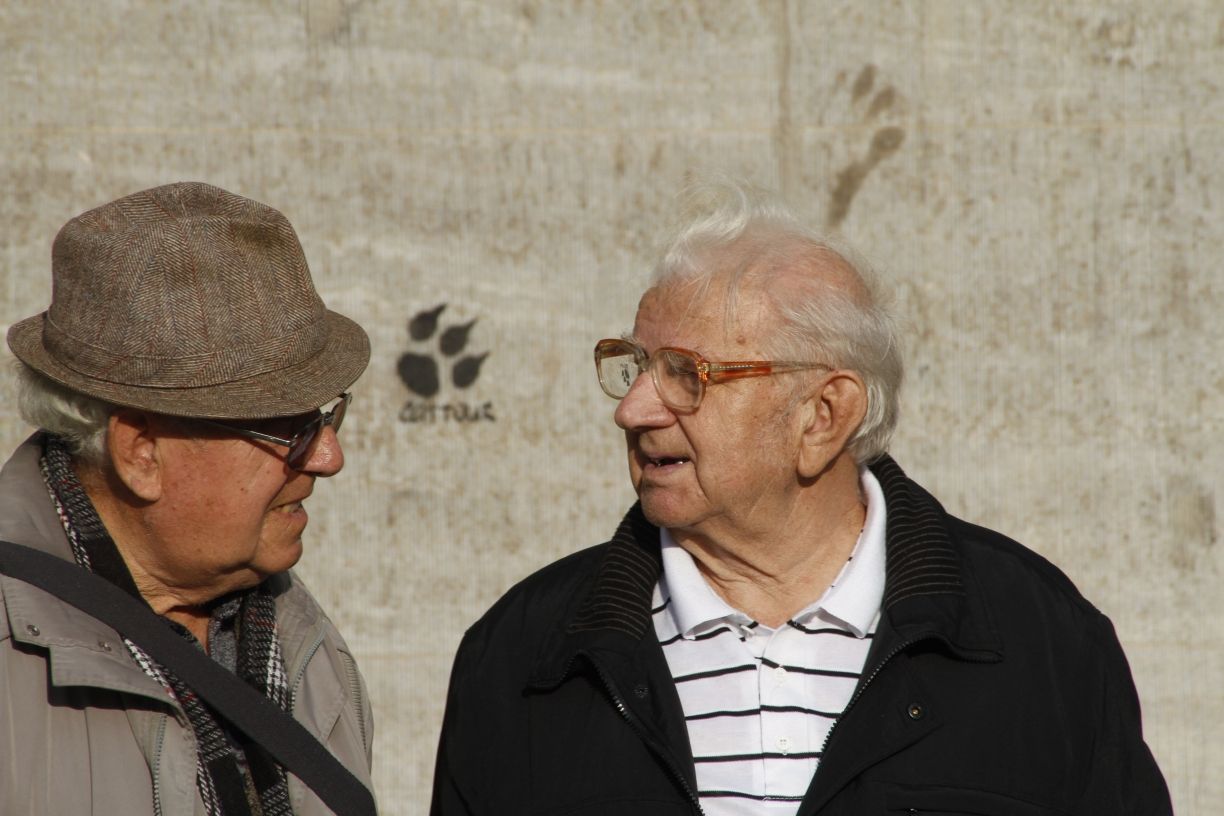 First of all I want to say that I am very happy to have won this amazing ROV, and I can not wait to put it to good use! This expedition is only a start. Next will be a bit of work around some wrecks around Gdansk/Gdynia in Poland. And we will test the the ROV at "Den Blå Planet" in Denmark. It is a huge aquarium, and should be good fun for the kids from the local schools.
Let me also congratulate the other winners here, and I sincerely hope that all of you put it to good use, and please do not take your victory for granted. Use it well, and respect what you have to work with.
Thank you to all our supporters, and thank you for all the comments we got the last couple of months. And to all of you who didn't win, please do not give up, keep going with those amazing expeditions you were planning! I for one will make sure to follow you.
Also please take a moment to reflect on these expeditions, and the spirit they carry. Sure let us all gaze into space, and wonder about the stars. But let us never forget about the unexplored sea around us. Of course we can't take this little thing very far down, but still it gives us access to a world that we normally never get to see!
How often do we take the time to look at the ocean and wonder what is down there?
To all of you, keep going, and look for sponsors. Contact your local paper, and let them know what you are planning. You will be amazed to see how easy it is to get sponsors, if only you can get a little exposure. Do not be egoistic, share this site with any paper, or journalist you encounter. My little NAZI bunker expedition is bringing daily emails with it, with questions and help (not only financial). And I ALWAYS make sure to mention the OpenExplorer site! What is so special about my expedition? Not that much. But it is a little different, and the subject is a little scary. Or at least it is to me :) NAZI Gold? Who knows what they stored in those bunkers? But on the other hand we have to remember that a lot of of people died back then. So no matter what you do, please show respect to the sites you are about to "invade". Of course I have a little hope that we find gold down there, but most important is to actually go and explore those bunkers!
I will do my best from my end to promote OpenExplorer, and that will (hopefully) benefit all of us in the end of the day. Take advantage of this amazing site, and the amazing people here. Let us help each other, and take advantage of each others knowledge. Let us all do what we can to promote this site, and make it the best forum out there for modern explorers!
Thank you to all of you, and thank you to David for making all of this possible.
All requests private or press please send to: kon@tt-media.org
Please respect my privacy :)
Finally most of the permits came through, we have one guy trying to add all of the info up in files, and we now know that we have to be careful with all the bats in the bunker systems. Not only for our sake, but that have a right to be there as well :)
But most important we got the permits to enter, and work there (had to sign a bunch of waivers). For our followers in Poland: Check out my interview with Polish TV Monday morning (TVP 1) the 22nd Sept.
Some more people are giving us more info, and even more supporters!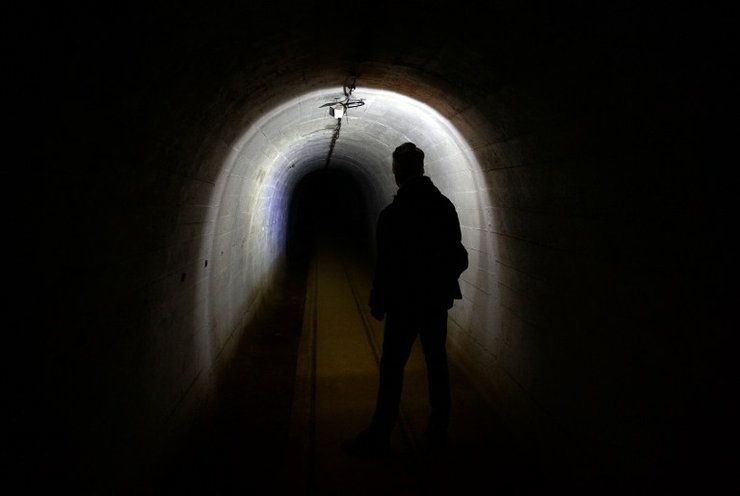 Back from Poland, and I have to send my thanks to David! The idea with recording the interviews was great!
Looking back this whole thing leaves more question than answers.
But here is some facts that I got. During the last days (or rather weeks) of the war, the Germans were very busy. Not getting out of there, but getting stuff into the bunkers. Covered trucks with heavy escort would arrive, and leave empty. What surprised me the most was the fact that all of this was an SS operation.
But an other thing is the testing that was performed there. Strange sounds, noises, and lights at night. One theory was UFO testing... NAZI UFOs? Yeah as I said, take things with a grain of salt :)
I would think that perhaps rocket engine testing would be more plausible.
I was amazing to hear all the stories, and again I can only thank David for the advise to record all of it!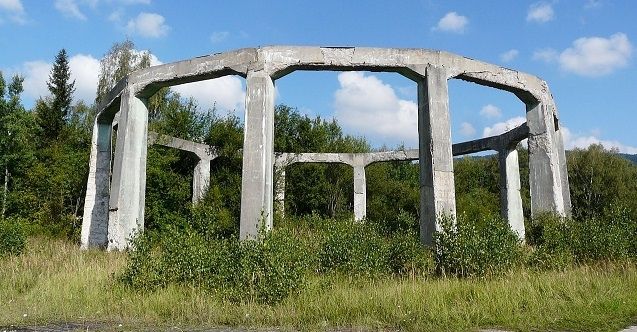 Will be in Poland the next couple of days doing interviews with some of the guys who actually remember the bunkers being built, and one who actually worked there. Also some meetings with children of some of the guys who worked there, but sadly have passed away. Can't wait to collect more info!
Had a great meeting with TT-Media in Copenhagen today. They will follow the expedition and do articles for magazines in the US, The UK, Denmark, Sweden, Germany, and Poland. We are looking forward to posting the articles here in the future! Next step is an interview with Polish TV (TVP 1) for the morning news!

Thank you so much to a new sponsor. The Editing Spot from Los Angeles. They are not only supplying cameras, they will also edit a small documentary about this whole project. How cool is that???
Once again thank you to our sponsors!
As part of the whole expedition we managed to get a little sponsor to supply us with a Cheerson CX-20 quad copter. This is the model with the autopilot board, enabling it to fly pre-programmed routes. No this thing will not fly inside the bunkers, but will be used for flyovers. This way we will have a even better idea of what we are looking at.
And now a word from our sponsor: The Cheerson CX-20 flies like no other drone out there... Just joking :) But this is an amazing little drone, but since it is quite windy here, I do not dare to fly it yet!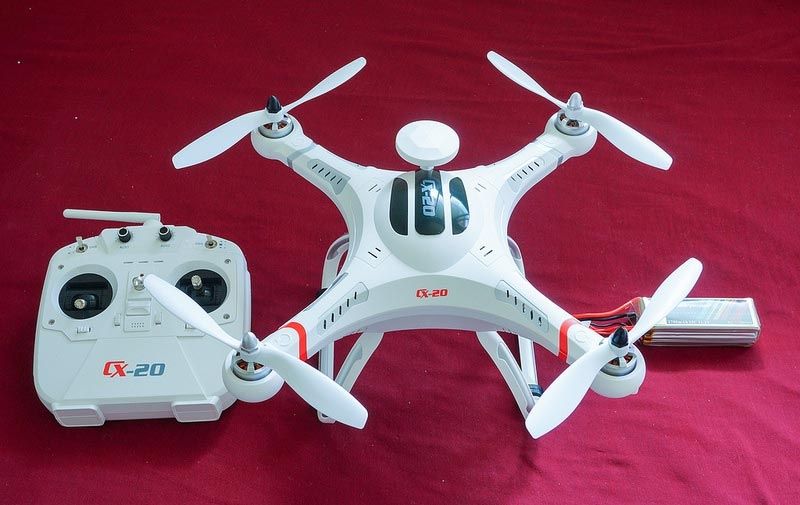 Articles like this have been the source for a lot of speculations... But you have to take it all with a grain of salt, and look further into it. And some (not all but some) leads take me back to the bunkers in Poland.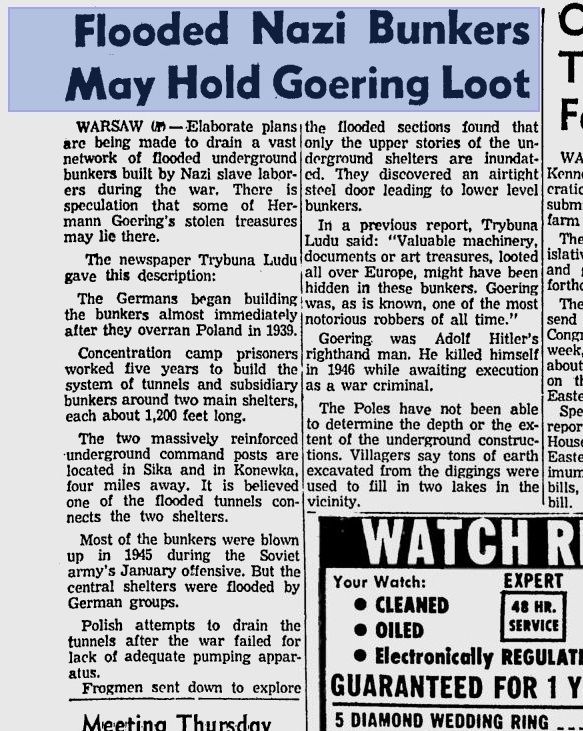 By doing a lot of research in Poland, I found more questions than answers. First of all the Germans made massive bunker systems here, and I have NOT been able to find any answers to what they were supposed to have been used for. Of course there are stories that it should have been a bunker for Hitler and his staff. An other theory is Nuclear weapon development. Some say new V3 (???) rockets. And yet what we know is that the German kicked everybody out the last days of the war, and came in with truck loads of boxes. What was in those boxes? And where is it all now? I have also found some quite interesting stories that might link to the stories about the different submarines that were supposed to have shipped gold to south America. What might have happened is that it was split in parts, some om the subs, and some in the bunkers...