Practical semester in Mexico
Latest update December 20, 2014
Started on February 28, 2015
I am planning on assisting cave divers in Quintana Roo, Mexico, to retrieve items from the Cenotes of Yucatán of geological, anthropological and biological interest. As I have to do a practical semester for my studies in Germany I thought I might help them out by building an OpenROV and using it there. The main goal is to shorten the time divers need to spot items which they then later retrieve. The Mission should start sometime around october of 2014.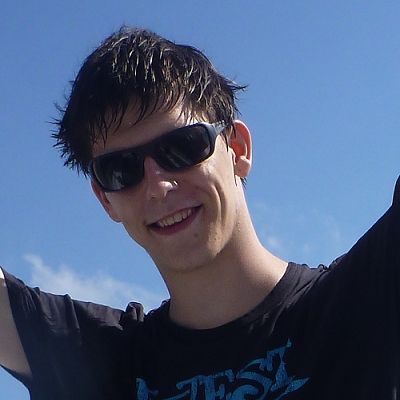 Follow
Quick update incoming.
My last two month were collossial failures. On day 2 of my expedition a ball bearing in one of the back motors broke and i had to wait almost 2 month for pieces to arrive here in mexico. I now received most pieces necessary to continue my journey. I will try my best getting back into my project and let you guys know what happens.
Stay tuned and sorry for the lengthy pause.
Just a quick update for all of you out there:
Today i was busy as a bee writing my first Community Hack tutorial. It is about a WiFi enabled Tether Management System that I build myself so that actually no cable is required at all from the Laptop anymore.
Check it out here and tell me what you think in the comment box.
Another quick update:
Yesterday the ROV took its first dive in my bathtub and did survive quite well. It did not have its propellers mounted because of a little hack we are doing to them. More about this later this day. Included below is the video of the quite boring first dive :)
Stay tuned. If you have any questions or comments, leave them down below in that shiny comment section.
Very quick post.
I am trying to get myself a Chromebook for my upcoming practical semester as they have huge battery life. I did a little test today on how to connect wireless ps3 controllers to it via bluetooth. All i can say is that it worked and i am thrilled to see if it will work with the openrov.
Stay tuned for updates and if you have any questions or comments - dont hestitate to leave them down in the shiny box of comments.
Today I started building the OpenROV #1339.
First picture is a bit fuzzy but here you go.
Next days I will be building and probably testing the ROV.
Furthermore I would like to translate the build-instructions into german to increase the reach of this project.
Drop a comment down below if you have any questions or recommendations.
Updates will roll in next days as I progess in building.
Very quick update:
2 down - 2 to go.
On friday I will be attending my last exam for this year.
Next Monday I will unpack the OpenROV box and start building.
More updates to come.
Stay tuned!
Another short update:
I received my OpenROV kit and will start building it in about 2-3 weeks.
I still have to write some very important exams beforehand, but am really thrilled to start building it.
I will, of course, get this threat going as soon as i start bulding.
If you have any questions feel free to comment!
Short update incoming!
A couple of month ago I applied for a scholarship for my "practical semester" and what should I say: I was awarded it!
This will help me paying my rent over there and keep me up and running.
Also a professor of mine is willing to take over the cost for the OpenROV (thanks, Mr. Valenzuela!).
More updates to follow.
If you have any questions comment down below!
This is my checklist for planning my practical semester:
Book a flight to Cancun -
Applying for a scholarship - CHECK
Getting funds for the OpenROV - CHECK
Finding an appartment in the area of Playa del Carmen -
buy a simcard for Mexico's 3G internet (prepaid)
More to be added soon
If anyone of you has some important info for me just tell me in the comment section below!
Almost three years ago, in september of 2011, I, for the first time of my life, went to Mexico for about a month to go on vacations. We (my Girlfriend and I) stayed in Playa del Carmen (near to Cancun) right before I started my studies at the Bonn-Rhein-Sieg university of applied sciences in Sankt Augustin, Germany. I immediately fell in love with that beautiful county and dreamt about one day coming back there.
Time went by and I didn't had the time to actually get back when all of a sudden last year I had the chance to fly once again to Mexico to accompany a group of geologists, paleontologists and archaeologist who work in the Cenotes of the Yucatán peninsula.
During that time I also got to know OpenROV by chance. I just stumbled across it during my hours long sessions on Youtube.
While still being in Mexico I decided to ask the divers who asssist the group of scientist if they need any help in the future with a little diving robot. So I went on and showed them all of the demo material that was available at that time of the OpenROV and they were more than impressed with what they saw.
My time in Mexico unfortunately came to an end some 2 weeks later but I stayed in contact with some of the divers and scientist.
As a part of my studies in electrical engineering we have to do a so called "practical semester" which is an internship for 5 month at a company of our liking (with preference abroad), which I am planning on doing in Mexico. For more info on my planning phase read the upcoming updates.
Contribute to this expedition
Thank You for Your Contribution!
Fundraising Details:
Submit/Modify
You have a goal to raise by for:
Is any part or component of your project funded by the National Geographic Society or a National Geographic Society Grant?
You've responded:
Is anyone on your expedition/project team affiliated, either currently or in the past, with the National Geographic Society?
You've responded:
Did you apply for a grant/funding from the National Geographic Society for this project?
You've responded:
Note:
Fundraising is almost live!
Thank you for applying to collect contributions! We will review your request and follow up with next steps via email.
Feel free to email us if you have any questions.
openexplorer@natgeo.com