Radiation Run Off
June 26 2015
Throughout my High school career, I have been fascinated with the ocean and the knowledge that it holds. After the devastating nuclear meltdown of Fukushima, it has been rumored that nuclear radiation from the plant itself has been and will be hitting the west coast of the United States and Canada, yet there is very little actual evidence of these occurrences. Our School, Huntington Beach High School, became the first High School to aid larger institutions and marine biologists discover pure facts about the radiation run off, in relation to the Western United States, all with the Help of our Open ROV. But, as I leave High School and move towards college, I would like to continue my research and collect more data, than just in southern California.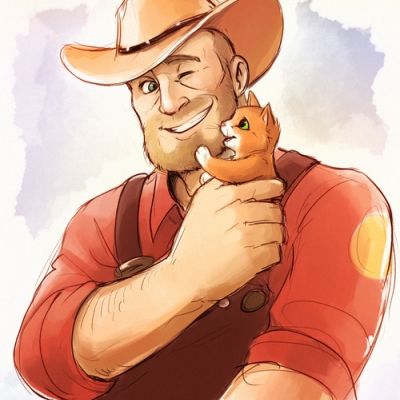 Accept contributions for your expediton by providing us a few details. We will create an account on your behalf at WePay. If you haven't already registered with WePay, they will send you an email to complete your registration.
Funded by:

Follow
It has been a while since I have had a chance to work on my OpenROV or test it, but I was able to complete the build process and test it over my Christmas break. I included some pictures of the final ROV with out the sensors. Again thank you OpenROV and The Moore Foundation for making this happen. I am currently working on prepping the ROV and it's code to transfer our sensors reading to the surface and hopefully into the ROV's dashboard. The sensors will first be tested on Huntington Beach High School's ROV in March. Ill keep you all posted on how the code writing is going, bur for now the ROV is built.
Extra Features I added:
Winding spool
trendnet wireless battery powered router (to make the spool possible)
PH sensor for when we are in fresh water (coming soon)
Temp. sensor (coming soon)
Geiger counter (coming soon)
I am very honored to have my exploration chosen by the OpenROV crew and by the Moore Foundation. I received my kit today (ROV 1491!!!) and I cant wait to keep you all updated with my project as I build the ROV. I also cant wait to start coding in the Geiger counter, PH sensor, and Temp sensor. A huge thanks to the OpenROV crew and their continued support and inspiration, along with the Moore Foundation for their generous donation.
Our Huntington Beach High School AP Environmental Science team goes on annual dive trips to certify students and let them find the answer to a question that they may have regarding the Earth. My high school team partner and I spoke to the man in charge of the trip, and we officially have the green light to bring our school's existing OpenROV with us on our 4 day dive trip! This trip will give us some good data and maybe some controls.
The Atlas Scientific sensors came in(temp and PH)! Now to get them all working together on one Arduino board. Unfortunately I'm still waiting on the Geiger counter and all of its extra pieces, but they should be here in the middle of next week.
I also finally got in contact with these amazing engineers, in new York, that work at Atlas Scientific. First company that I actually got to speak to the CEO, who is also the head technical engineer!(well besides OpenROV of course!) Atlas Scientific's PH and temperature sensors will become a vital part of my operation in testing our coastal waters.
atlas-scientific.com
I have found the DIY Arduino Geiger Counter, to add to the sensor array, that will eventually be attached to the ROV. Now just to get the actual Soviet Russian era SBM-20 sold from Ukraine, and hopefully this kit will come in one piece from Israel!
http://bit.ly/1qEeDTMSecurityFire_Protection&hash=item338234b30a
The point of the project is to test and add data points to the Oceanspaces project(oceanspaces.org/monitoring/map), that is put on by institutions and free roam marine biologists, to collect data about our west coast oceans. It is also to expand the field of data that has been collected by my team at Huntington Beach High School, allowing me to have my own personal ROV, that can travel with me at all times. My project will entail an addition of multiple sensors, that will be wired into the rov and the tether to bring their data to the surface. The specific sensors will all be connected to a single Arduino, and will be powered separately from the Open ROV itself. The sensor list includes, a Geiger counter, a temperature sensor, a PH sensor, and hopefully many more! I will be conducting these tests in as many places as possible, as I transition to Northern California for college.
(note: the project location for the moment is Huntington Beach High School's pool, because it is closely monitored by the school and has allowed us to fine tune the High School's rov.)