Exciting Ocean ROV-testing + Seastar exploration
July 17 2014
I plan to test my ROV in the ocean for the first time and go south, Monterey perhaps? I will also see if I can find some starfish along the way. I'm excited to see what this journey entails!
Accept contributions for your expediton by providing us a few details. We will create an account on your behalf at WePay. If you haven't already registered with WePay, they will send you an email to complete your registration.
Follow
The expedition had some disturbing issues; recording program, dead batteries and reflection on the computer screen. But all those issues, are easy to avoid and are caused by poor planning.
Lesson learned:
I now have the recordning program downloaded AND will remember to SAVE the recording before closing my lap top.

I will bring the battery chargers to the point where I'm exploring, not leave them in the car parked far far away.

To avoid reflection... There are many possible solutions. I know people are working on the Oculus Rift glasses for the ROV. But for now, maybe I'll bring an umbrella?
What I also learned on this journey is that people are curious, and if you ask they do want to help!
All in all, the expedition was great!
It wont be long till my ROV and I are back in the ocean:)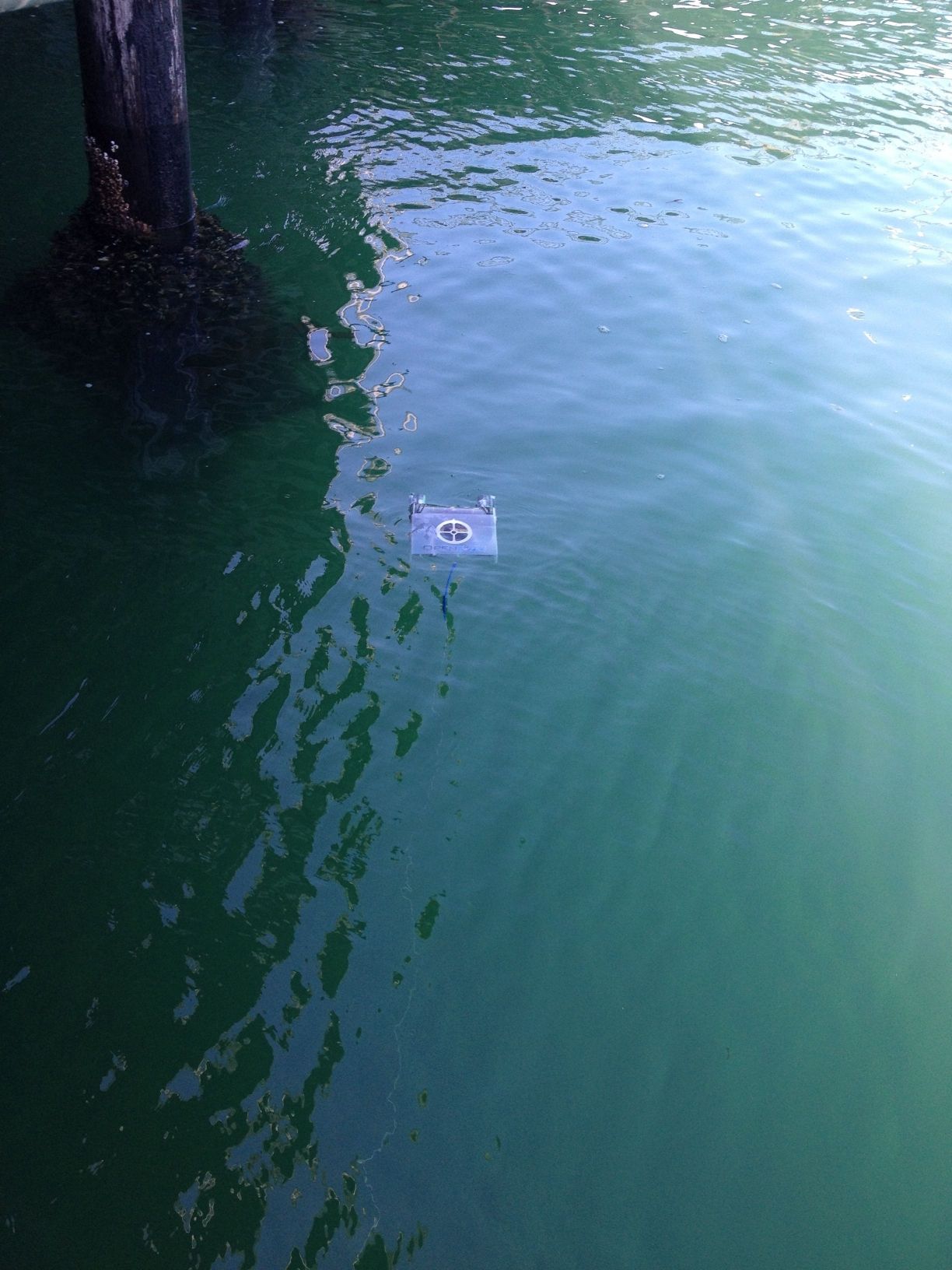 Yesterday was amazing!
Dropped the ROV in the water next to the sea lions (!!) under the pier - my heart was pumping and I was nervous about how these huge animals would welcome my little robot..!
Luckily they just looked curious at it, circled around it a couple of times and then jumped back up to sleep.
I also saw a big starfish!
I tried to capture this on camera, but because of the sun the pictures from the OpenROV Cockpit are quite useless.
I have now downloaded TechSmith Snagit, a recording program, that records my desktop. Going back to the wharf today, and hopefully I'll get a cool video and pictures!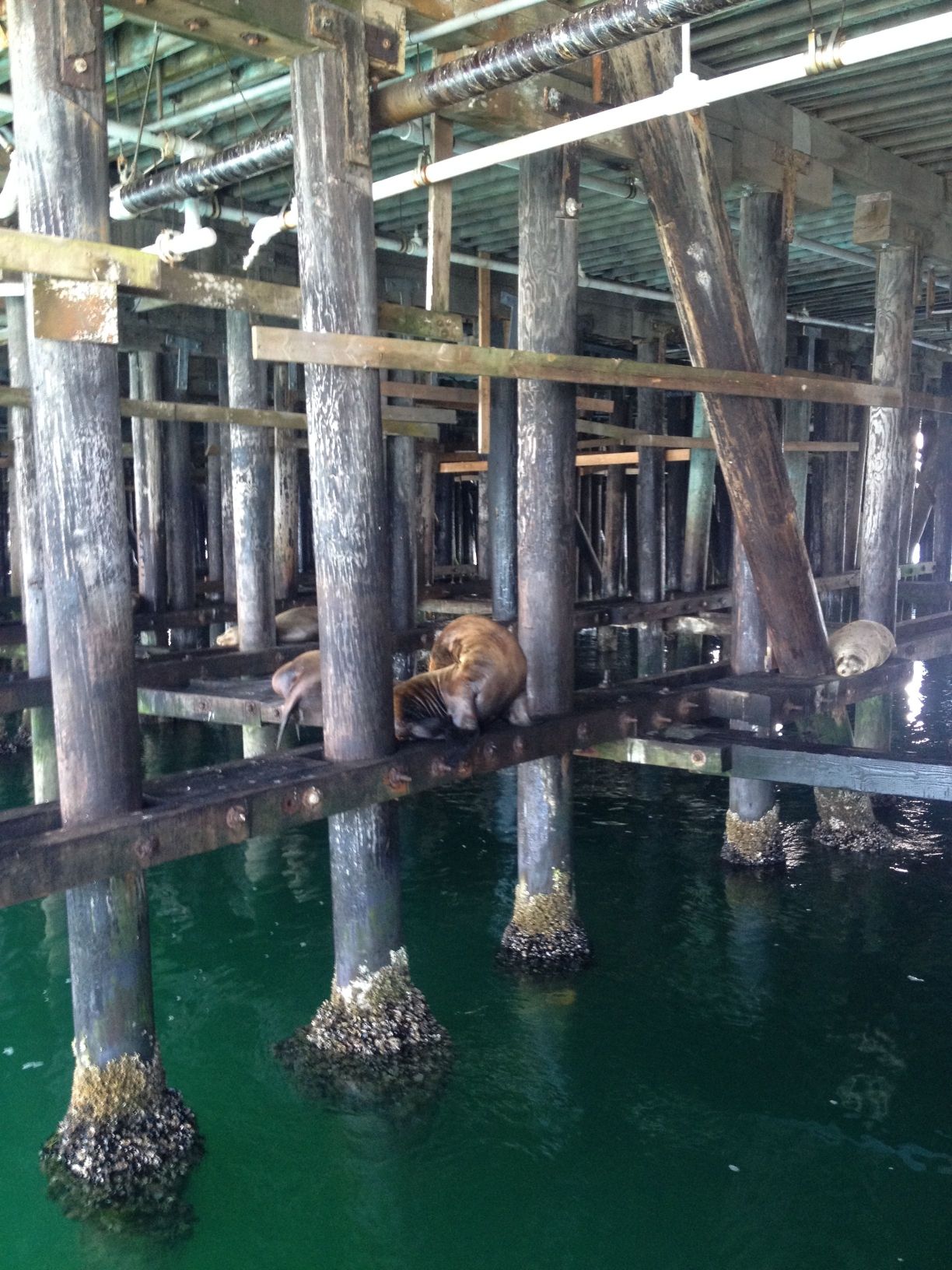 Arrived Santa Cruz late at night, unpacked the equipment and charged the batteries.
07.00 - Morning surf, your mind needs to be clear before great adventures!
09.30 - went to buy some weights for my ROV - planning to go deep:)
10.00 - Heading out on the pier to find a spot. I'm prepared to be surrounded by curious tourists, but thats fine! The more the merrier.
It's on!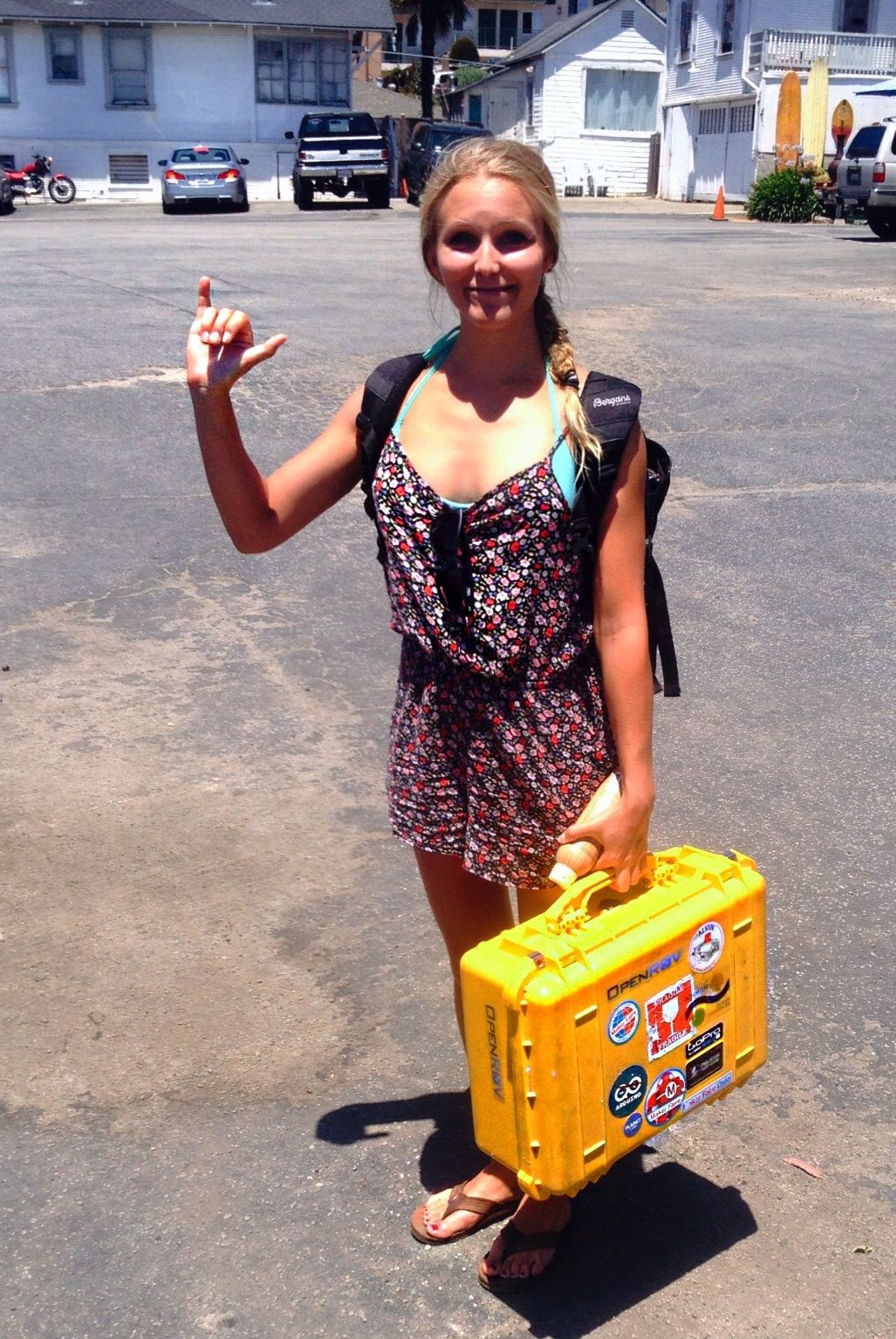 Before I was ready to head off on expedition, my ROV had to pass the saltwater test. I put it in a tank of saltwater, and #751 seemed to enjoy the bath.
Great! Ready for adventure!!
Now I've run my ROV in the test tank at OpenROV HQ for several weeks, and it seems to work perfectly.
It will be exciting to see how the ROV likes the ocean!
I've wanted to take my ROV and go look for starfish for a while. It's still a lot of unanswered questions related to the mysterious illness called Seastar Wasting Syndrome affecting starfish along the California coast all the way from Alaska to San Diego.