SF Jellyfishers
May 24 2015
SF Jellyfishers We are the SF Jellyfishers, a citizen science organization located in the San Francisco Bay Area. For the past few years we've educated ourselves, learned to build our own kreisel tanks for keeping these beautiful, delicate creatures, and collected our own jellies from docks at high tide. Now we're ready to expand our mission and leave the land. This will be the first SF Jellyfishers jelly hunting expedition by sailboat, out past the Golden Gate Bridge and into open water.
Accept contributions for your expediton by providing us a few details. We will create an account on your behalf at WePay. If you haven't already registered with WePay, they will send you an email to complete your registration.
Follow
We've spotted live valellas in the Pacific despite assurances from all the marine biologists that we would find nothing!
Luckily an entire cadre of marine biologists descended upon my house this evening and I have been questioning them.
The consensus is that jellyfish have been extremely difficult to find this year, so do not have high hopes.
BUT venturing a few miles out the Golden Gate is definitely the place to find them if anyone can.
One marine biologist told me that there's a certain kind of current that the jellyfish favor - but he couldn't remember which one.
Next project: someone research that current and how to spot it?
Hi everyone!
My name is Sean, and I'll be your captain for the expedition on the 24th.
We'll be heading out of San Francisco's North Harbor at 9:30 am on Sunday. It may be sunny and feel like a warm summer day on shore, but when we get out on the water we'll be exposed to the cool Pacific breeze flowing over the chilly water. WEAR LAYERS. A windbreaker or heavier coat on top with layers of polyfabric or wool beneath are a good idea. Hats are also recommended.
Our vessel will be the Temptress, a 35 foot sailboat capable of handling anything and everything we're going to encounter. The only concern is whether conditions will permit safe collecting outside the Gate. If it's too rough out on the ocean, we could conceivably collect anywhere inside the Bay that we can reach in a day sail.
I invite any questions you might have, and am looking forward to breaking the Gate with you soon!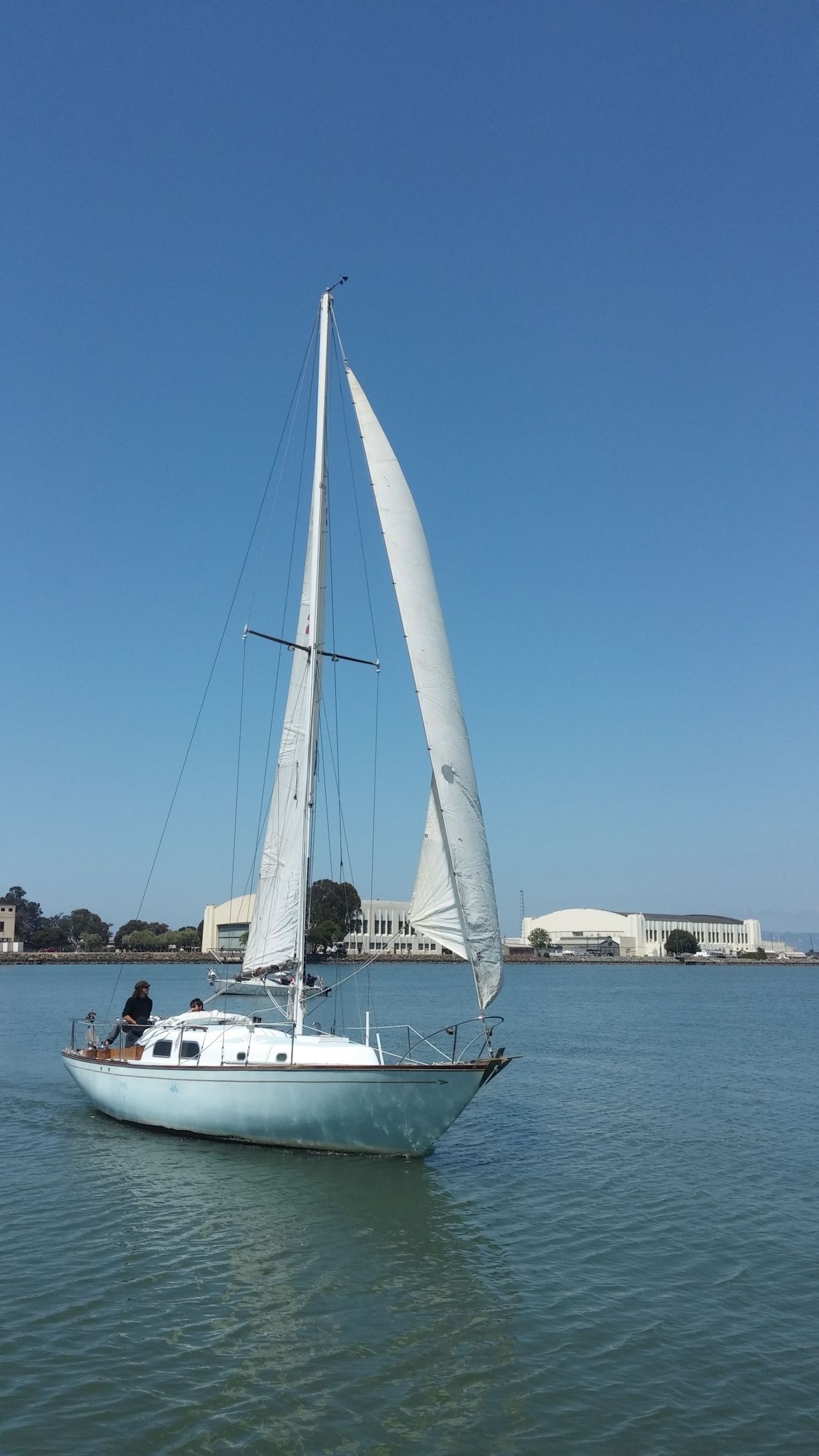 Our ship's captain tells us that our ability to sail out past the Golden Gate will be dependent on the wind conditions and the tides. If the wind is too strong, it won't be safe to take us out: we'll be buffeted about on the waves. We'll want to have a backup plan for collecting inside of the bay.
According to the tide tables, on Sunday March 24th we'll need to leave from the city at 9:30am to be out of the gate with sufficient time to make it a mile or two out on the ocean before turning back to ride the flood tide back to the Bay.
Question 1, answered! We're looking forward to answering more questions and finding even better questions to ask as the week progresses.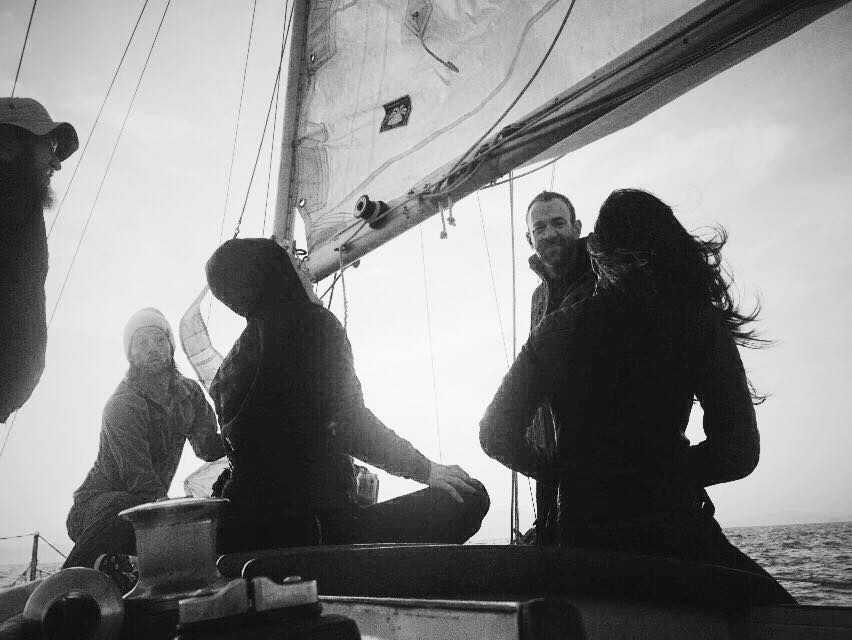 We're still in the planning stages this week, and we're hoping to answer these questions:
-What differences should we expect between jellyfish collecting out in the Bay versus open water collection outside the Golden Gate Bridge? Would one or the other be better for finding interesting species for our tanks?
-How should we construct our plankton tow net to securely attach it to the boat and gather species of interest?
-What procedures should we follow and what special equipment do we need for collecting by boat? We're used to scooping jellies up in our hands and in hand nets from docks at high tide.
-What do we need to know about the tides for getting safely in and out of the Golden Gate?