Lost Sharks of San Francisco Bay
October 28 2016
Searching for lesser known species of sharks in San Francisco Bay and surrounding waters with the OpenROV team!
Accept contributions for your expediton by providing us a few details. We will create an account on your behalf at WePay. If you haven't already registered with WePay, they will send you an email to complete your registration.
Follow
Shark alert! Leopard shark pups take a nibble on our squid baited hooks and we bring a few of them up! Our first data of the day :)
We're back aboard the Derek M. Baylis doing some preliminary testing for our research techniques. Today we're joined with two local Bay Area fishermen, Eric Mailander and David Kammerer, both of whom have a keen sense of where sharks like to hang out. Eric has participated in surveys with the Pacific Shark Research Center, and David has previously worked with the CA Fisheries Research Program. We're excited for them to be a part of our work and share their experiences with us, and look forward to working with any potential shark-science citizen scientists from the community
We almost made it! We could just make out the islands on the horizon. Unfortunately, the winds and sea state started to pick up as we got further from shore, and we ended up having to turn back before getting to the Farallones. Even though we didn't get a chance to deploy the ROV at sea, this was a good shakedown for using a relatively small ship (and tiny submarine) to do big things. We'll be back...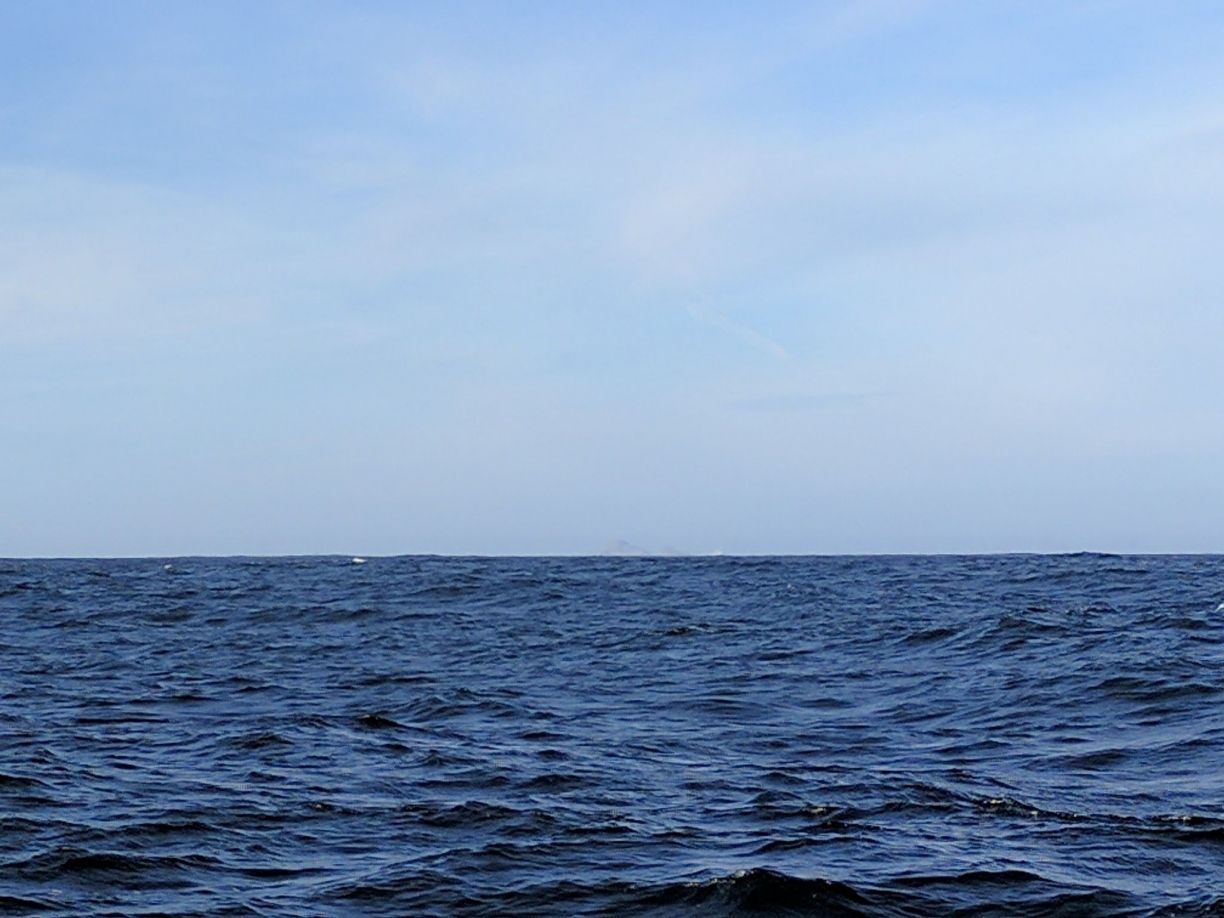 On our way out the Golden Gate to the Farallones aboard the Derek M. Baylis. Dock call this morning was at 5am, and we've got a great group of people including OpenRov cofounder Eric Stackpole and two Rov's: the Trident prototype and the original design. The Bay is deceptively flat right now as we start our estimated 3 hour long trip to the islands. Weather reports have indicated high winds gusting at around 25 knots and swells up to 12 feet. Hopefully we can push through and make it to our destination.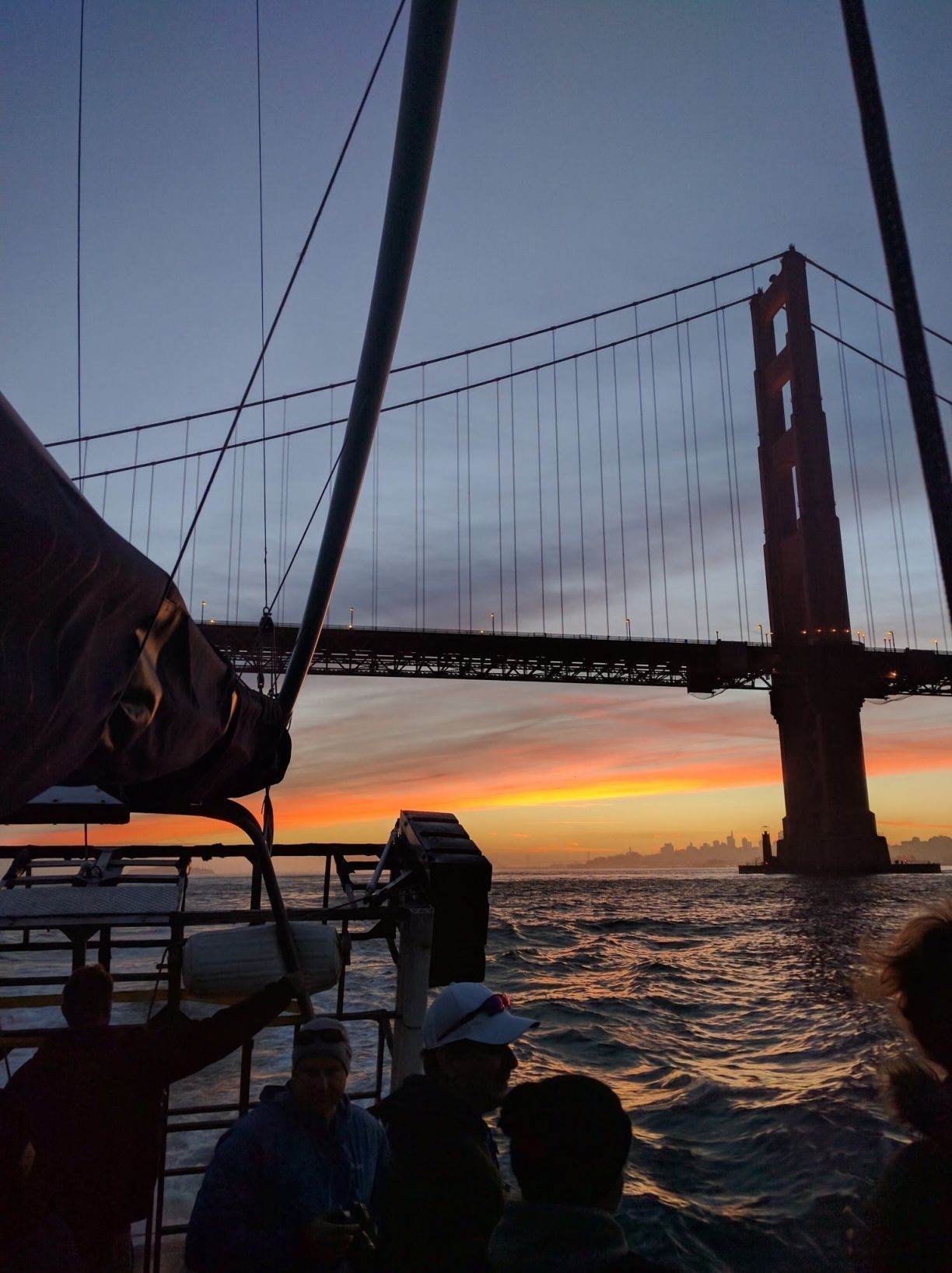 Lost Sharks are lesser known species of sharks and their relatives which receive little to no attention compared to more charismatic species such as the Great White Shark (Carcharodon carcharias). Often times, it is these Lost Sharks that are exposed to much greater risks of extinction. Yet with little public attention, their needs for conservation management and scientific research can go unrecognized. One such example are the true sharks and flat sharks (rays) that utilizes San Francisco Bay. According to historical literature (Byers 1940, Herald & Ripley 1951, Herald 1953, de Wit 1975, Ebert 1986, Russo 2013), there have been six species regularly caught over the years. The bays regular visitors are Sevengill Sharks (Notorynchus cepedianus), Soupfin Sharks (Galeorhinus galeus), Leopard Sharks (Triakis semifasciata), Brown Smoothhounds (Mustelus henlei), Spiny Dogfish (Squalus suckleyi), and Bay Rays (Myliobatis californica). Since many people don't realize that these Lost Sharks are in the Bay to begin with, it should be no surprise that little is known about their ecological roles in this system.
To help unravel the mysterious lives of the Lost Sharks in San Francisco Bay, this project will use an Open ROV to support our research endeavors. Although much of the data we would like to collect could be done through SCUBA surveys, the water conditions in San Francisco Bay are highly challenging and the high boat traffic make it too dangerous for us to attempt. The Open ROV will therefore help us to visualize the underwater ecosystem including marine life that we cannot collect with our fishing methods. It will also help us understand the environmental conditions that cannot be easily explored or sampled from the topside of a boat.
References:
Byers, R. D. (1940). The California shark fishery. Cal.-State-Print. Office.
de Wit, L. (1975). Changes in species composition of sharks in South San Francisco Bay. California fish and game, 61(2), 106-111.
Ebert, D. A. (1986). Observations on the elasmobranch assemblage of San Francisco Bay. California Fish and Game, 72(4), 244-249.
Herald, E. S., & Ripley, W. E. (1951). The relative abundance of sharks and bat stingrays in San Francisco Bay. California Fish and Game, 37, 315-329.
Herald, E. S. (1953). The 1952 shark derbies at Elkhorn Slough, Monterey Bay, and at Coyote Point, San Francisco Bay. Calif. Fish Game, 39(2), 237-243.
Russo, R. A. (2013). Observations on the ectoparasites of elasmobranchs in San Francisco Bay, California.