Teaching Robotics to Students in Indonesia
August 8 2014
The State Department invited me to do a speaking series in Indonesia to get students there excited about what can be done with robotics, and how to make robotic projects successful. Of course, this is an offer I couldn't pass up! I'm brining my typical carry-on luggage: My backpack with some clothes and a laptop, and yellow pelican case containing two fully functional ROVs. Let's see what happens!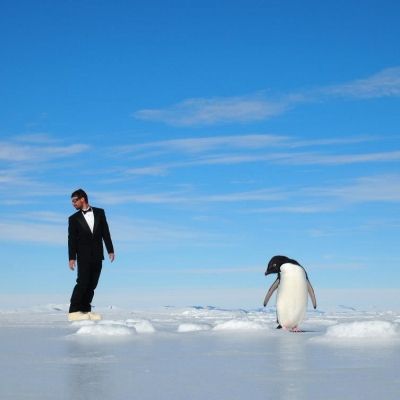 Accept contributions for your expediton by providing us a few details. We will create an account on your behalf at WePay. If you haven't already registered with WePay, they will send you an email to complete your registration.
Follow
Today we visited Malang, about 100km south of Surabaya in East Java where I got to speak at two different universities. The welcome we had there was tremendous and I had a wonderful time getting into quite technical discussions with students in the audience.
Although neither university had a pool or pond for us to use, both groups insisted that we try the ROV out after my talk. In the first school, Muhammadiyah University of Malang, I walked with the entire classroom of 30 or so students down several flights of stairs to a fountain at the bottom the buildings that had just enough water to fit the ROV into. Despite having such a small area to fly the ROV in, the whole class crowded around my computer and many people took turns flying the ROV. I was honored that afterward, many students asked to take photos of themselves with the ROV.
At the second school we visited, STMIK Malang, I was completely blown away by what a warm welcome we received. As our car arrived to the campus, we saw a large printed banner hanging from the main building of the school welcoming me and OpenROV to the school, and when we entered the lecture hall, many of the students and staff were lined up to great us.
I had an incredible time speaking at STMIK. I had heard that at this school, there would be no chance to demonstrate the ROV since they have no pool, pond, nor even a fountain, but when we walked into the lecture hall, there was a huge tub filled with water that they had brought in especially for the talk which was positioned right next to the podium.
During the Q&A session of my talk, several students asked questions relating to why OpenROV must use a tether to communicate (as opposed to being wireless). The answer relates to the fact that radio waves- especially at high frequencies like those needed to send video- don't travel very well through water. The details of why this doesn't work were easy to get lost in translation, but thanks to the tub of water they set up, the ROV which was able to show its video feed on the large projector screen in front of the class, and my waterproof cell phone, I was able demonstrate. I had the ROV look at my phone in air so that the class could see I had four bars of reception, then I threw my phone into the tank of water and had the ROV dive down to look at its screen which now indicated zero reception.
We had a very good time together, and were laughing and making jokes at the end of the day as if we had all known each other for years.
What a fun day!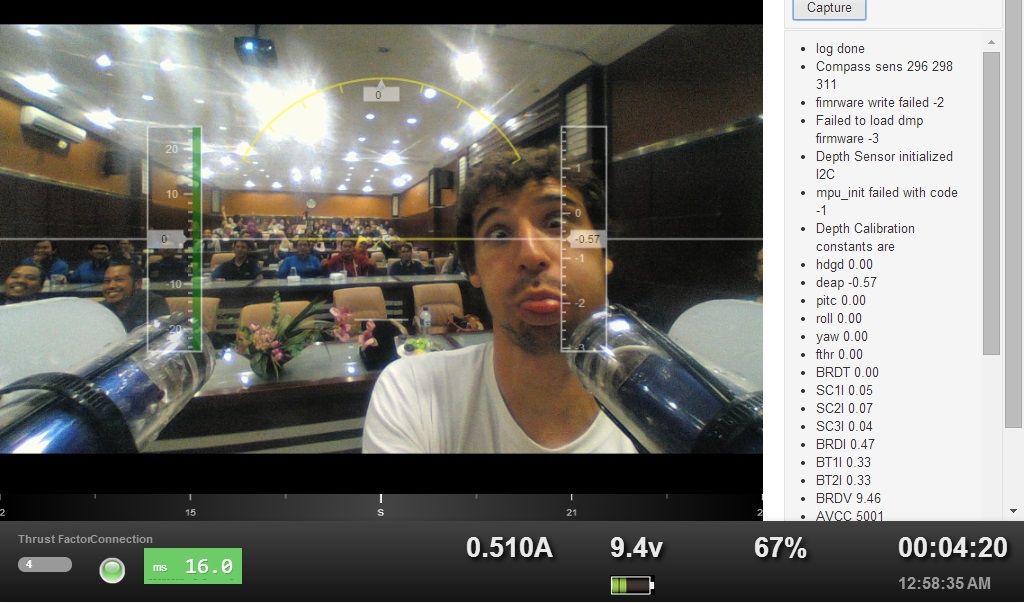 Today I finished up working with an amazing group of students from Sekolah Robot Indonesia. This robotics club, with students ranging in age from 11 to 17, built an award winning ROV that competed in the 2014 International MATE competition, and they brought their ROV in for me to see. It was a tremendous pleasure to trade design tips with them and hear about their interests in technology and ocean exploration.
With such talent and interest all in one room, I thought the best way to demonstrate how an OpenROV works would be to actually build one. My challenge to the class- in less than two days, build an OpenROV kit and test-fly it in the US Consulate pond. Did the team succeed? Of course!
We had an amazing time, and even the Consulate General showed up to watch us test our creation!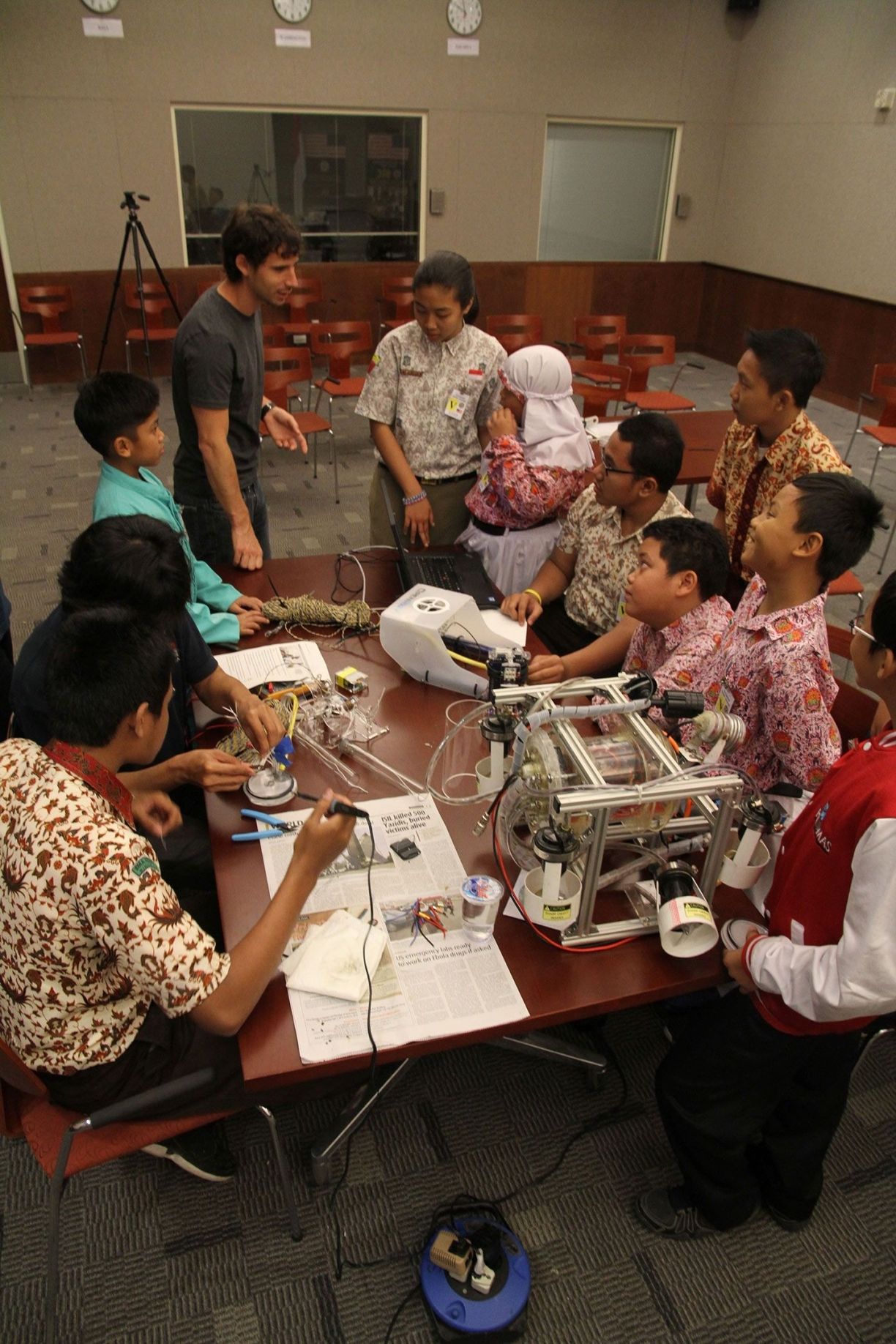 Today was a great day.
Two separate schools came to visit at the US Consulate, and I was amazed by how much enthusiasm they had to learn about what I was showing.
I started the talk by showing photographs of our home base in the San Francisco Bay Area and pointed out how passionate people working together has been such an important part of making Silicon Valley the tech center that it is. I showed images of some of the Maker projects I've seen ranging from drivable cupcake go-carts to garage-built fusion reactors, and I made the point that even silly creations can lead to amazing breakthroughs (I showed images of the garages where Google, HP, Facebook, and Apple started.) Great things often start with humble beginnings.
When we started talking about exploring the ocean, it was awesome to see how interested all the students were in the images of creatures of the deep that I put on the projector.
I talked about how following this passion to explore led us to founding OpenROV and turning a passion into a business. Although some of these students are just beginning high school, the technical questions they had about how the ROV works were phenomenal. We discussed computer programming, manufacturing methods, and some of the theory that goes into making ROVs work. Most of the students speak some english, but terms that were a bit technical (both from me and from the students) had to be translated by people there.
When the presentation was over, and all questions had been answered, we found one more activity to do: In the back of the consulate is a small man-made pond. With permission from the consulate staff, I walked with the entire group (over 70 people for the second class) to the pond, and we threw the ROV in the water.
Even in a pond that is the size of a walk-in closet and no deeper than half a meter, we had an adventure. Under the control of students who had never piloted a robot before, we were able to fly the ROV through reeds and under planter boxes. Every once and a while, fish would dash by the ROV's camera and the whole class (huddled tightly around the monitor) would shout and point. It was incredibly energizing.
Technology has tremendous power to unlock the pursuits of curiosity, and I hope the students I got to spend time with today understand how much potential they have to explore what they are passionate about.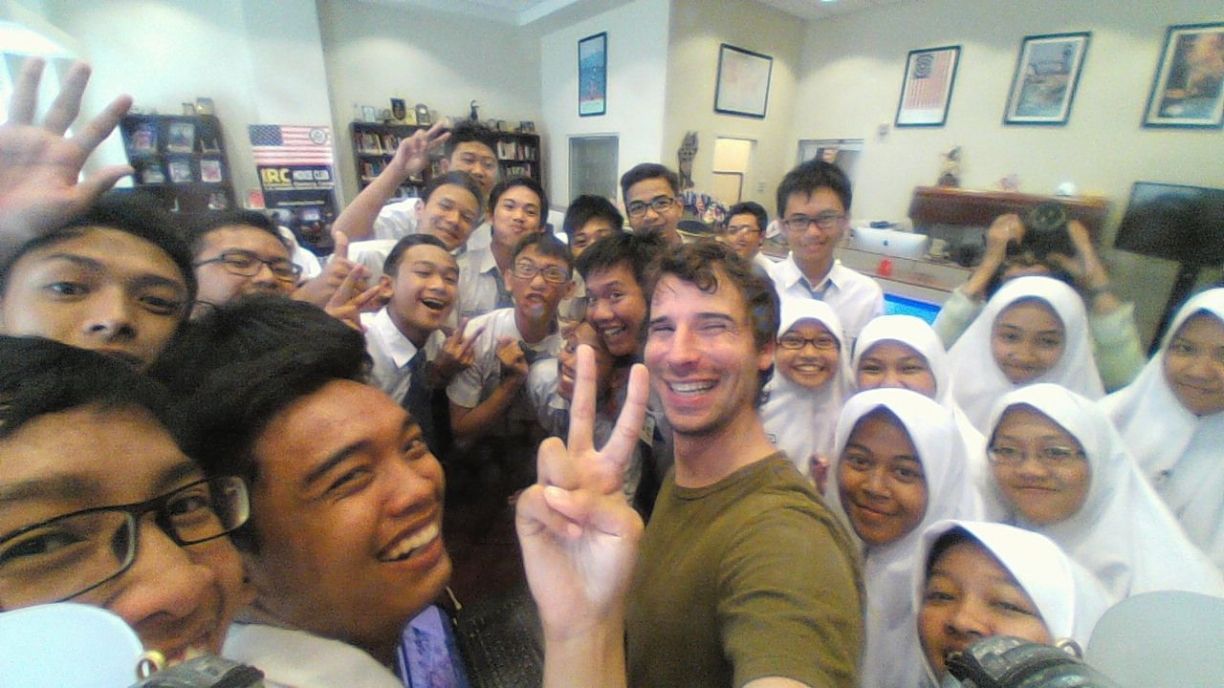 Partially from jet lag, and partially from the excitement of being in a new place, I didn't get much sleep last night. I spent most of the night working on the presentation I'll be giving to a group of high school students at the US Consulate this morning. At some point, I dosed off at my computer.
Sometime later, the sound of chanting over loud speakers penetrated the ether of my sleep, and I awoke to the sounds of morning prayers coming from mosques throughout the city. As the sun came up, I could see across the lanscape of buildings that make up Surabaya.
This is going to be a good day.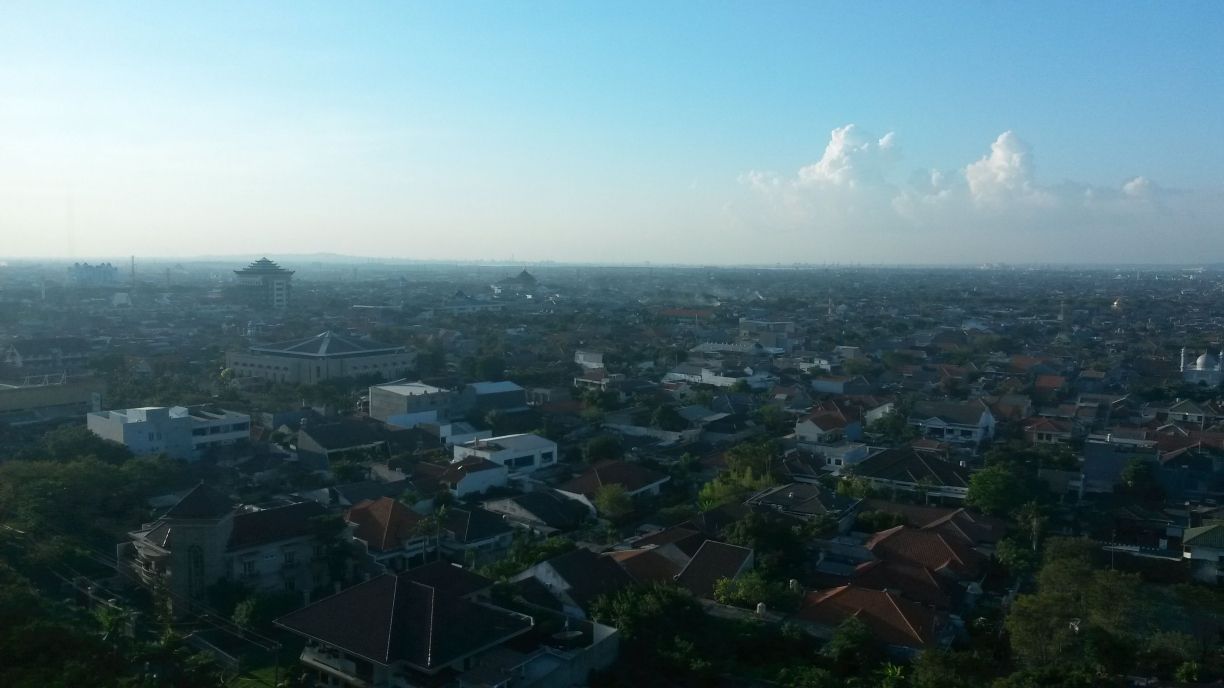 I'm in Surabaya!
After spending the night at the airport in Jakarta, I met up with Carolina, a Public Affairs Officer from the Department of State, and we headed south on a quick one-hour flight. On the way, you could see an active volcano out the window of the plane.
Surabaya is a pretty happening city. With a population of just over 3 million people (5.6 million if you count the surrounding metropolitan area), I immediately felt picked up by the whirlwind of motor bikes and fast-moving cars surrounding our taxi cab in a sort of organized chaos as we drove to the hotel. Our taxi cab driver used his horn very liberally- some times to honk at a bike that passed too close, some times to honk a truck going to slow, and sometimes apparently just for good measure. The roads are densely lined with tropical trees, and the mood of the whole place is bustling, yet relaxed at the same time.
Since I've only had sporadic one-hour stints of sleep since I left San Francisco, my body clock is completely out of whack. It's currently around nine in the morning and I'm waiting for my room to be ready at the Shangri La Hotel. I know I should try to keep myself awake and spend some time getting to know the area, but something tells me that when I meet my bed for the first time, we'll spend a lot of time getting to know each other.
I've arrived to Jakarta! I have a 5:30am flight to Surabaya and I got in just past midnight. Looks like I'll be camping out at the airport, but at least I was able to find a familiar place with WiFi to set up shop.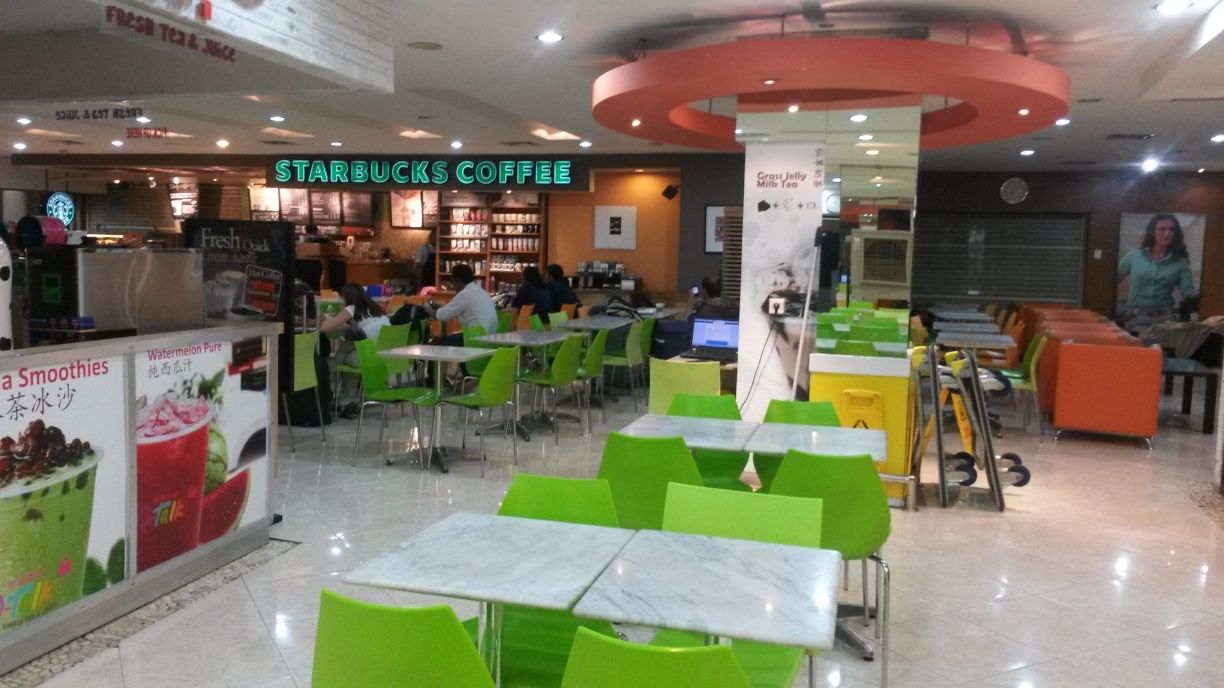 I'm in Tokyo Airport for a short, one-hour layover. I really wish I could take a few hours to look around- people here seem so friendly, and the little differences are very fun to see!