The Lionfish Project
June 1 2013
Lionfish appeared in the Keys in 2009 and have since wreaked havoc throughout the Caribbean, Gulf, and Atlantic. This project aimed to document the response of Florida Keys locals to lionfish and share innovate approaches to management.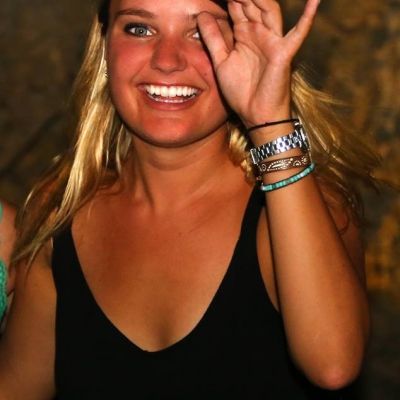 Accept contributions for your expediton by providing us a few details. We will create an account on your behalf at WePay. If you haven't already registered with WePay, they will send you an email to complete your registration.
Follow
After first starting my Lionfish Project proposal in August of my junior year of college, I finally turned in my final submission to the National Geographic Young Explorer's program in December. Throughout January and February, all I could do was wait.
I first learned about the program while interning at National Geographic over the summer. I became acquainted with some Young Explorer Grantees during the Explorer's Symposium (Nat Geo's annual gathering of its Explorers and Grantees) and became absolutely fascinated with their work. In the coming months, I was on the Young Explorer's site daily, pouring over the different research and exploration projects. There were experienced filmmakers, archeologists, climbers, anthropologists, ecologists, and photographers. I clicked from page to page in a state of awe, mostly thinking to myself, "I am so out of my league".
But I decided to pursue a grant anyway. I emailed the Young Explorer contact at Nat Geo with my idea to get some feedback, made countless appointments with professors to get advice, and read up on every Grantee I could find. For the next five months, my project shifted and grew constantly. I cold-called research stations and scientists in the Florida Keys and spent hours online trying to figure out the logistics of the project. The Nat Geo contact said that the top thing the review committee looks for is that you know what you're doing, and I was hellbent on proving to them that I had thought this through.
After a few late nights and a fair amount of stress eating, I submitted my proposal and began the waiting. That month or so was torturous, and I know I wasn't the easiest to deal with…my friends were counting down the days until I heard, just so I would relax. The email came at 1pm on a Wednesday, just before I had an appointment with a professor of mine. While waiting outside his office, I started yelling and crying and hyperventilating all at once as I read the words, leading my professor to bolt out of his office in a state of confused panic. I had never felt so relieved and excited in my life- mostly because I never remember wanting anything more than I wanted this grant.
After receiving the email, the real work started. I went to DC to meet with folks at Nat Geo, spent hours designing my website, and scrambled to finalize the logistics of the project. Although it was a ton of work, especially on top of my schoolwork, I couldn't have been happier. I was pursuing something I love while being supported by an organization I've respected my entire life.
When I applied to the Young Explorer Grant, I didn't have a college degree or much research experience. The biggest piece of advice I can give to young researchers is to not let that get in your way. If you never apply, you'll never get funded. Find something that you're passionate about and use the skills you have to tell a story.
And never, ever, let someone convince you not to try, even when the task seems out of your league.
Originally from the Indo-Pacific, lionfish appeared in the Keys in 2009 and have since become a widespread problem throughout the Caribbean. They are prolific breeders, have no known predators in the Caribbean, and prey on a wide variety of indigenous reef fish. The goal of The Lionfish Project was to document the response from the Florida Keys locals to this invasive predator.
Residents of the Keys are taking the problem of invasive lionfish into their own hands. Chefs are adding them to menus, dive masters are teaching their students to spear them, and non-profit organizations are raising awareness about the problem. The goal was to collect, synthesize, and share the stories of these innovative individuals and identify the specific techniques utilized by Florida Keys locals to regulate lionfish populations.
I spent one month traveling throughout the Keys documenting the stories of locals involved in lionfish management. Focusing specifically on the restaurants, dive shops, fishing operations, and the scientific community, the aim was to highlight how each group adapted to the spread of lionfish. Using information from the interviews and on-the-ground research, I used a website to tell the stories of these Florida Keys locals and educate visitors about the devastating impacts of invasive lionfish.