The WW2 in Danish waters
August 17 2015
To find and show german ww2 objects, left in Danish waters. Dropped artifacts, different objects, hopefully film and photograf subs, hard to scuba dive on.
Accept contributions for your expediton by providing us a few details. We will create an account on your behalf at WePay. If you haven't already registered with WePay, they will send you an email to complete your registration.
First of all, a BIG thank you to David, and the rest of the team from OpenROV.
I´ve been giving one of the ROV donations from the Moore Foundation.
Also thank you very much to Moore Foundation for making this possible.
ROV # 1483 has arrived in Denmark, and is currently on the table in the workshop being built.
Only programming of the ESC and mounting of the lasers are remaining at the moment.
Next up is the IMU, with assembly and mounting on the ROV.
The kit fits together so well, and quality of parts is high.
Sadly the weather here in Denmark is turning cold, rainy and winther is closing in on us. So testing is a bit on hold.
I´ll try to test in a friends pool, if the weather allows for it.
More info and pictures to come
A little update,
I have been giving information about a german U-boot, only 2 hours of sailing from where "the Albatros" is laying.
It might be the wreck of U203, left by the germans after it was attacked during WW2.
Not the complete hull is remaning but parts of it.
Its on 20 meters of water, so well in reach of an openrov.
Also i got the position of a Stirling Mark 1 bomber, actually laying in the area where we fished the other day.
It rests on 19 meters of water.
This is the ship, from where i plan to sail the expedition. It was my fathers ship. A 30 foot, former life boat hull converted to a cabin cruiser.
It has sonar, plotter and VHF radio com.
Its named "The Albatros", i think thats a "gooney" bird in english.
A really nice older ship, with a lot of room onboard. I hope to get my brother along as a mate. (should be no problem as he is the owner of the Luger pistol, showed in other post)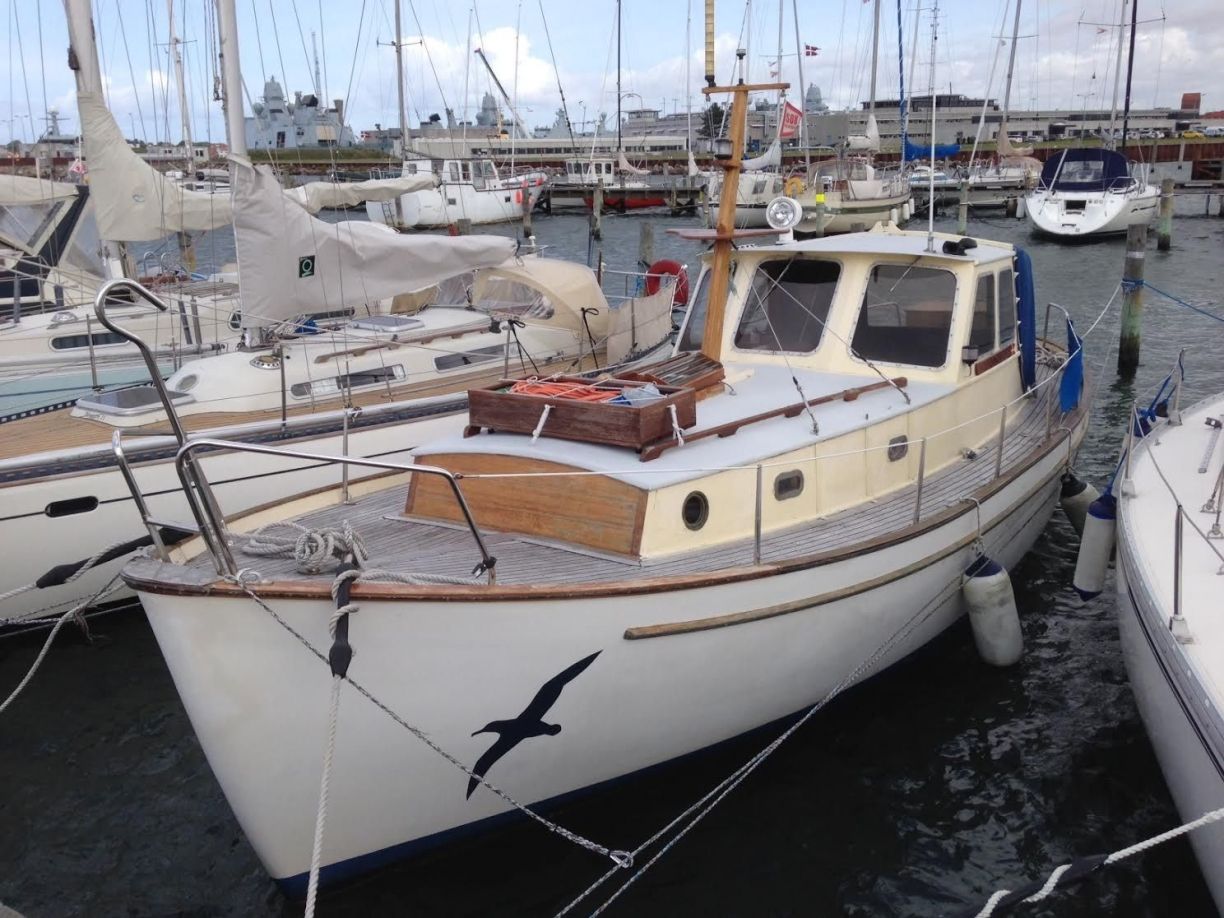 This is 2 of the items that was in the net, from one of the local fishermen. Found last winther.
He gave it to my father, who passed it on to my brother, as he wanted to preserve it, and display it.
It a German Luger P08, all loaded up with 7 rounds in the magazine, a spare mazine in the holster. And even one round in the chamber.
Dropped with the original leather holster. This is an nice item to have, with history behind it.
Sadly there are no full serial numbers readable, only part of it. So tracking it is going to be difficult.
Along with the luger in the net, where a bandoler ammo pouch, wourn by the German infantery soldier. For a Mauser K98 riffle.
Bullets and loading clips where still intact, inside the leather.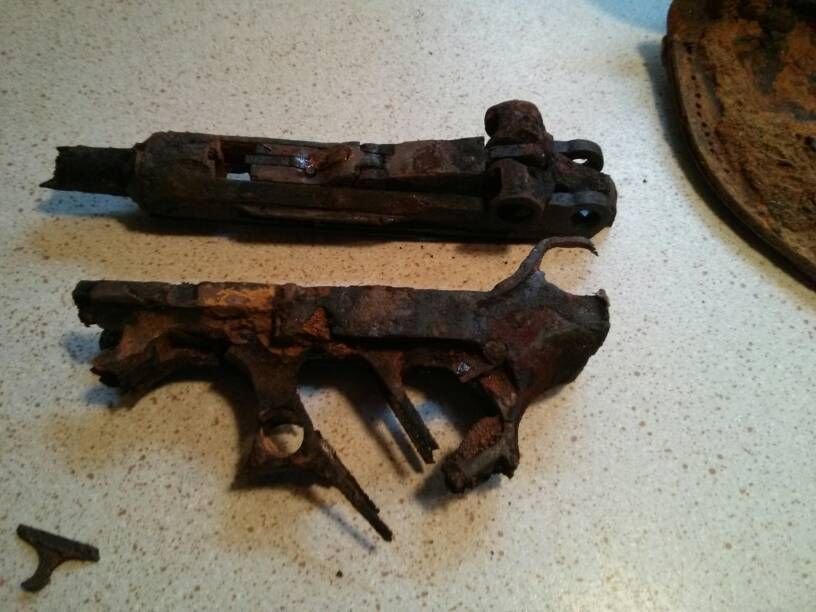 Denmark was occupied during the 2. world war, by the German army. When they left in 1945 lots of their equipment was left in they town of Korsør, when they shipped out back to Germany. Later some of that equipment was dropped in the sea by locals, along with objects from the local underground resistance army.
Some on deep water, but some on shallow waters, being caught by fishermens to this day.
Goal is to try finding some of this equipment, by searching known locations where they still are found in nets.