Thousand Islands Exploration
March 28 2015
Thousand Islands is located in Jakarta, Capital City of Indonesia. It is an area consist with a lot of island (hence the name Thousand Islands). Eventough it is named Thousand Islands, there only 342 Island, 11 of them inhabited by human with the population of 20.000 people. Thousand Islands divided by 3 groups of islands which consist of Tourism, Nature Preserve, and Industry. Until this day there are still many Island that still has not been explored yet. The thousand islands has more potential for tourism and nature preserve. Our group want to explore more in this area and share it to the world through openexplorer Our program is to do exploration weekly in every week, and we will focus on the sea and land exploration. Discovering new things on the islands. Wiki: http://en.wikipedia.org/wiki/Thousand_Islands_(Indonesia)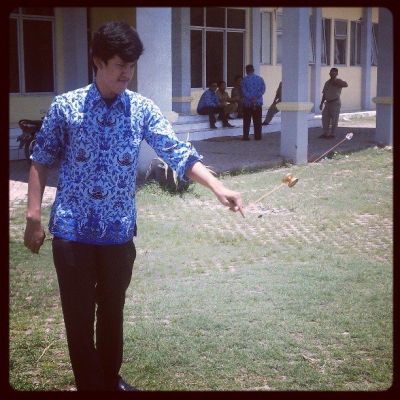 You are set up to receive WePay payments.
Here are the details to your account:
Name: Hendra Kusumah
E-Mail: h.kusumah87@gmail.com
Account ID: 1603152810
Thousand Islands is located in Jakarta, Capital City of Indonesia. It is an area consist with a lot of island (hence the name Thousand Islands). Eventough it is named Thousand Islands, there only 342 Island, 11 of them inhabited by human with the population of 20.000 people.
Thousand Islands divided by 3 groups of islands which consist of Tourism, Nature Preserve, and Industry.
Until this day there are still many Island that still has not been explored yet. The thousand islands has more potential for tourism and nature preserve.
Our group want to explore more in this area and share it to the world through openexplorer
Our program is to do exploration weekly in every week, and we will focus on the sea and land exploration. Discovering new things on the islands.
Wiki: en.wikipedia.org/wiki/ThousandIslands(Indonesia)
(need edit)