Tulum Cave Diving
February 8 2014
With no particular plans, I am going to bring a new v2.6 OpenROV to Tulum, Mexico- a place riddled with countless underwater 'cenotes' (underwater caves) that have been largely unexplored.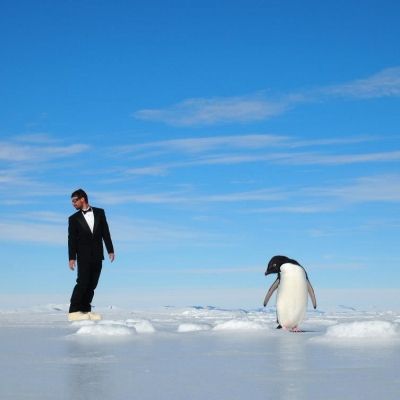 Accept contributions for your expediton by providing us a few details. We will create an account on your behalf at WePay. If you haven't already registered with WePay, they will send you an email to complete your registration.
Follow
My last chance to visit a centoe with OpenROV was Feb 12th. I went with my parents to "Cenotes Tercer Cielo", about 3km North of where we were staying. These two natural cenotes which are right next to each-other have been surrounded with a man-made cement walkway, however after entering the water the formation of the cenote is completely natural and filled with life. We were surprised at how many fish could be seen swimming around the opening of the two cenotes, and it was immediately clear we were in a great place to take the ROV for a spin.
After more then an hour of flying, we started running out of places to explore- we chased fish around, explored openings in the rocks to see where they went, tested the new heading/depth lock system, and even ventured more then 30m into one of the cenote leads before feeling nervous about being able to retrieve the ROV so we turned back. Aside from some occasional video-lag issues, the ROV worked flawlessly.
The only thing we wished we had was a second one to film all the actions of the one we were flying.
Every time we put an ROV in the water, something amazing happens, and it will take weeks to compile all the amazing bits of video we recorded from the dives that day. Until then, here's an image I shot from beneath the ROV as it was about to plunge into the dark abyss of the first cenote we explored.
Today I did my first dive with the ROV in a cenote called "Yak Chen" just down the street from where we're staying. The part of the sign that says "en este cenote viven especies como el caiman" is warning that we may encounter crocodiles in the cenote.
I've arrived to Tulum, and after a ton of sleeping (some of which was on a beach in the sun with no sunscreen) I'm feeling energetic (but maybe a little sun-burnt).
Today, I visited the Myan ruins of Tulum- a collection of rock structures from a city that was built in the 1200s. One spot that interested me in this city was a building called "Casa Del Cenote" which is an aptly building constructed above a small cenote. I took an OpenROV and laptop computer along with me in my backpack just in case deploying it in the cenote there would be a possibility, but sadly the entire area was fenced off and the city was completely filled with other tourists.
On the way back home, I asked the taxi driver about other cenotes in the area, and he gave a few pointers on where to find ones that are off the beaten path enough to be relatively free of tourists. From what I here, cenotes are prevalent enough here that they can often be stumbled upon just by looking around in the woods. I'll see what I can find tomorrow...
About to board my plane to Mexico from SJC! Carrying with me the normal equipment: a backpack with cloths and a computer, and a pelican case with an OpenROV and support equipment. All carry-on of course!
I'm getting pumped for the upcoming trip... Here's a video from Colin's trip at the end of last year... man this get's me excited!
About six months ago, Colin Ho went to Tulum with a prototype v2.5 OpenROV and had an amazing time. He saw amazing things with his little ROV, and the now that 2.6 is ready, the potential for adventure is even greater!
Admittedly, the main purpose of me going to Tulum, is to visit my parents who are on vacation there, but when you bring the right tools for adventure and an open mind, anything can happen!
We'll see how it goes..