Virgin Island Expedition
November 27 2014
On April 27th, 2015 eight intrepid friends set off on an adventure to explore the furthest reaches of the tropical Caribbean in the elusive Virgin Island chain. What mysteries lay ahead? How will the native species react to these explorers? Where will the trade winds carry them off to during endless days of island hopping, snorkeling, and diving the warm coral waters? Stay tuned...
You are set up to receive WePay payments.
Here are the details to your account:
Name: Jason Dunn
E-Mail: imjasondunn@gmail.com
Account ID: 1705422079
In High School a very special teacher "forced" us to memorize a number of things. One of them was a poem, I am sure your familiar with, The Road Not Taken - Robert Frost.
This poem has chased me around and is ever lingering on the brain, I'm now sure this was Mr. Taylor's intent.
Two roads diverged in a yellow wood,
And sorry I could not travel both
And be one traveler, long I stood
And looked down one as far as I could
To where it bent in the undergrowth;
Then took the other, as just as fair,
And having perhaps the better claim,
Because it was grassy and wanted wear;
Though as for that the passing there
Had worn them really about the same,
And both that morning equally lay
In leaves no step had trodden black.
Oh, I kept the first for another day!
Yet knowing how way leads on to way,
I doubted if I should ever come back.
I shall be telling this with a sigh
Somewhere ages and ages hence:
Two roads diverged in a wood, and I—
I took the one less traveled by,
And that has made all the difference.
Mike Horn, in my opinion probably the Shackleton of our time. Has a very similar outlook for exploration. Don't Follow the Crowd
There is more to come on this exciting place that the team explored but it began with a choice.. we could go the path that was clearly the way, or go into the unknown.
We chose to explore.
Photo Credit: Monica Ebert, Gopro Hero4 Black
This is one of my favorite moments from the expedition. Exploring the baths at Virgin Gorda. So many cool granite crevices to squeeze through and many secretly hidden warm tidal pools to find.
The adventure team is having a hoot out here in St. John. Scuba diving off the coast gave us a chance to spend a little more time underwater than snorkeling can allow.
The waters are filled with a stinging jelly (perhaps sea lice) as thick as aloe floating in an aloe drink. The sting is very painful as much as it is annoying.
We dove two different spots on the North-West side of St. John where we saw a few eels, giant crabs, lots of reef fish, and a whole lot more.
This was also the first time all six of us dove together! We imagined that we were a group of space explorers on an uncharted planet.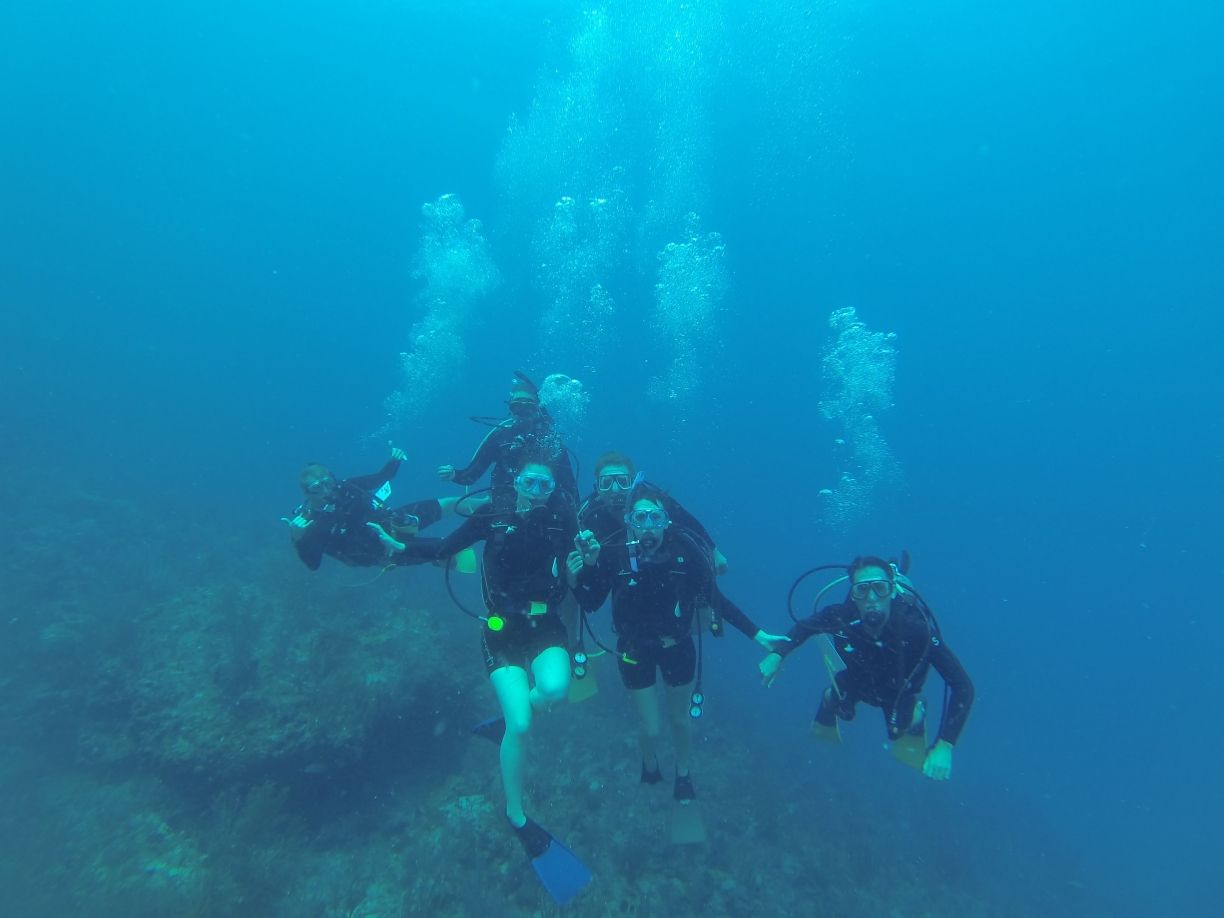 The expedition starts here. Leaving St. Thomas to St. John with our beloved Suzuki mountain scooter. While not a Jeep, the team keeps me positive that it will do.
Choppy seas, the occasional diesel fumes from the bardge into our car, and six hours later from landing we made to our expedition HQ on east St. John.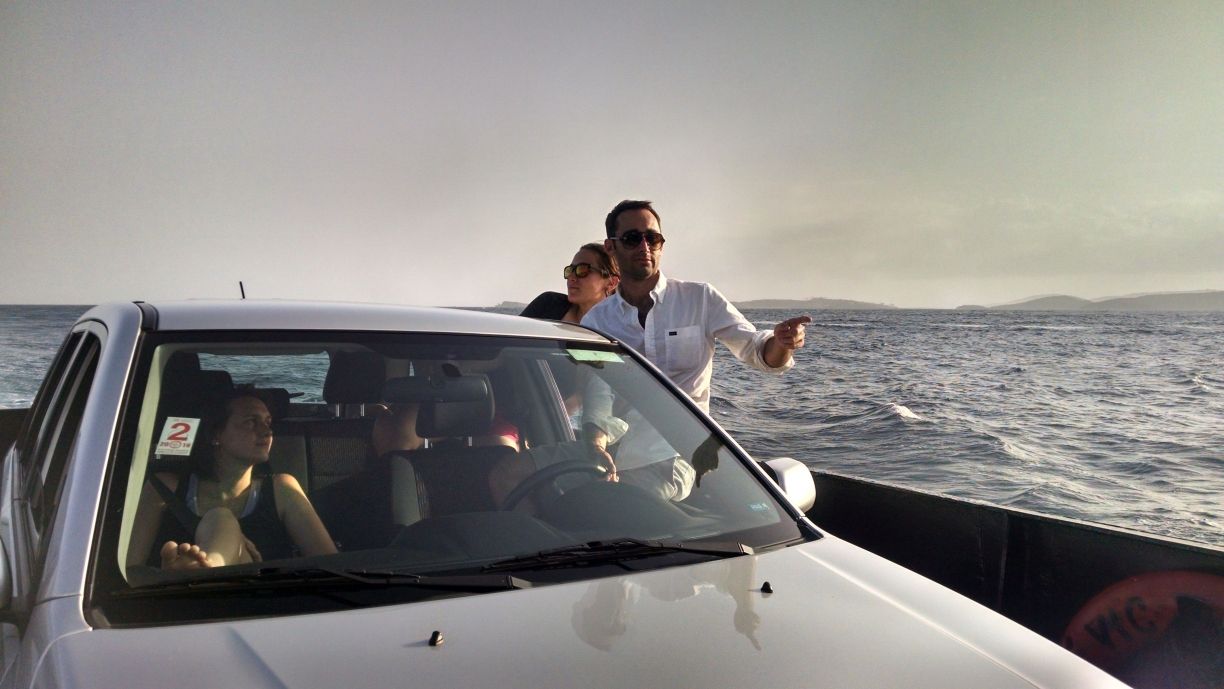 A little over a year ago I visited the Virgin Islands for the first time. During that trip I spent one evening on St. John and decided I needed to come back. But this time with all my best friends. We would have a Virgin Island adventure, exploring the islands with a home on the East side of St. John as Explorer Central.